New exclusive Barbie Fashion wardrobe from Mattel Creations and Aleali May.
Cutting-edge stylist and fashion blogger Aleali May started styling with her childhood Barbie doll. Now she's done it again with this limited edition, exclusive wardrobe featuring relaxed cargo pants, a bright green bodysuit, matching knee-high boots, a classic tee and paparazzi-worthy sunglasses.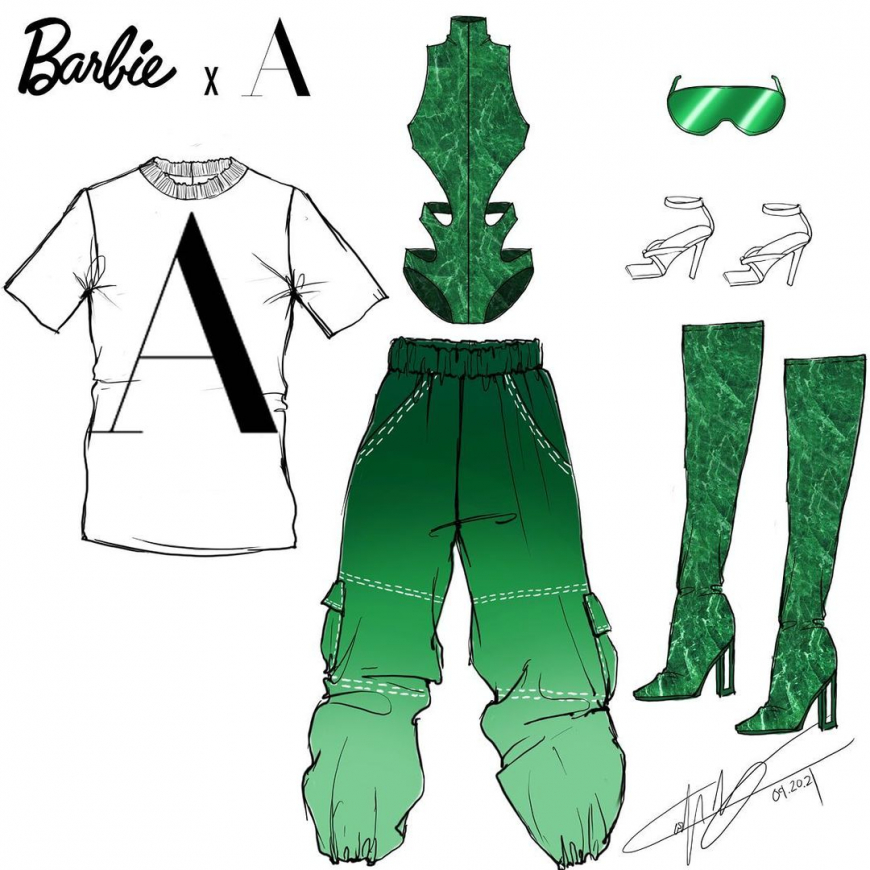 This is how outfit looks on doll (doll is not included)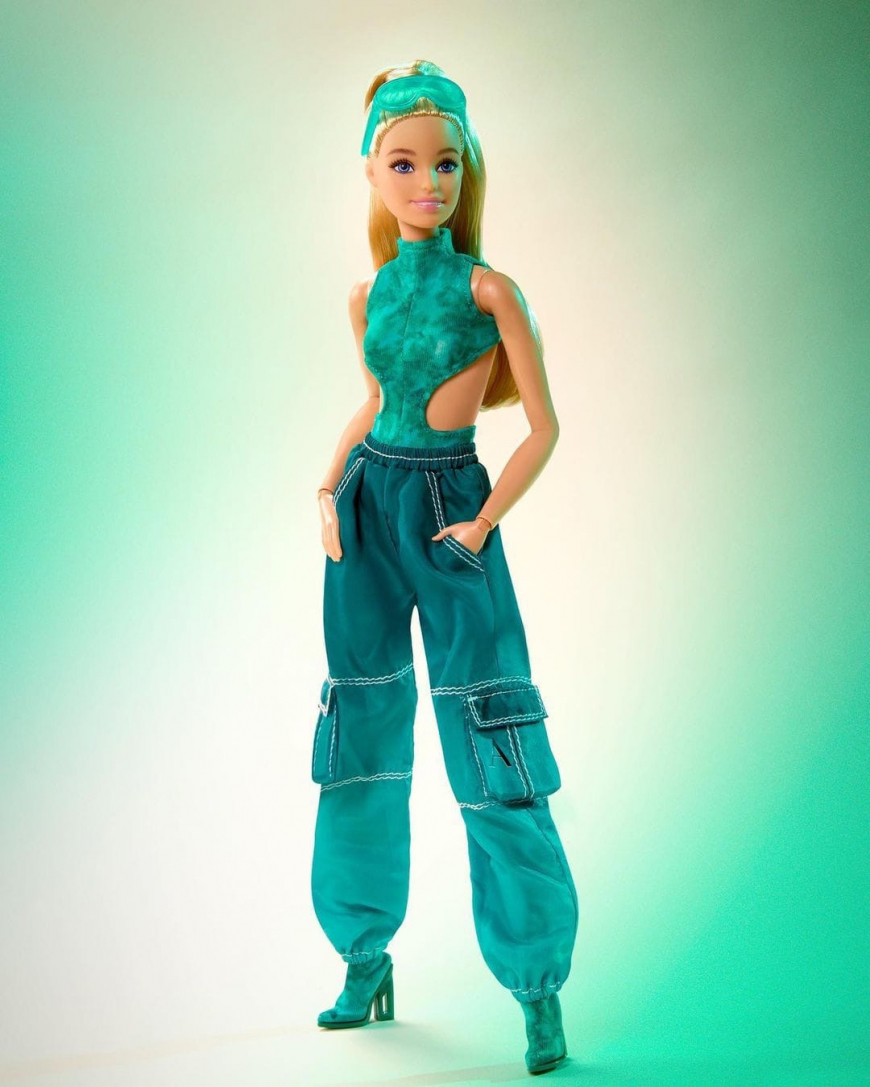 Price: $55.00
Release date: December 3, 2021 9AM PT on creations.mattel
Quote from Carlylenuera


Aleali May joins the hall of fame of artists, designers and tastemakers that have dressed our gurl Barbie. This fashion pack celebrates where Aleali's been, where she's at and where she's going in fashion. My goal with the fashion pack was to capture Aleali's vibe but translate it to Barbie scale with an oversized 'A' monogram t-shirt dress, a jade print bodysuit and matching boots, jade ombré cargo pants with another 'A' monogram on the pockets, jade green sunglasses and white strappy heels.

We made sure the pieces can fit a variety of Barbie & Ken body types. Even Ken can wear the spandex bodyodyodysuit! For the OOAK, I wanted to capture how Aleali stunts whether on the street or front row. The OOAK doll is wearing a matching faux leather top & pants, and a fur lined floor length puffer coat, done in metallic silver with Aleali's monogram logo in graduated sizes. Like any OOAK we do, this is really a testament to the talent and skill of the Mattel 'atelier'; hair laid by @shirleyfujisaki, face beat by @minhtam_ , foil printed monogram A's hand placed by @leachalot, and sooo many more skilled artists that I get to create magic with on projects like this. ???????? Special shout out to the best boss ever, @lindakyaw_m, who clears the path for me to do my thing and forces me to wear matching outfits on shoot days (jk I live for it lol) …


OOAK doll was made only for promotion materials, the doll will not be released into production.

Facebook