Meet new for Easter 2022 LOL Surprise Spring Bling limited edition dolls! There are 2 dolls in new collection is always, each comes in a ball with a unique coloring: rose and mint.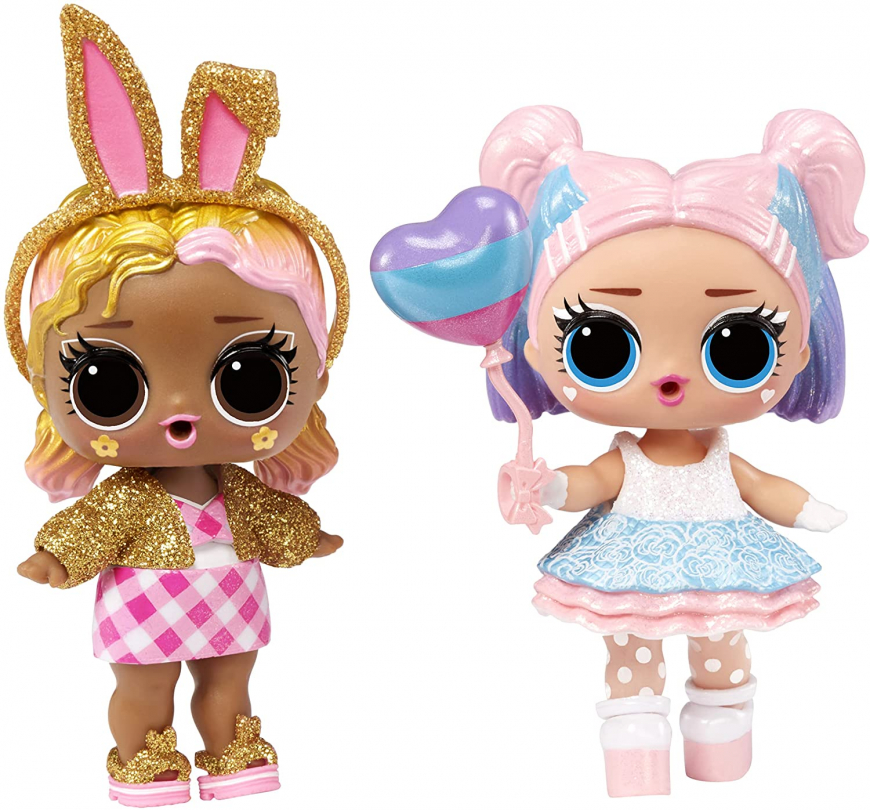 LOL Surprise Spring Bling 2022 Candy Q.T. rose doll
LOL Surprise Spring Bling 2022 Boss Bunny mint doll
CELEBRATE SPRING: Candy Q.T. and Boss Bunny are ready to spring into action and celebrate the fun and surprises that are all wrapped up in a seasonal holiday ornament!
COLLECTIBLE ORNAMENT BALL: Pink and white Ornament packaging adds to the fun!
WATER SURPRISE: Feed or bathe Boss Bunny for a water surprise! Will your doll cry, spit, or tinkle?
REVEAL SECRET MESSAGE: Uncover the secret message for even more fun!
7 SURPRISES: (1) 1 LOL Surprise doll, (2) Secret Message; (3) Spring Basket; (4) Bottle; (5) Headband; (6) Outfit; (7) Shoes -PLAY WITH THE WHOLE CREW: Collect both Candy Q.T. and Boss Bunny!
Subscribe if you want to be informed when LOL Surprise Easter 2022 Spring Bling dolls will be released
Facebook