New Enchantimal dolls continue to be released, as well as entire play sets with them. In this post we will collect and update information about new City Tails 2022 Enchantimals 2022 dolls and playsets. So stay tuned.



Enchantimals City Tails Playsets




Enchantimals City Tails - Skating Friends Dolls and Accessories 5-Pack


This 15+ piece set features favourite Enchantimals characters, Danessa Deer and Felicity Fox - along with 3 exclusive characters -- Hardie Hamster, Bashy Bunny, and Crizia Corgi.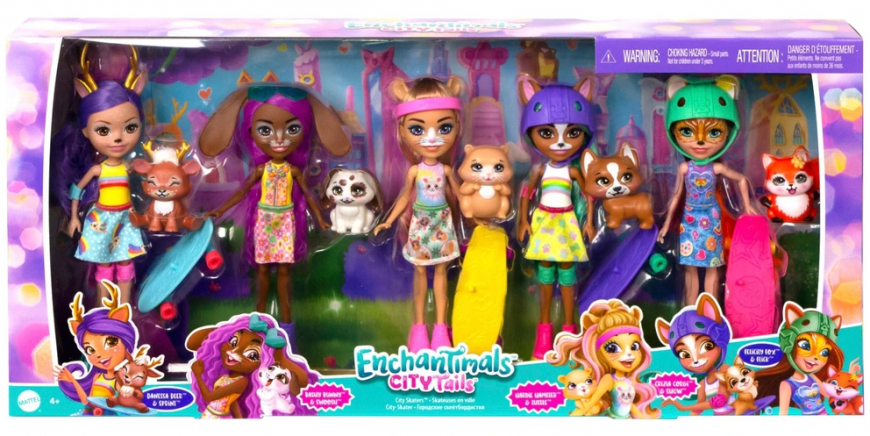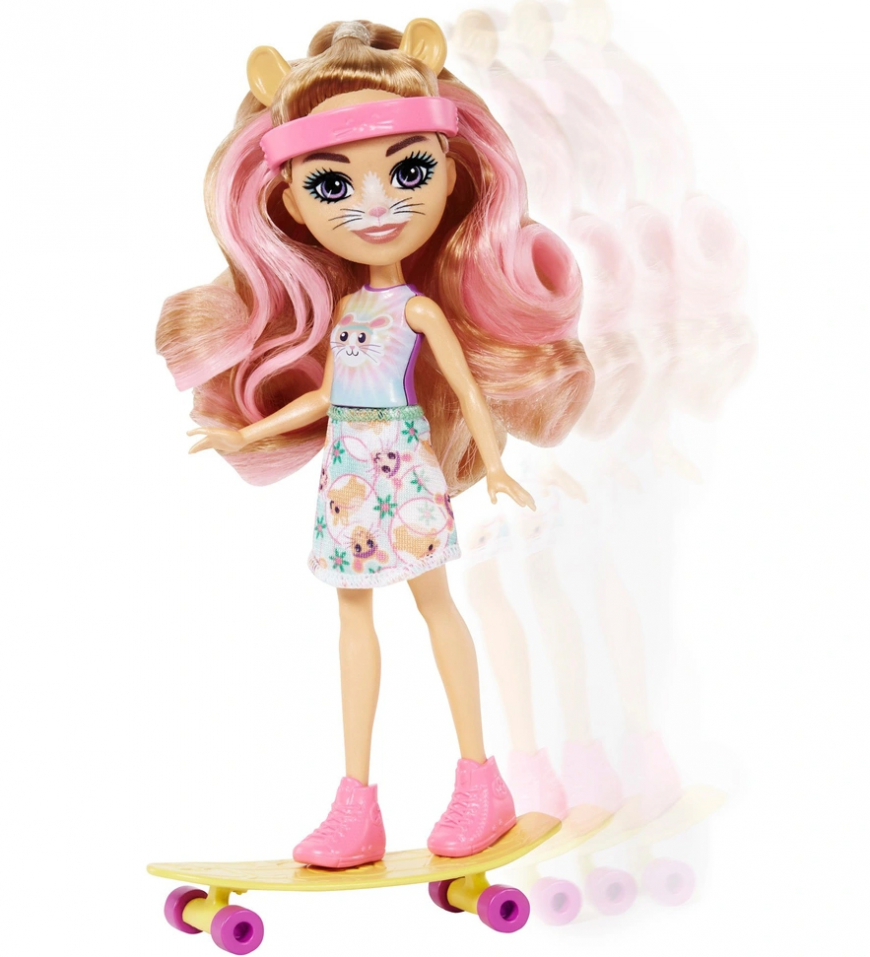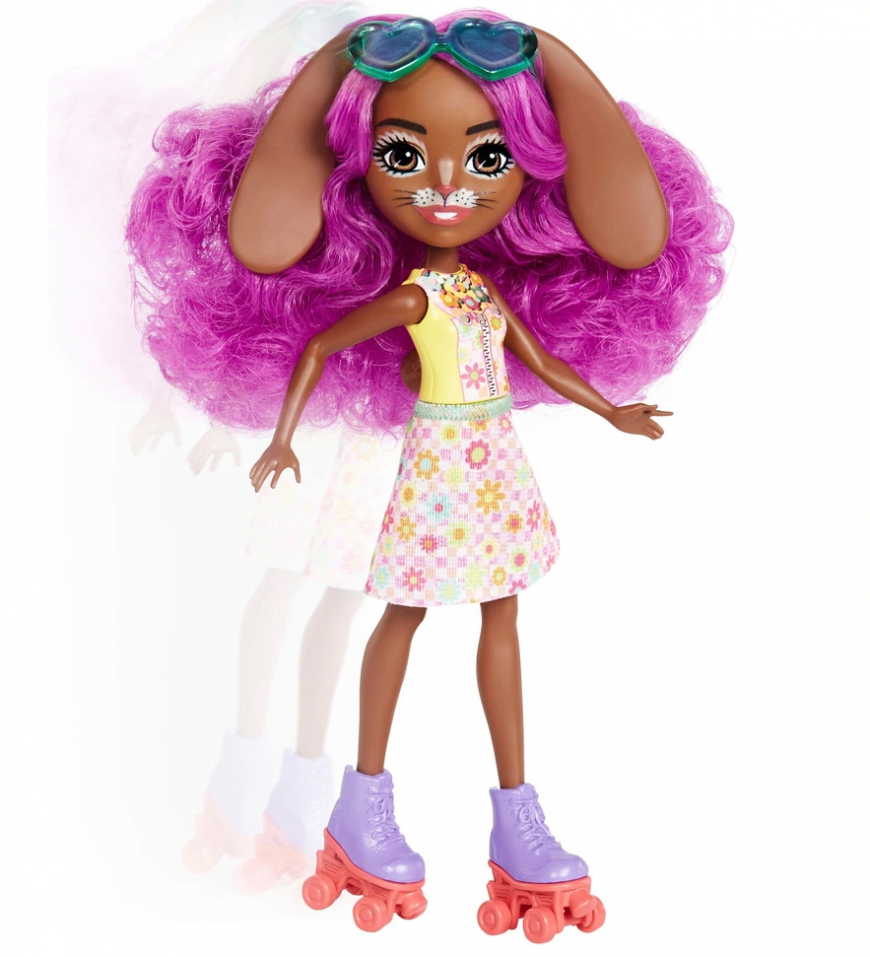 Contents: 5 x dolls, 5 x pet figures, 5 x skateboard accessories, 3 x roller skate accessories and removeable fashions
Skate the streets with these Enchantimals City Tails City Skaters dolls!
Set features Danessa Deer, Felicity Fox, Hardie Hamster, Bashy Bunny, and Crizia Corgi (15cm)
Also features their animal besties
Each doll comes with a pair of rollerblades or a skateboard
For dress-up play, the dolls wear removable clothes and accessories
Enchantimals City Tails Town House and Cafe Playset with doll
At 28-inches tall with 6 play areas and 15+ pieces, this playset is bustling with storytelling fun.
Also included are Palmer Pomeranian doll (6-in) and her roomie, Pommy pup.
There are 3 floors: a cafe downstairs with an outdoor patio, a living room and kitchen, bedroom, plus a rooftop "pool" area. The apartment exterior is pawsitively adorable with a balcony, fire escape stairs, and door that opens (with a puppy door for Pommy, too).
Enchantimals City Fun Playground Playset with 2 dolls
ncludes playset (12-in), 2 dolls (6-in / 4-in), 2 besties, and 10+ accessories.
Features 4 play areas with moving features like a swing, gliding zipline, and spinning merry-go-round and ship's wheel! There's also a net for climbing, mini bestie slide, and a watch tower with a telescope.
Kids can make up endless playground stories with Sabine Squirrel doll (6-in) and her little sis, Seneca Squirrel (4-in), plus their animal besties!
Enchantimals City Tails Families
Gerika Golden Retriever doll set
Glee Guinea Pig doll set
Carmel Cat doll set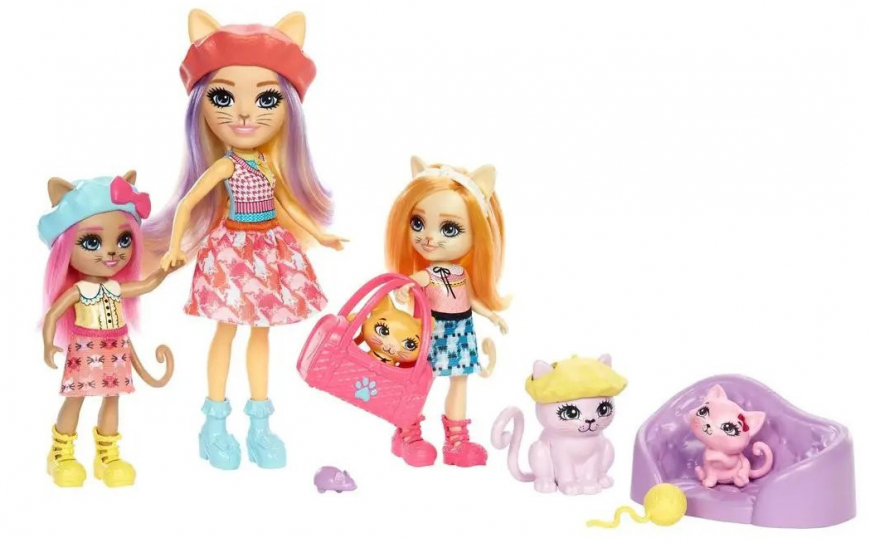 Enchantimals City Tails Single Dolls
Hadley Husky & Sledder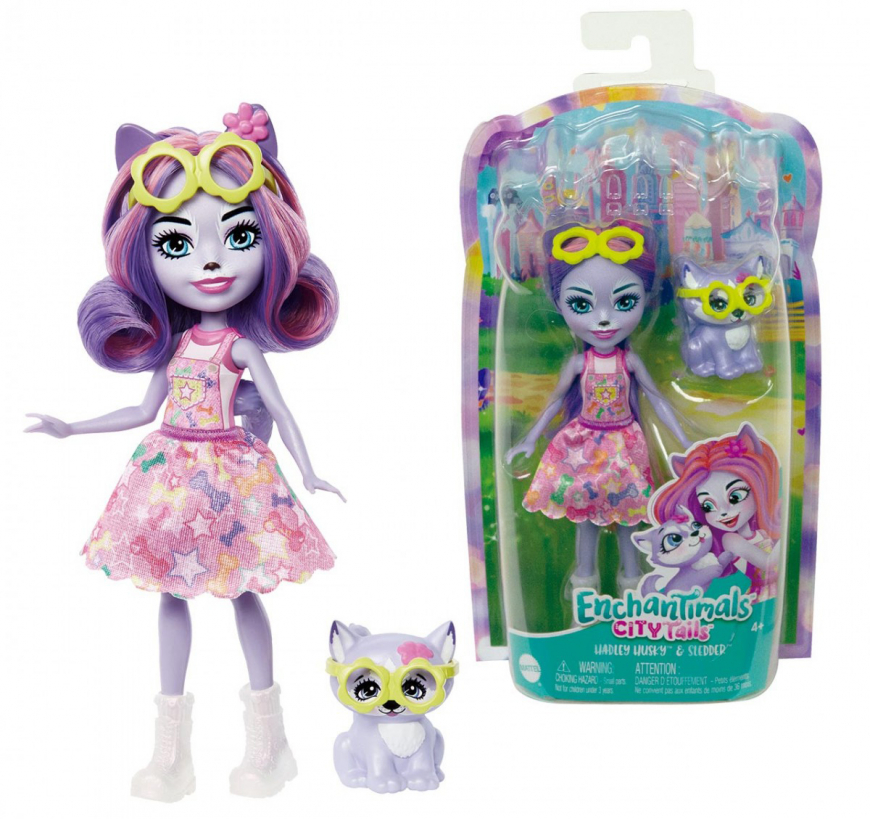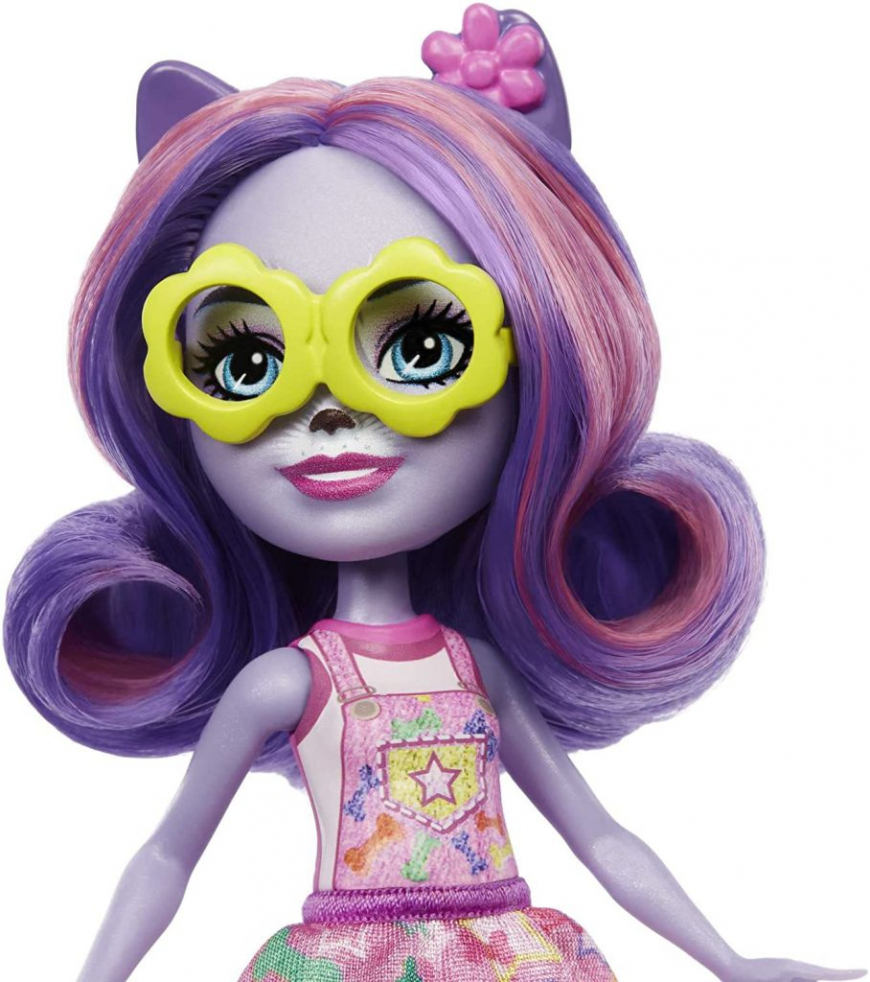 Prita Parakeet & Flutter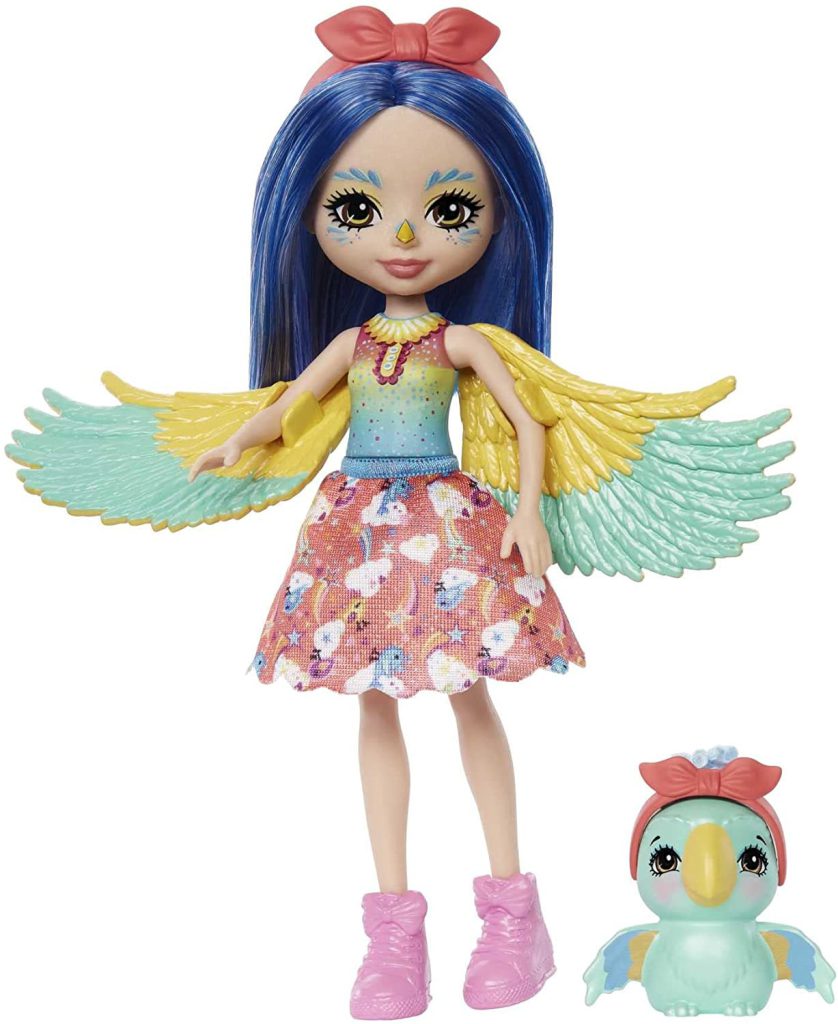 Tarla Tabby & Cuddler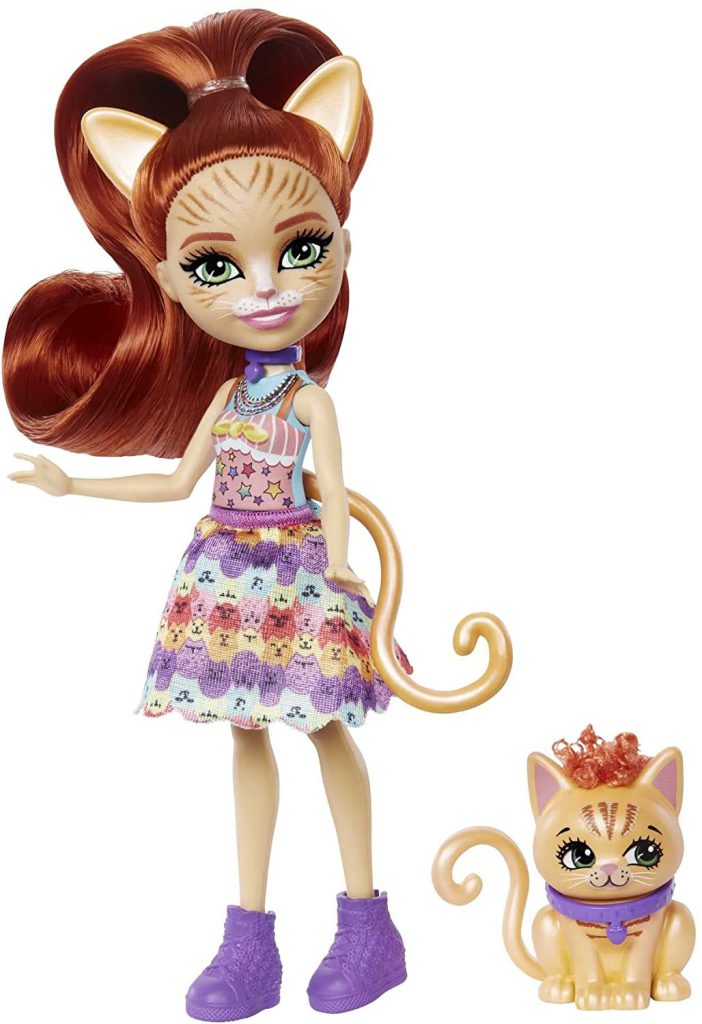 More info coming soon
Subscribe if you want to be informed when New Enchantimals City Tails dolls will be released
Don't miss any news - subscribe to our
Facebook