Meet new fantasy styled Barbie Color Reveal dolls 2023 - Barbie Color Reveal Rainbow Galaxy dolls. Each doll comes with wings and fantasy crown.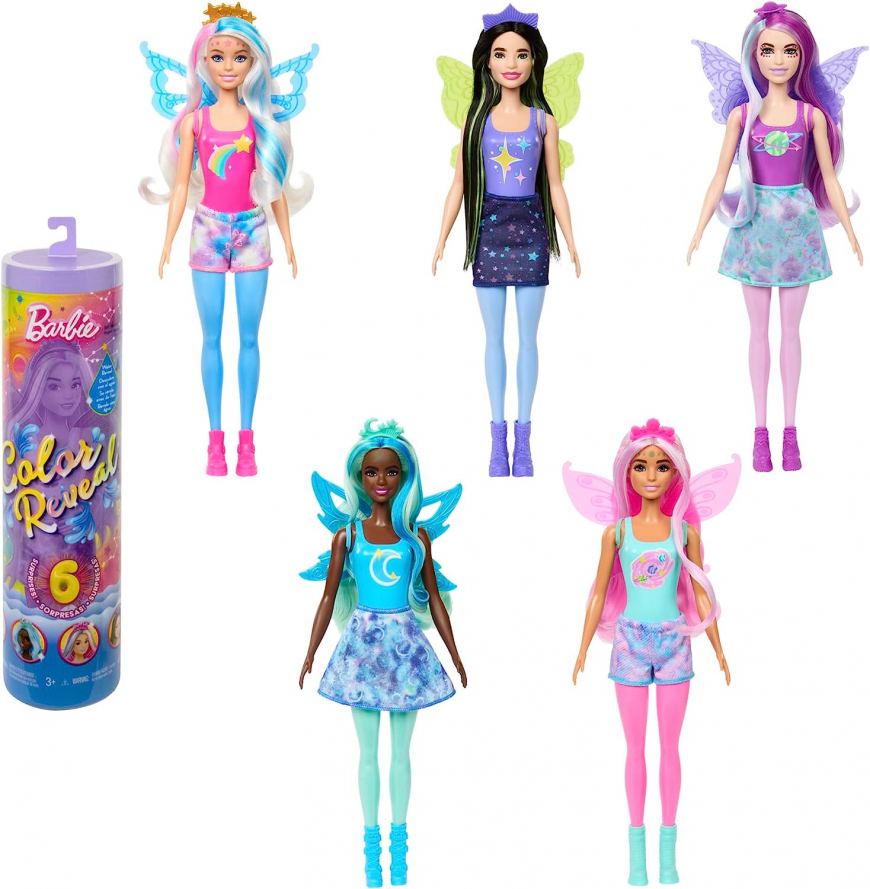 Concept art: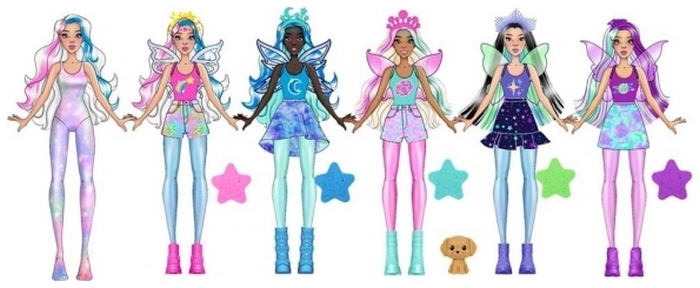 Start the reveal experience by removing the outer layer of packaging, opening the tube and pulling out a Barbie doll whose look is covered in a Color Reveal celestial-sparkle coating and surprise bags!
Open the surprise bags to style this Barbie doll, featuring moonboots, an out-of-this-world galactic headpiece and iridescent wings!
Use icy cold and warm water to transform the doll's look with color-change celestial make-up.


Release date: July 15, 2023
Price: $14.99
To be updated. Stay tuned!
Facebook