To celebrate Dia de Muertos 2023 Mattel releases G1 special Howliday edition Skelita Calaveras doll.
Dolls are showing up in some Walmart and Macy's offline stores.

More in real life photos from Sketchstuffmaybe


In real life photos



Monster High Howliday Skelita Dia de Muertos 2023 special edition doll doll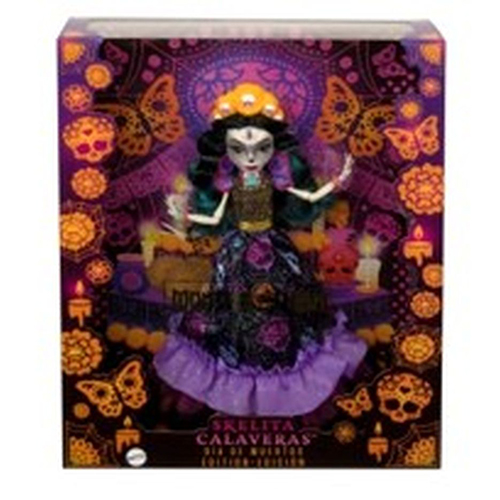 Release date: September 2023
Price: $45
Thanks to GrimmaGrimoire for picture!
To be updated, stay tuned!
Subscribe if you want to be informed when Monster High Howliday Skelita doll 2023 will be released
Facebook