Good news for all Strawberry Shortcake fans! Strawberry Shortcake fashion dolls are coming back in fall 2023, with more releases of dolls in 2024! Dolls are coming from TLS Toy - new devision of The Loyal Subjects.

Thanks to Nyx, Nicky and XCanadensis for pictures.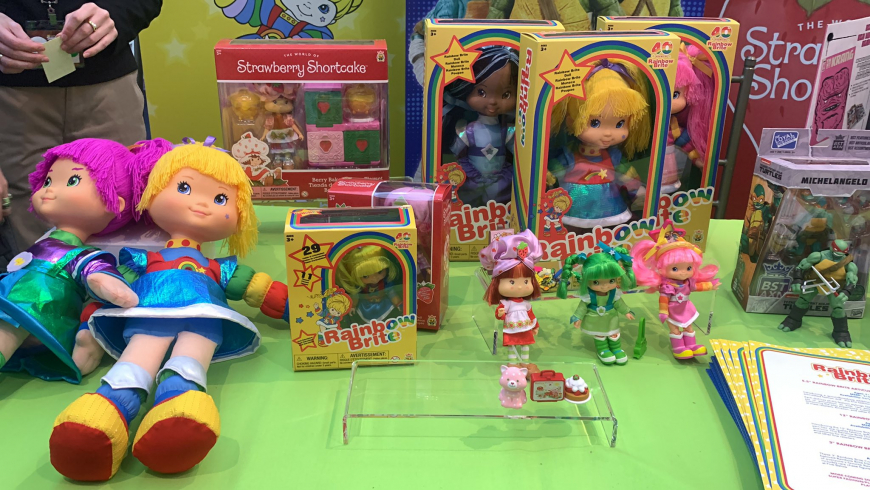 5.5" Strawberry Shortcake Fashion dolls


Retail price: $14.99
Release date: Early Q1, 2024


Introducing the adorable 5:5 inch Strawberry Shortcake fashion doll with scented hair! This fully articulated doll has all the fashion stylings, fashion play, hair play, and includes 29 pts of articulation so kids can pose her in various dynamic poses, enhancing the play experience. Comes with secret accessories. The perfect addition to any toy, fashion doll, and doll collection!





Berry Bake Shoppe Playset


Release date: Early Q1, 2024


Strawberry Shortcake Berry Bake Shoppe Playset is the perfect addition for playtime in Strawberry Shortcake's kitchen and a fan favorite! The Berry Bakes hoppe Playset includes an exclusive 5.5" Strawberry Shortcake poseable doll with an exclusive outfit, scented hair, secret recipes, and more! Includes scented compounds to create pastries, and pies (not for eating), an oven with three doors, a honey pot to store the compounds in, and other surprise elements.



14" Strawberry Shortcake Ragdoll 2024
Retail Price: $20.00+


Introducing our delightful sweetly scented 14-inch rag doll style soft plush Strawberry Shortcake doll! The best part - the scented hair! MMMM, that deelish Strawberry Smell with two different versions! One, exclusive to Cracker Barrel coming this Fall, 2023!
Cracker Barrel - great fashion stylings, a collectible box, high quality plush and that wholesome, ever so cute grinning/winning smile. Available Fall
2023!
Coming to mass retails and other retailers - included special embroidered features, as well as shiny fabrics and amazing fashion styling.
Release date: Early Q1, 2024



3" Strawberry Shortcake Collectibles
Retail Price: $5.00
Release date: Fall 2023


Say, Hey! Strawberry Shortcake collectible figurines! A collectible set with a full range of everyone's favorite Strawberry Shortcake characters. Includes rare chase figures, and collectible cards. Not only do these figurines look adorable, but they also sweetly scented! CheeBee available at Five Below this Fall!



More character selections and dolls coming soon!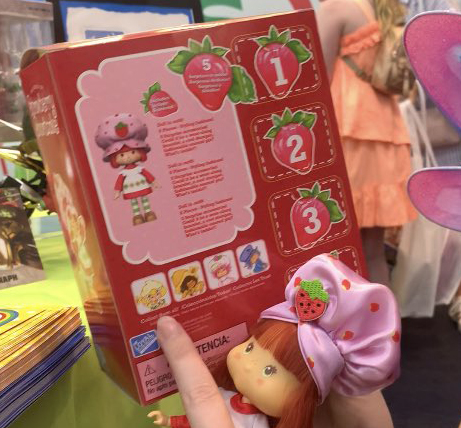 Subscribe if you want to be informed when new Strawberry Shortcake dolls will be released
Facebook