Rainbow Surprise Rainbow Crush is a new play set with surprise decoration for you slime.
Make your own crunchy glitter slime with this great Rainbow Crush set! The created slime can be stored in the rainbow container.
The set contains 2 main objects: packaging with scented slime and "Rainbow" crunchy decoration with surprise inside.
This "Rainbow" crunchy part you first need to soak in water, break (prepare the workplace otherwise you can get glitter all over your house), and mix with the scented part to create your own slime.
Inside surprise can be regular glitter, or snow glitter, or rainbow glitter, or diamonds glitter.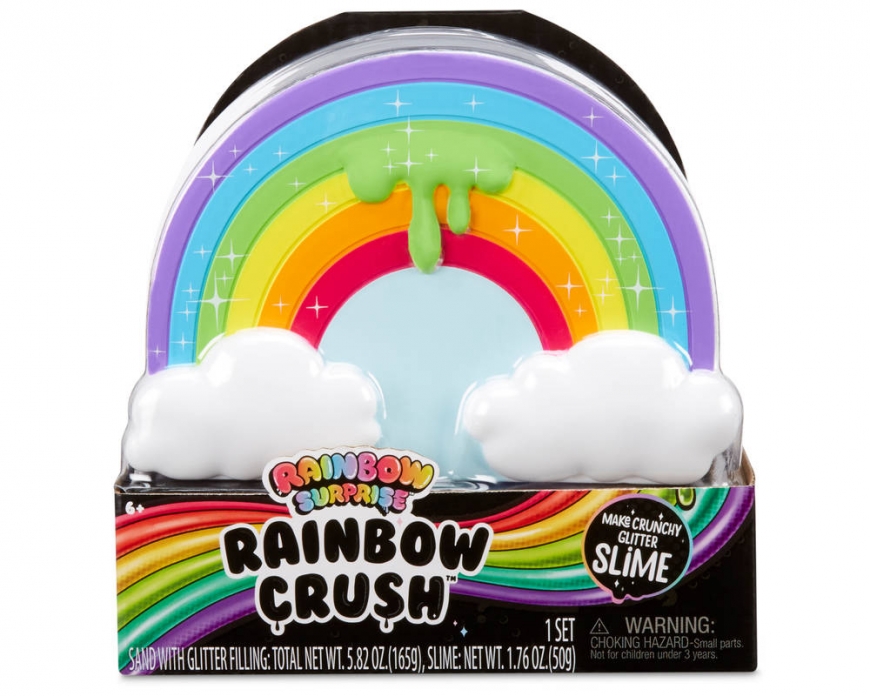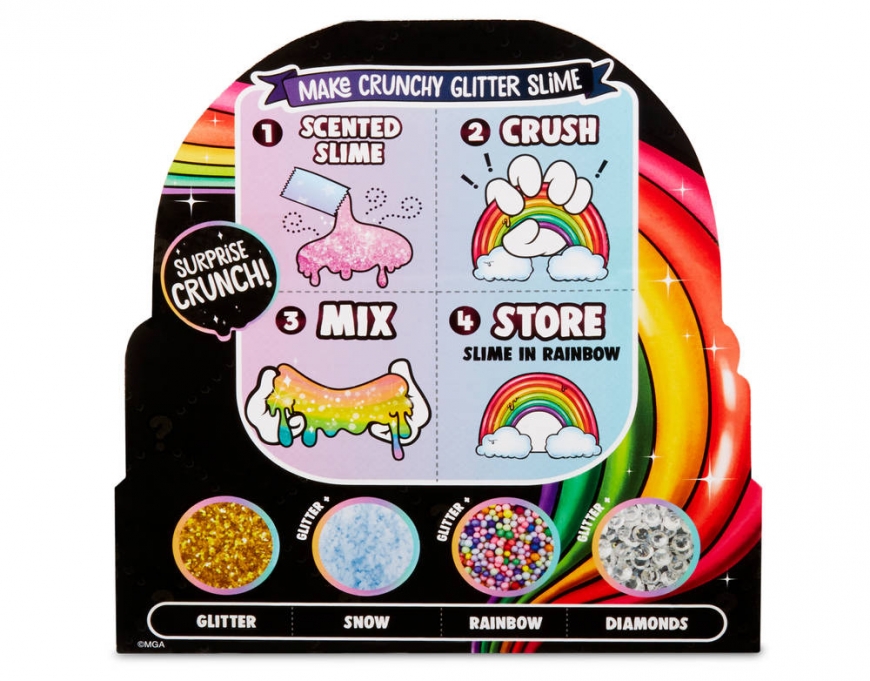 [/center]
Release date: Fall 2020

Unboxing pictures:

Facebook