Looking for a fun, festive holiday ride-on? The all-new Reindeer Carriage gives a festive twist to a classic ride-on, so kids can enjoy hours of imaginative play while they roll around. Kids will love that the Reindeer Carriage is easy to maneuver with the 360 degree spinning front wheels and tires for both indoor and outdoor play. For parents, the Reindeer Carriage transitions easily from a parent-pull ride-on with the built-in handle to a foot-to-floor ride-on by removing the floorboard.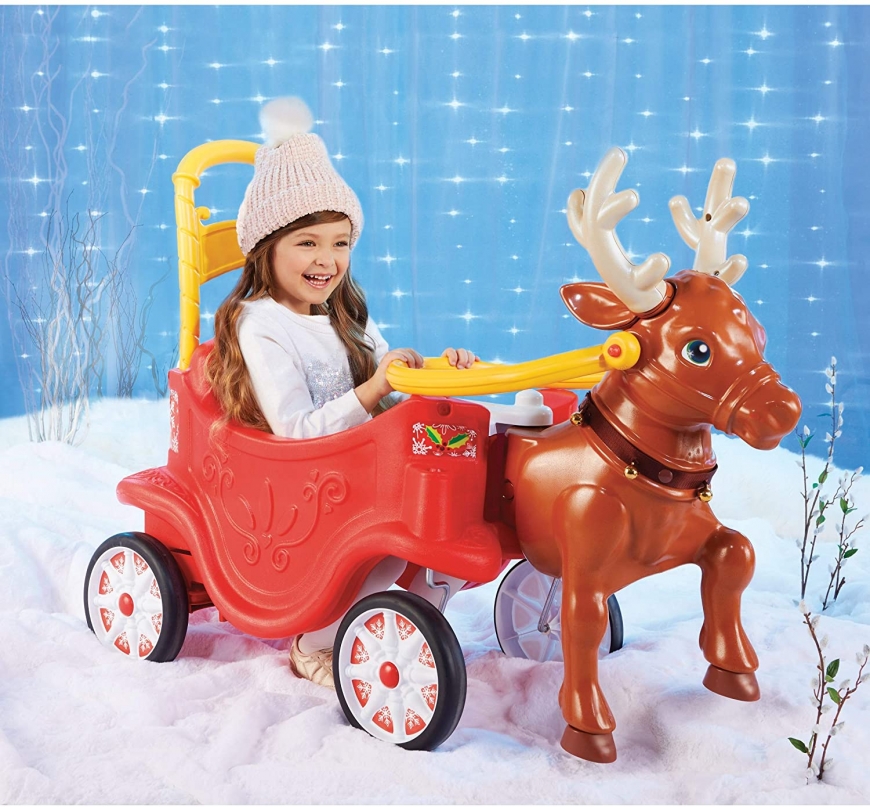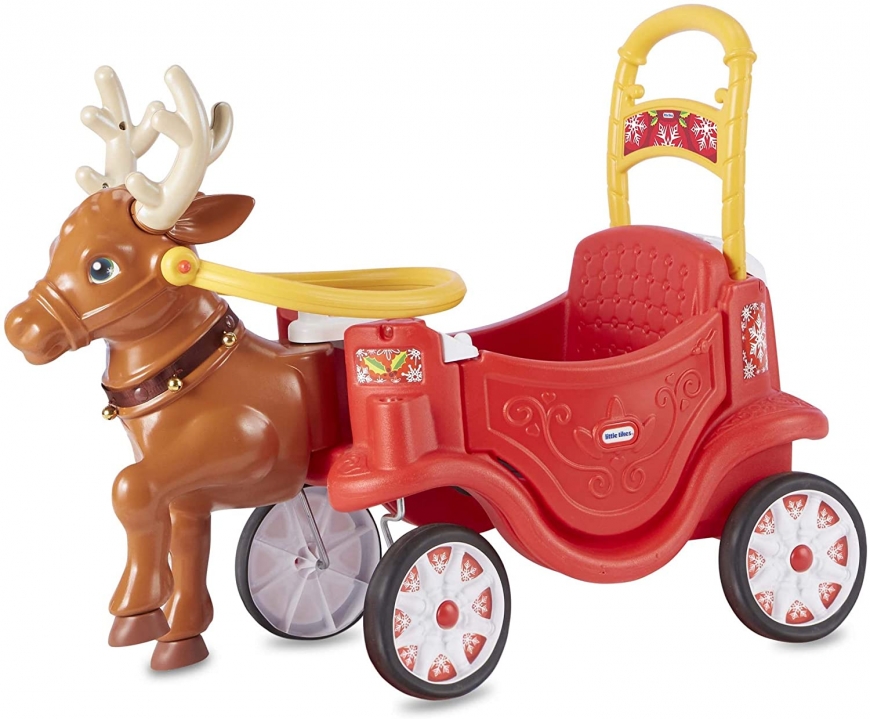 Adding the floorboard turns this into a parent-push car for younger kids.
Remove the floorboard to transform the Reindeer Carriage into a kid powered ride-on.
Parents can also pull the Reindeer Carriage by the reins.
The reindeer swivels left and right with the carriage.
Makes realistic clip clop and jingling bell sound effects.
Features a high seat back for support and rear cup holders.
Convenient storage built into the back of the carriage.
Maximum weight limit: 50 lbs.
Facebook