ᅠ Today we have the great pleasure to present you one of the charming heroines of children's stories - Sleeping Beauty. Unlike the figures we are mostly used to, the FairyTale -Another- series is not a recreation of any anime, play or Disney characters. The figures in this series are completely original, and their appearance is entirely the merit of the sculptors. And they put their heart and soul into this work.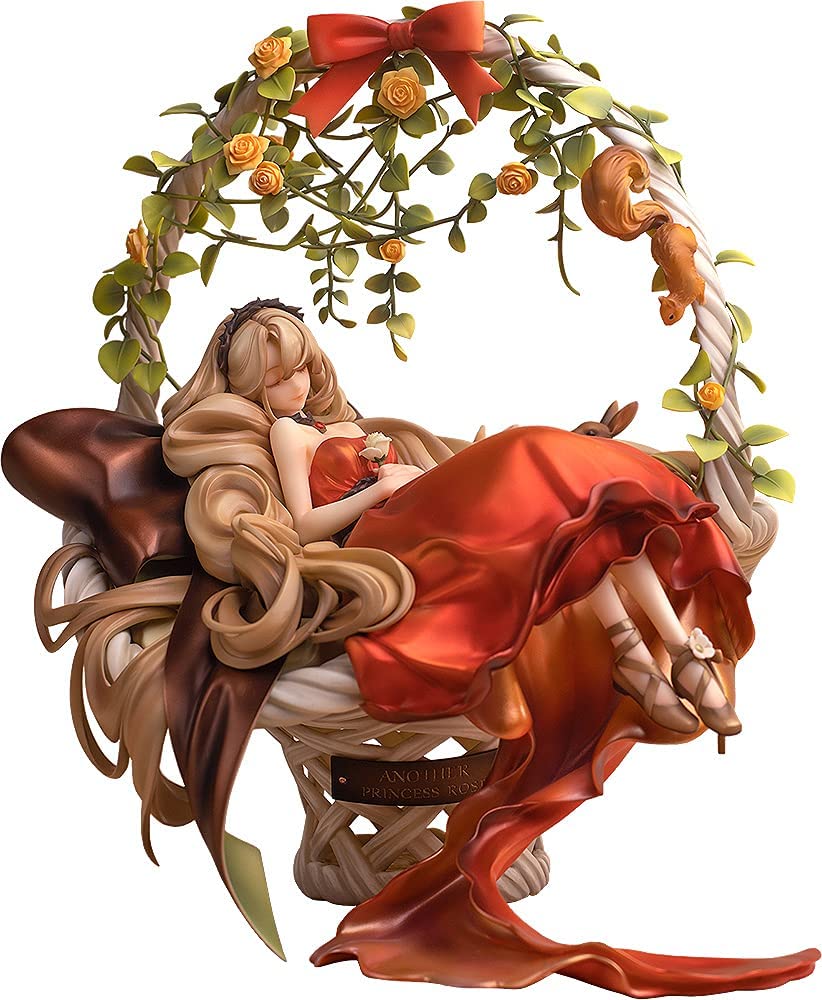 Just look at how carefully the image of this Sleeping Beauty is elaborated. She sleeps peacefully on a bed in the form of wicker basket, twined with ivy and roses - elegant flowers as if guarding her sleep. The folds of her silken dress flow softly downward, shimmering in shades of red, and they are indistinguishable from the real fabric. Cute little animals complete the image of serenity: a busy squirrel on the handle of the basket-bed and two charming rabbits - they seem to be waiting for the girl to wake up from her long sleep.



Please notice, that the release for Japan is summer 2022. And byers from other counties will get it even later. But such a thing will sell out very quickly, and then its price at other sellers will be even higher.





The Sleeping Beauty in the Woods joins the "FairyTale-Another" series! The next addition to Myethos' "FairyTale-Another" series of figures based on the characters from fairytales is Sleeping Beauty! Her peaceful expression during her 100 years of sleep has been carefully recreated along with the woven bed she rests on. The figure is also adorned with faintly colored briar roses—the origin of her name "Little Briar Rose". Based on an illustration by ASK, the figure perfectly recreates the peaceful atmosphere of the illustration. Be sure to add the girl protected by briar thorns during her 100-year slumber to your collection!



Approximately 260mm in height.
Facebook