Yue Xu (Felice) created beautiful drawings of Disney Princesses in a modern setting. Each of the princesses is drawn in a modern style, similar to Instagram photos. The backgrounds are an important places for each of the girls. We even decided to insert the author's explanations, because they perfectly complement each picture.
And again, these images are just perfect for profile pictures on your social media.



Elsa and Anna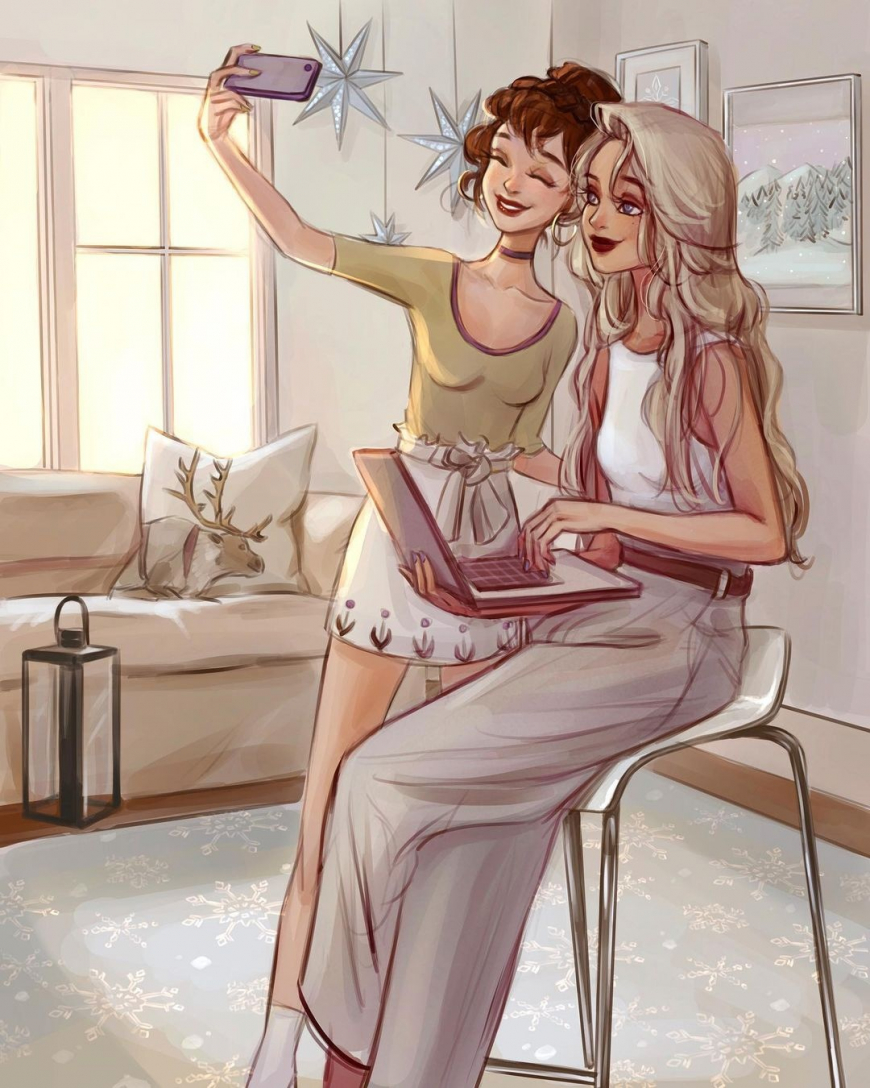 While Elsa was remotely managing her Reindeer farm up in the north, Anna couldn't resist to share her sister's elegant beauty with her fans through her daily vlog. What better way to explain their relationship than simply 'Two Hearts, One Soul!' Anna has prepared some delicious winterberry pie as their breakfast which will be out of oven anytime now!
Rapunzel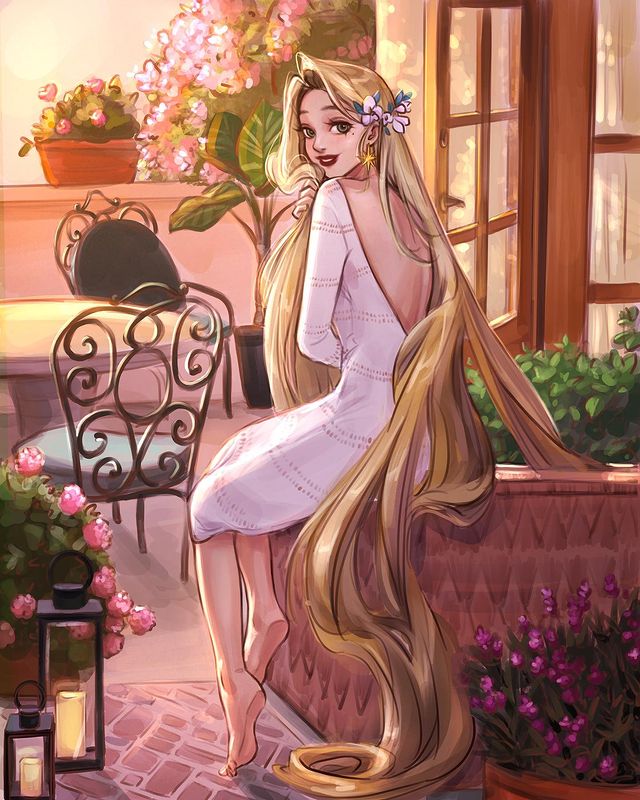 At her balcony garden, enjoying fresh air in the evening! She loves flowers and has transformed many areas in her home into tiny secret gardens. They bring her positive vibes and comfort her with their fragrance!

She often invites her friends to her garden for tea. Any guesses who her friends are? She may share pictures with us, from her next tea party. Stay tuned for more.
Tiana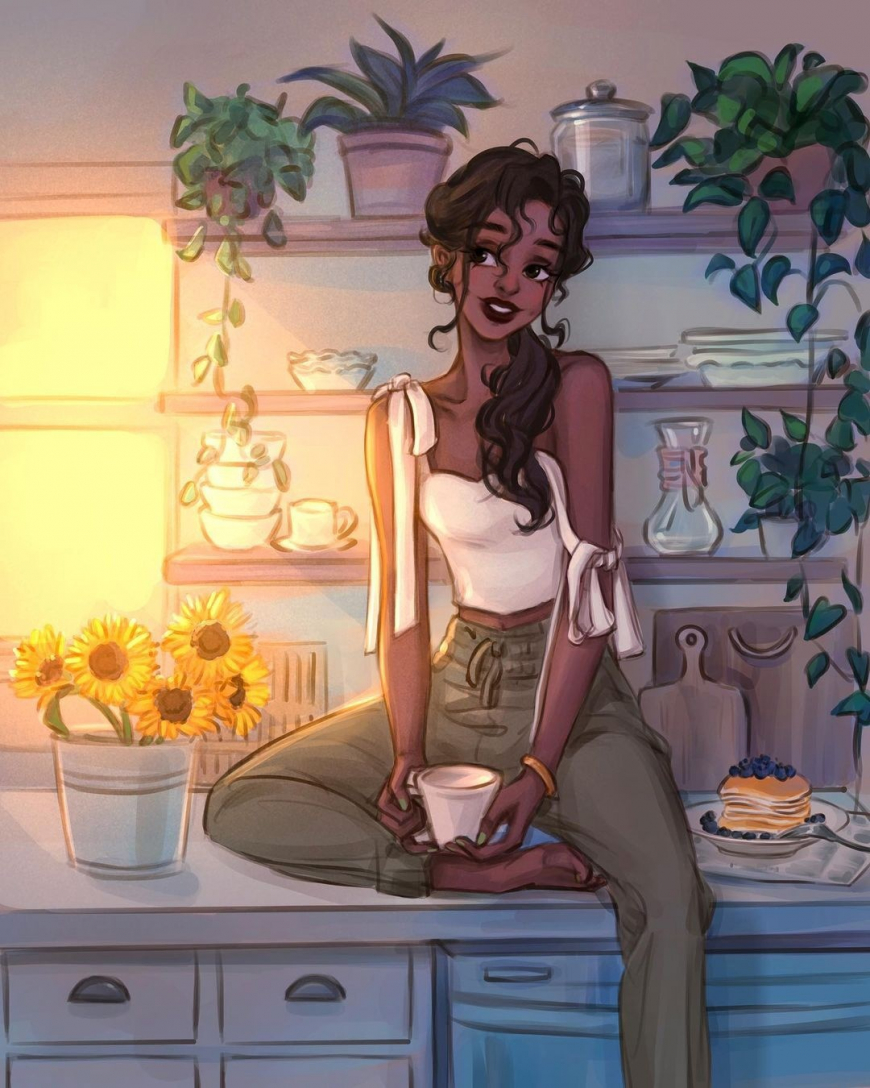 Sitting at her favourite place in home, her kitchen! Tiana has multiple jobs and after a long day, she loves to spend time in her kitchen. Lots of greenery around to feel fresh, especially those bright sunflowers soaking in that warm golden sunshine. She loves them like anything!

After finishing her cup of coffee, she will prepare dinner for herself and to share it with her neighbours! Everyone in the neighbourhood loves Tiana and her humbleness!
Cinderella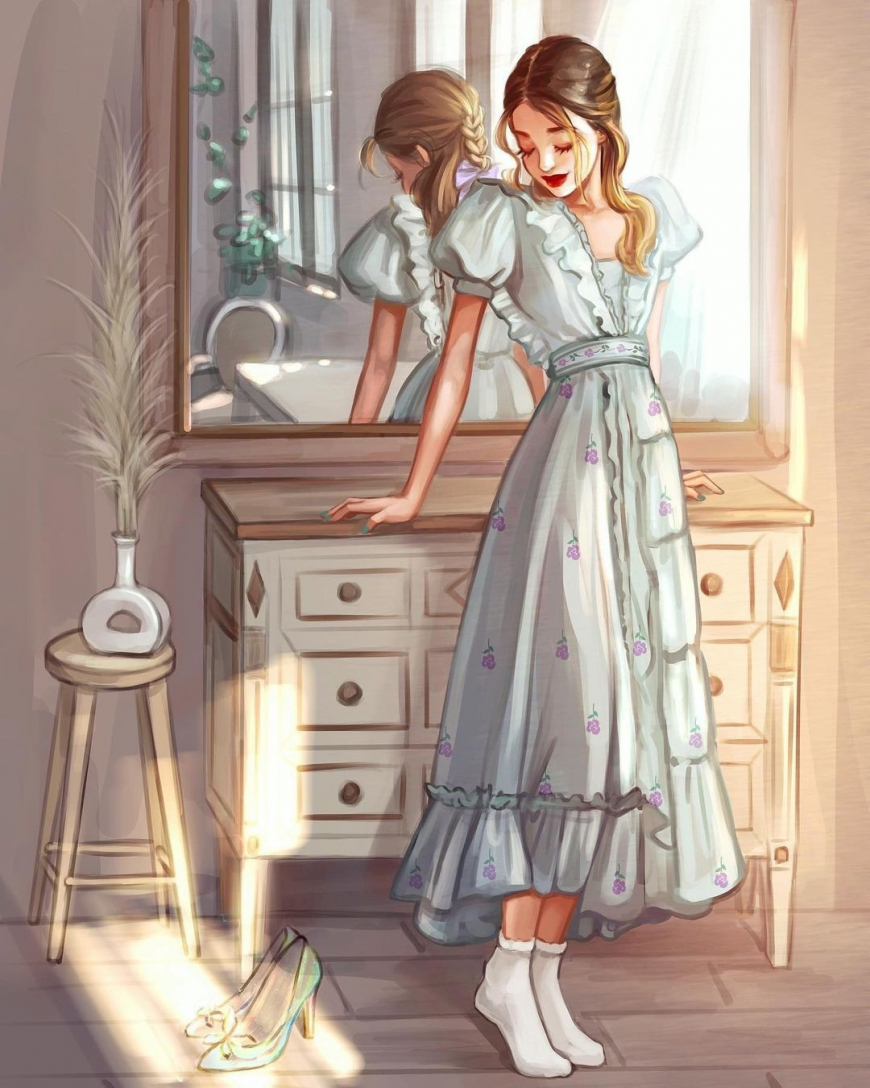 Standing at her dressing table, she admires her outfit and loves to see that warm golden sun light interacting with her favourite shoes. Cinderella also likes to have natural wood furniture as that makes her feel more earthy. That wonderful fragrance that accumulates over time on such natural wood makes her home warm, cozy and welcoming.
Sleeping Beauty Aurora
Wasn't in deep sleep, but simply snoozing! Let her snooze a bit more.To wake up, she needs the kiss, the kiss of golden sunshine right on her face. That sensation, that warmth, that charge; is what she needs to start her day after a good night sleep. But wait, there is something more that she needs... Roses! The fragrance of sun-dried roses, each morning, fills her room with the vibe of love and purity.

She has her own rose garden in her backyard! She often hand picks them and sun-dries them along with some other white flowers to decorate her home.
Belle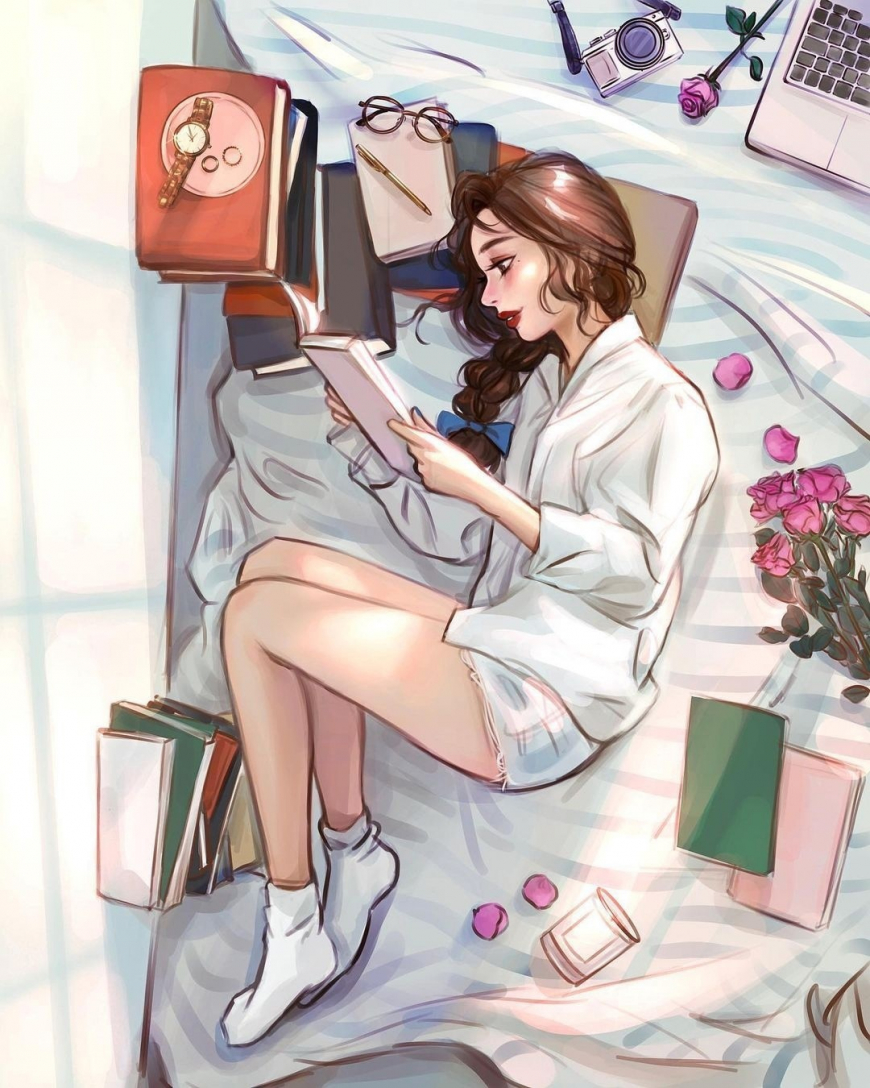 One morning on her way back home while walking through a park, Belle heard a mesmerizing call, soon to realize it was a melodic gust of wind. For rest of the way, her imaginative mind kept her thinking it was some lone creature trying to connect! On reaching home, much to her surprise, she found a neatly wrapped gift resting at the front door. It had a bouquet of pink roses and a book.

She brings that book to her favourite area in her home, and there starts a new chapter! Morning sun warming the room with the delicate touch of that blanket keeps her extremely cozy to stay in her zone.
Jasmine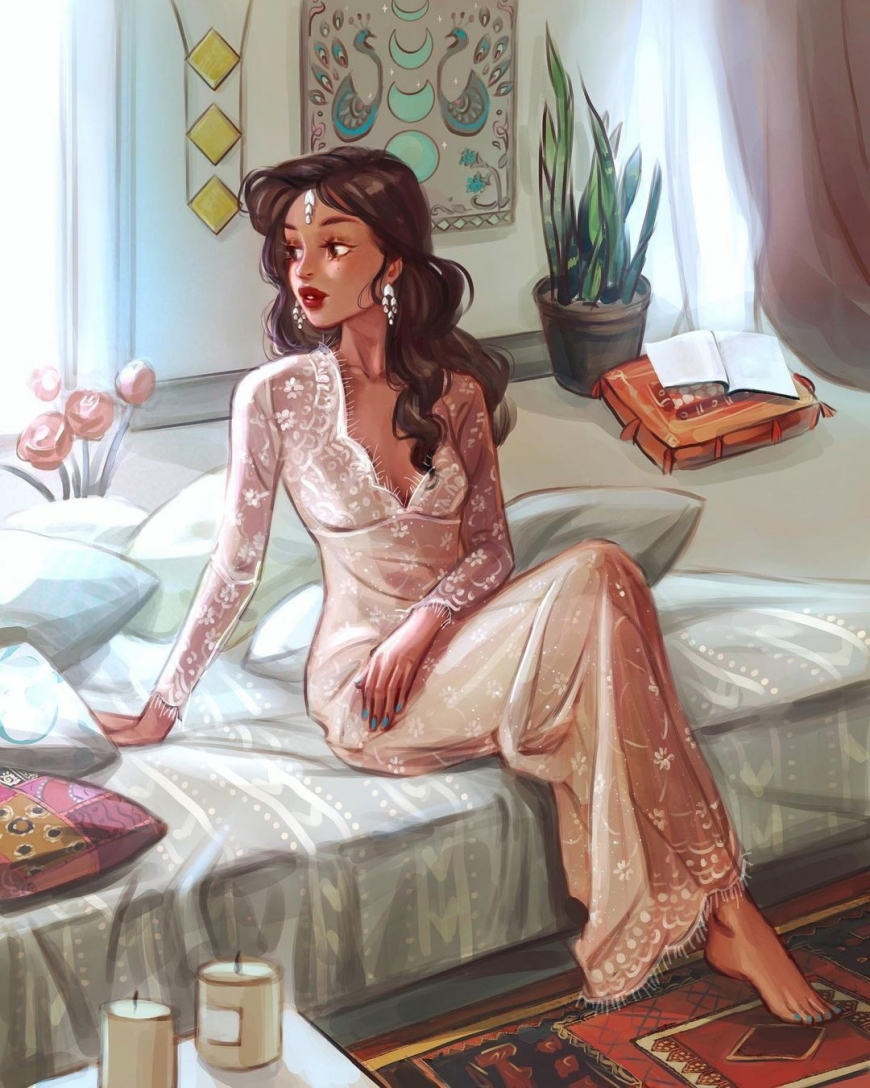 Jasmine loves the touch of organic handmade fabrics. Everything from her clothes, beddings, carpets and wall decorations are all handmade.Jasmine just finished meditating at her favourite area in home. A place where she has no disturbance of any kind, just the peace that she seeks.
Pocahontas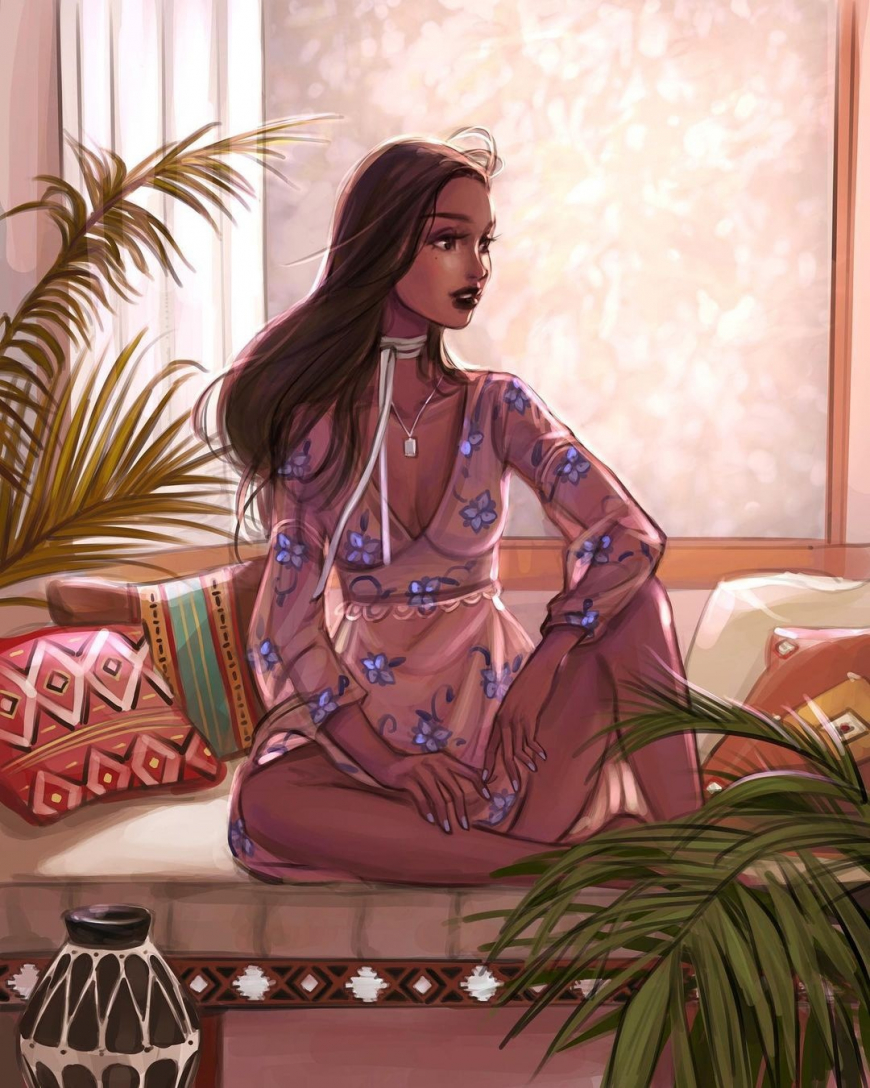 Relaxing at her favourite place in her home. She loves sitting near those big windows, the wind gently blew her long hair, it's the best place to recharge herself.Pocahontas mostly spends her time designing new clothes. All her outfits are self-designed and she also takes custom orders once in a while.
Merida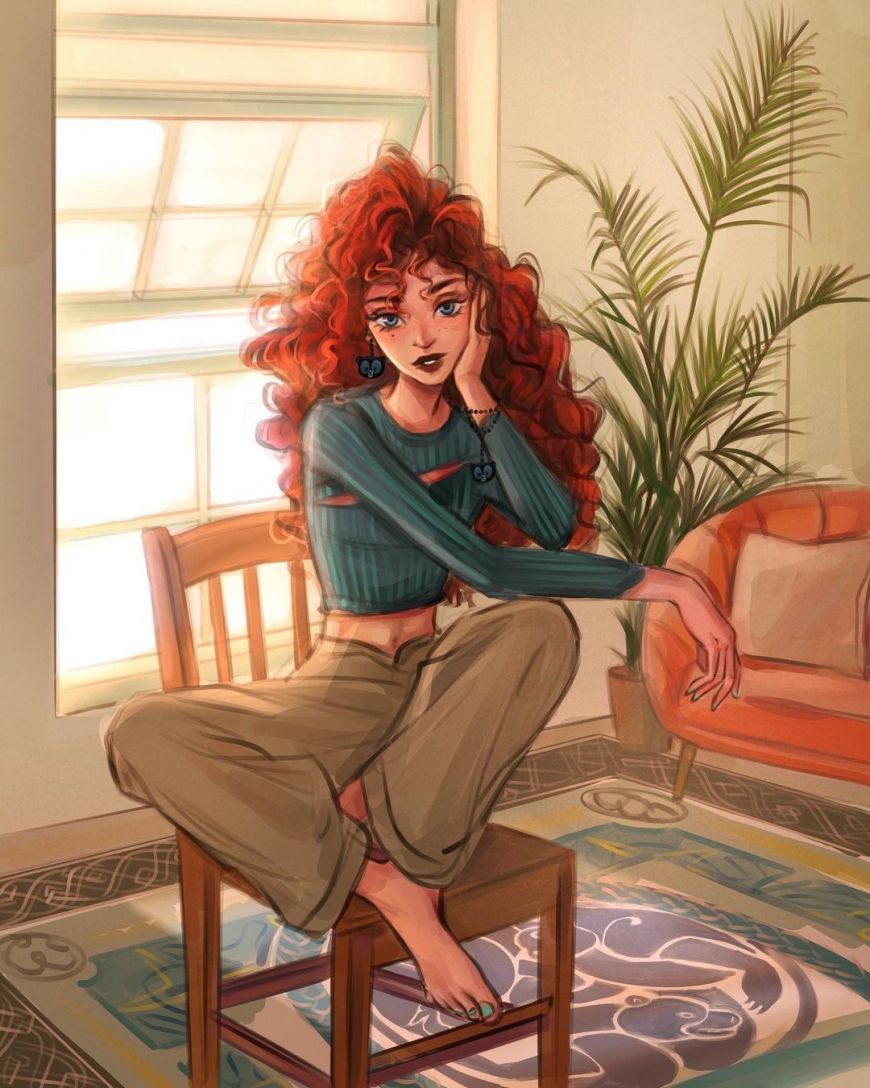 Soaking in that warm summer sunshine! This is her favourite place in home where she plans her adventure for next day. Merida loves trekking, camping and bears! As her hobby, she takes photographs of wild bears during her trekking. Tomorrow she will be heading out on a month long adventure to meet rare Spirit Bears.
Moana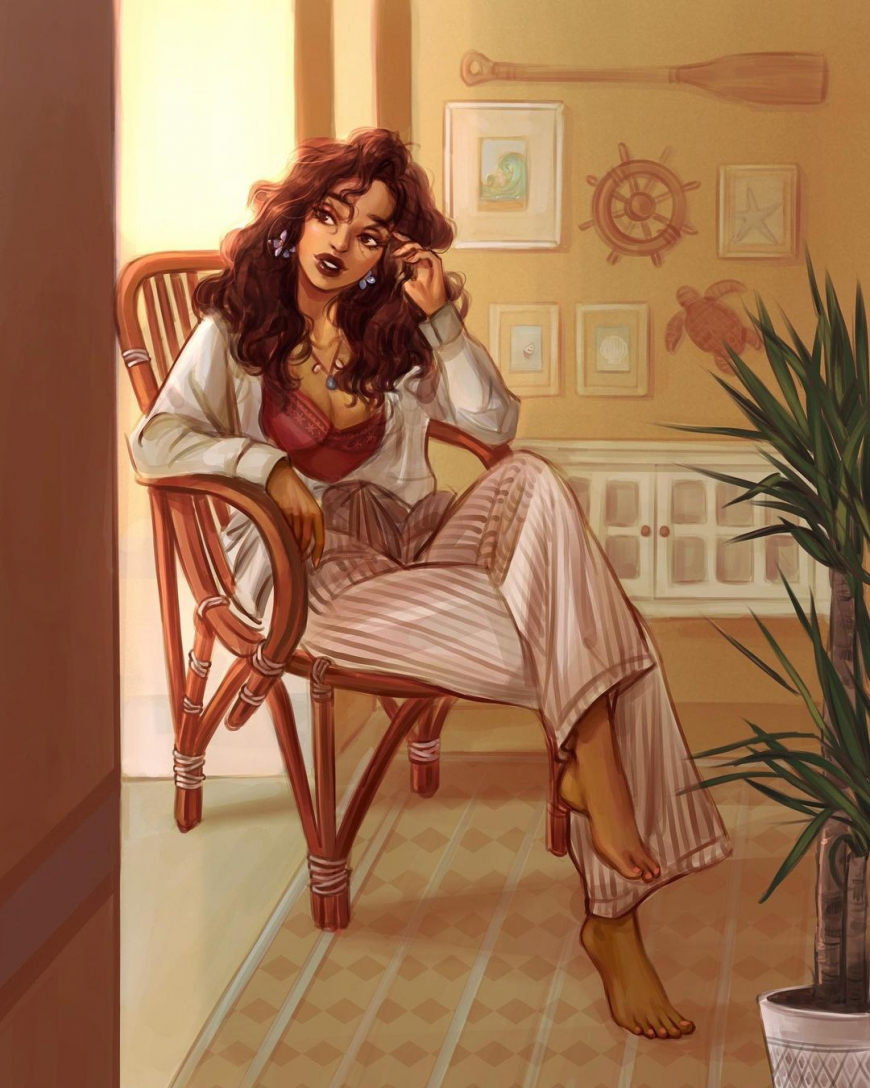 In her favourite pajama, relaxing on an evening! Moana loves to explore oceans and she often navigates through different oceans, as a tour guide, to discover more about them. With that, she also decorates her home with ocean themed furniture. She even stored the steering wheel from her father's old boat.
Facebook