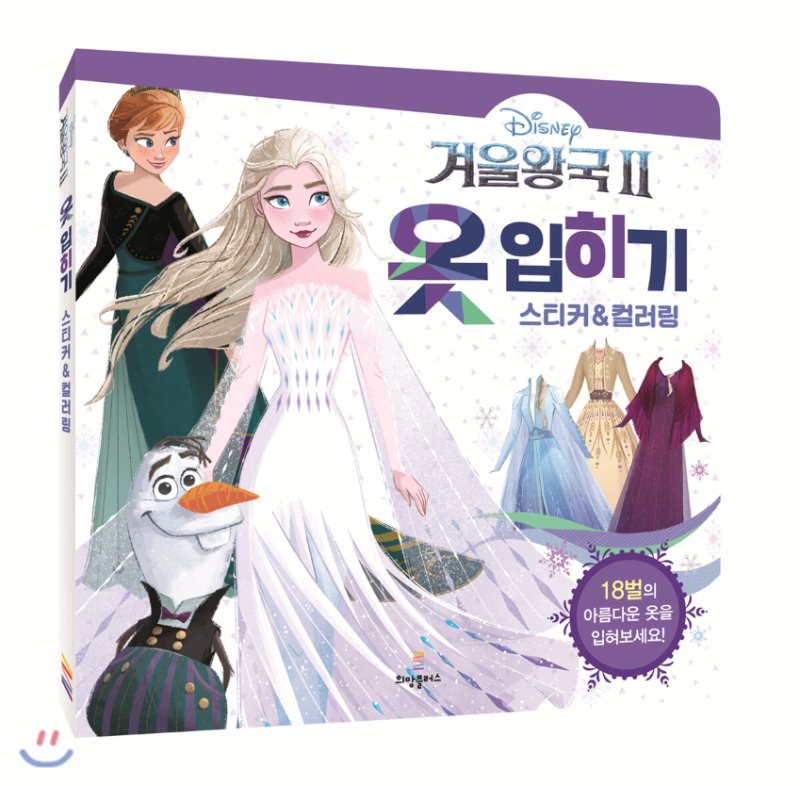 Sometimes we will write about books that are hard to find. Like this one from Korea that is called 디즈니 겨울왕국 2 옷 입히기 스티커&컬러 - Disney Frozen 2 Costume Stickers & Colors. We found it here, and if you're not from Korea, that information probably won't help you. If you're from Korea, then we have a business idea for you:) - there are many unique illustrated books published in Korea that can't be found anywhere else. And the value of these books is in the unique illustrations and pictures, for which ignorance of the language is not particularly important.


"Disney Frozen 2 Costume Sticker & Coloring" is an activity book composed of various styles of stickers and coloring games. Dress Elsa and Anna in a beautiful dress and decorate it with sparkling jewelry stickers.


And we really liked the illustrations from this book. Among them was a new artwork with Elsa with loose hair from Frozen 2.


Facebook