If you are big fan of Villains Are Destined to Die manhwa (Death is the only ending for the villainess), and wanted to get official merch, here is your chance. In Korea each volume also comes in the form of Limited Edition Set with exclusive merch. Please note that the included manhwa book is in Korean, but merch is worth the attention of collectors. Also please note that this product is not officially released in the States or Europe, so we will look for links for you at third party sellers.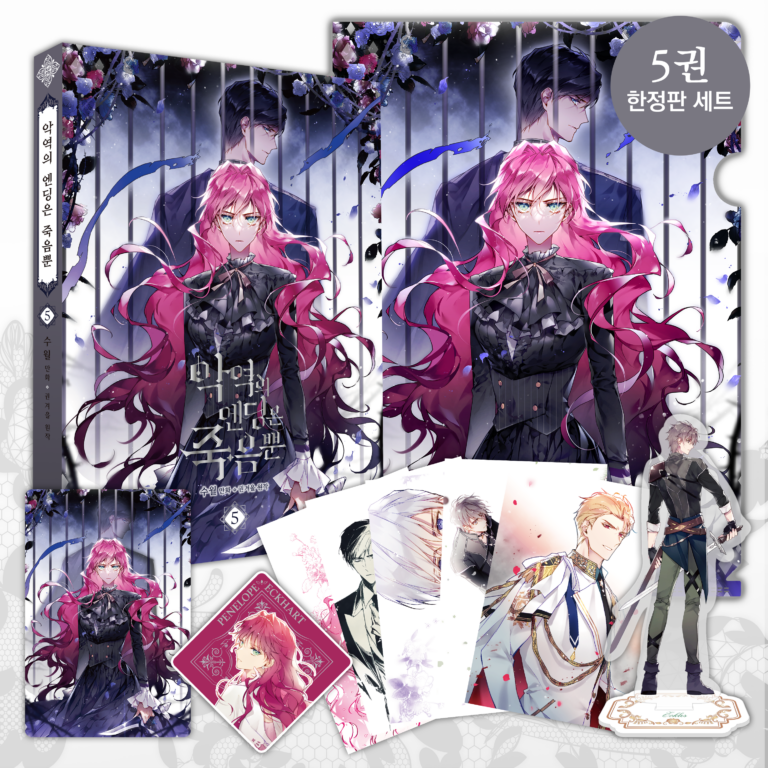 Each volume in Korea comes with a different set of merchandise.
Villains Are Destined to Die Vol 5 Limited Edition Set includes Vol 5 Manhwa Book (Korean) - Eckles Acrylic Stand (2.36 x 5.12) in - 5 Illustration Postcards (4 x 6) in - Lenticular Postcard of Book Cover Illustration (4 x 6) in - L Holder with Illustration(Plastic File Holder) (A4 Size) - Penelope Suitcase Sticker (4 x 4) in
Unboxing video.

Facebook