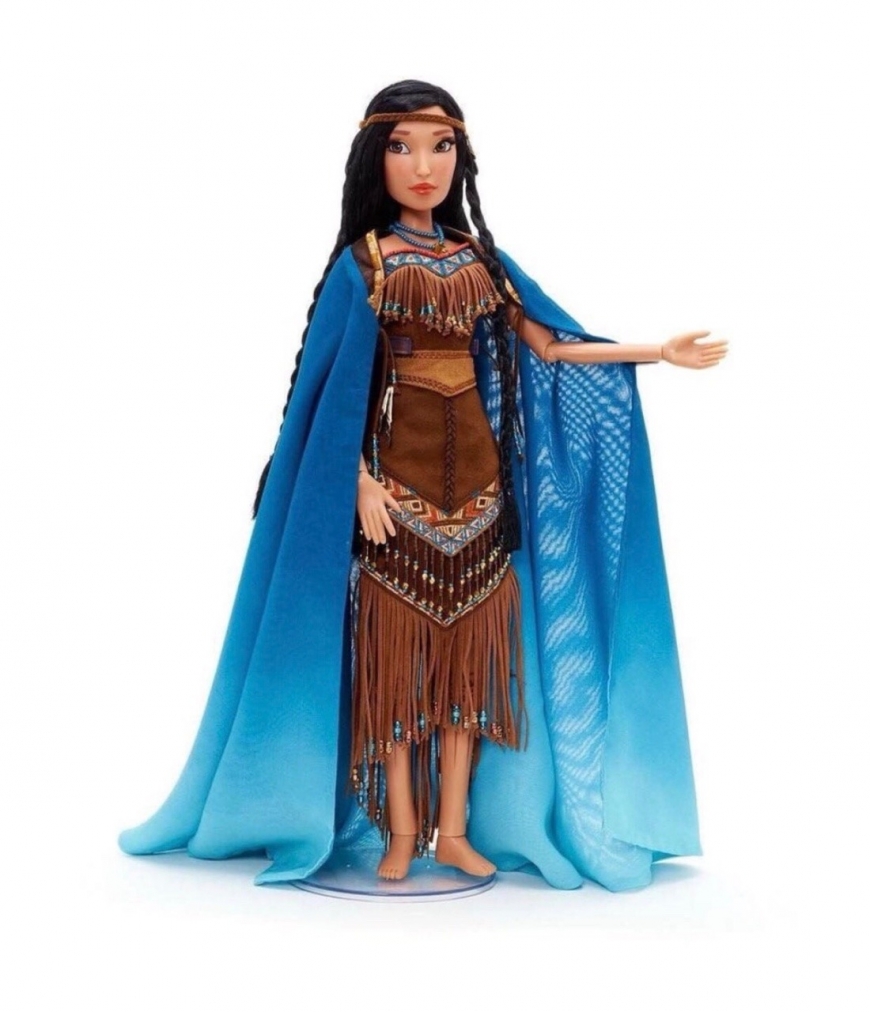 Collectors and fans Pocahontas finally got there new 17 inches doll. New limited edition Pocahontas isjust around the river bend!
Releasing date is March 6th, LE 4500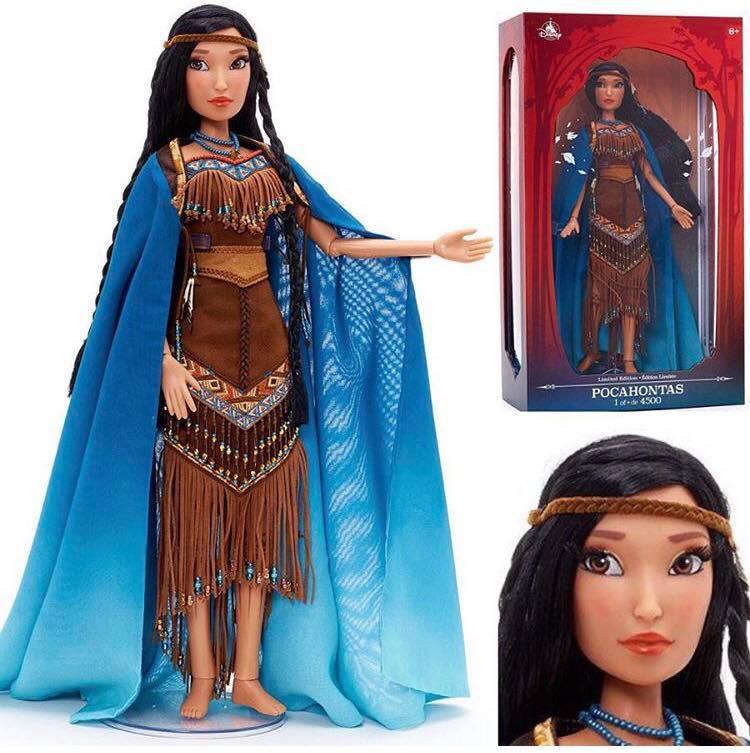 She wears a beautiful blue cape and there are so many textures with her dress. Check out those leg tattoos and all the beading and embroidery.
Her hair is positioned as if it's flowing in the wind, and there are swirling leaves on the plastic.
Don't miss any news - subscribe to our
Facebook