Disney Italy announced new edition of guardians of the Kandrakar that will set reboot to the whole story - W.I.T.C.H il nuovo inzio: Graphic novel.
Giunti will publish the manga-style graphic novel "W.I.T.C.H. the new beginning" in October 2023, marking the beginning of WITCH reboot set in the present day.
It's a brand new story, a modern interpretation for current readers. The main characters (Will, Irma, Taranee, Comelia, Hay Lin and Elyon) reflect the expectations of today's readers: they are girls living their everyday lives in the modern world. Daily life, fashion, technology and society are inspired by the reality of our world. WITCH guardians will also get new outfits and new wings in transformation.


Will has just moved to Heatherfield, where she makes friends with Irma, Taranee, Cornelia and Hay Lin. Her quiet life is turned upside down when the mystical Oracles of Kandrakar entrust her with an ancient power to defend the world against the forces of evil. With the help of her new friends, she must fight to protect those she loves while learning to master magic.


It has been confirmed that the W.I.T.C.H. reboot novel will be released in October in Italy and France. The first volume will be 100 pages. In Italy, the comic will be released by Giunti Publishing and in France by Unique Heritage Editions.
The author of the book is Alessandro Ferrari, who wrote the script for the original comics #65, 71, 74, 77, 82, 92, 95, 95, 103, 108, 115, 122, 126, 128, 130, and 135 (issues 5-11 arcs).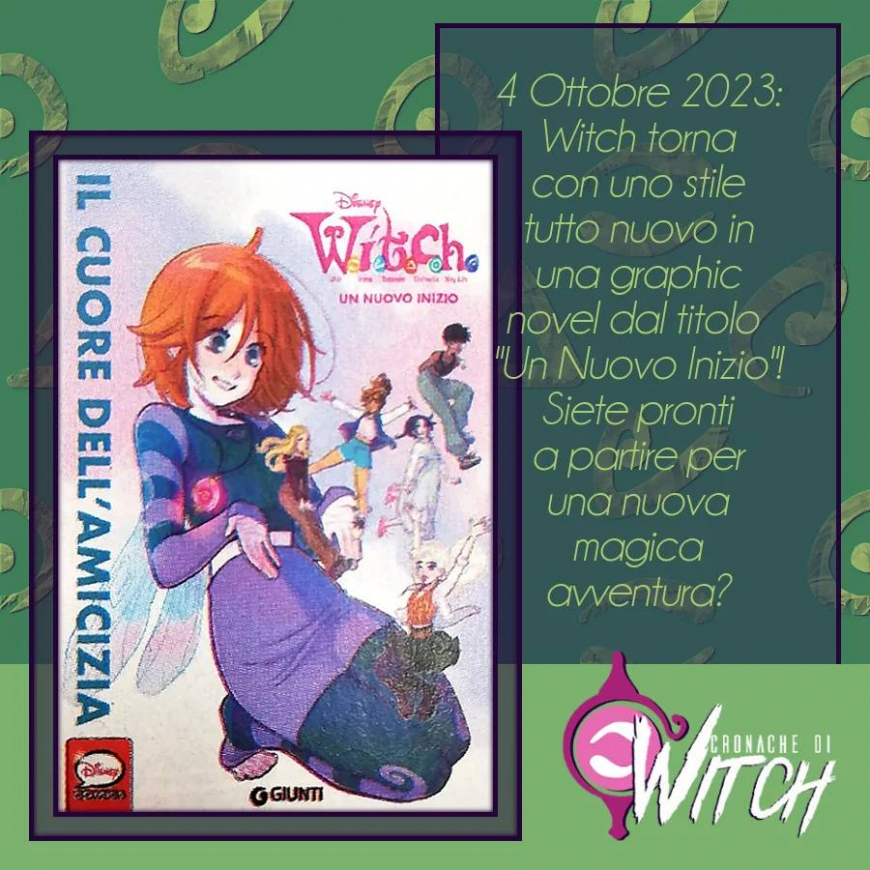 To be updated! Stay tuned for more info!
Facebook