Watch now new Rainbow High animated series episode 10 about Rainbow High Cheer collection. Ms. Wright has a special challenge for our favorite Rainbow High freshman... to design new uniforms for the Rainbow High Cheerleading Squad! Will they rise to the challenge or flop under the pressure?!
In new episode we can see Karma, knew that Skylers dad is a birdwatcher, also Karma and Stella are confirmed to be in the Rainbow High cheer squad. And also we can see how much Amaya likes River, and he complimented her hair.
Some pictures from the new episode including Rainbow High Cheer designs.
Judging by the design of the dresses themselves and the fonts in the lettering. The first is a reference to Barbie and the second to Monster High.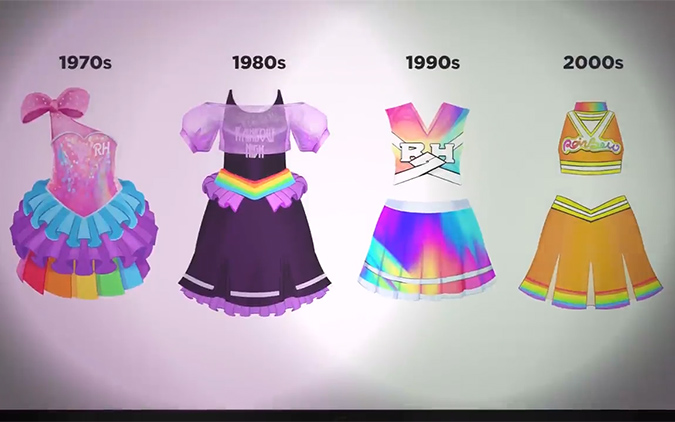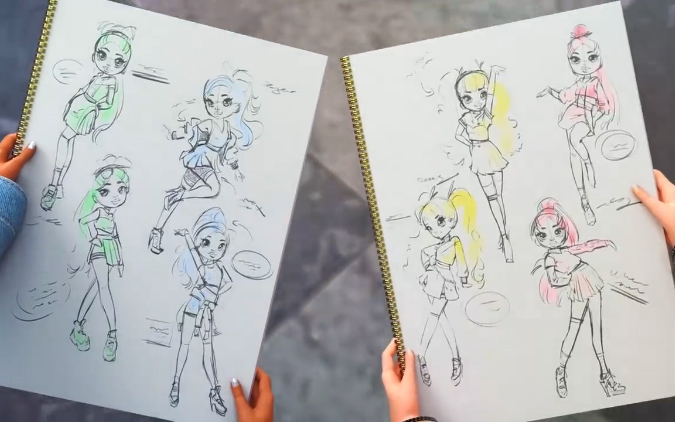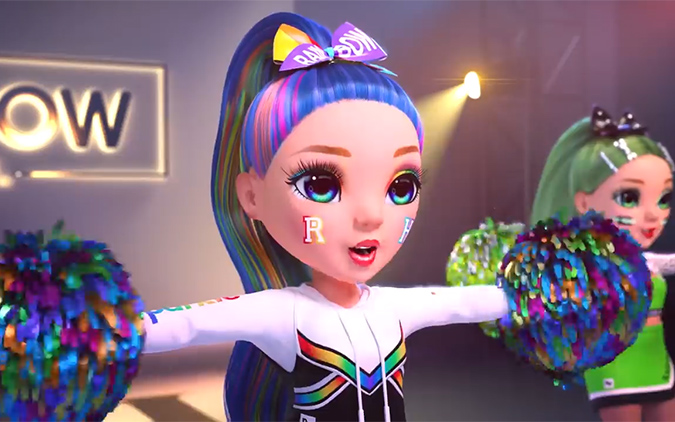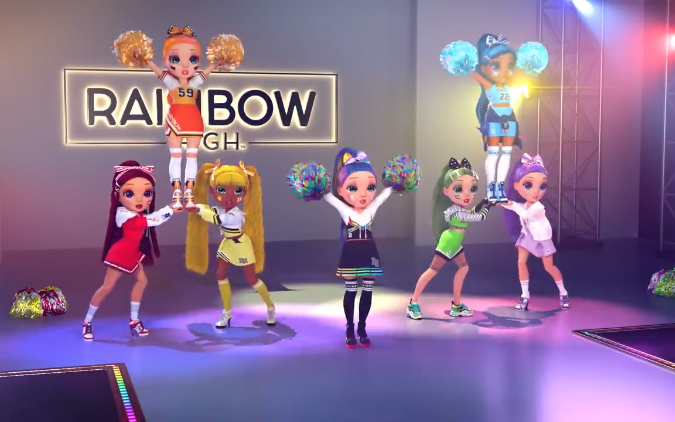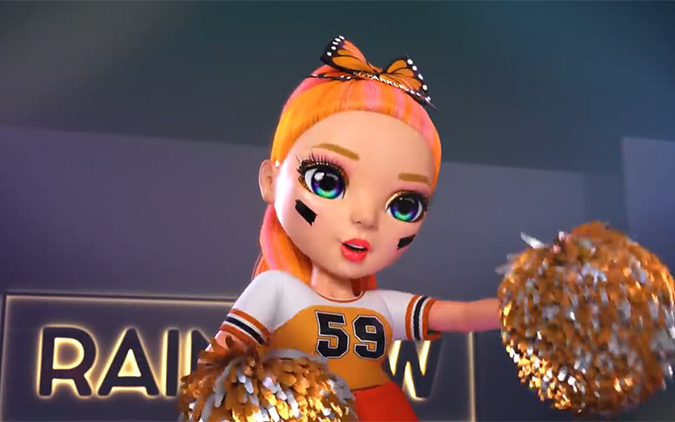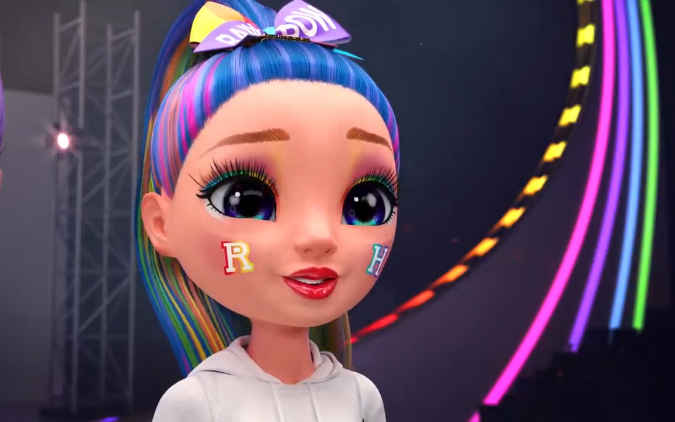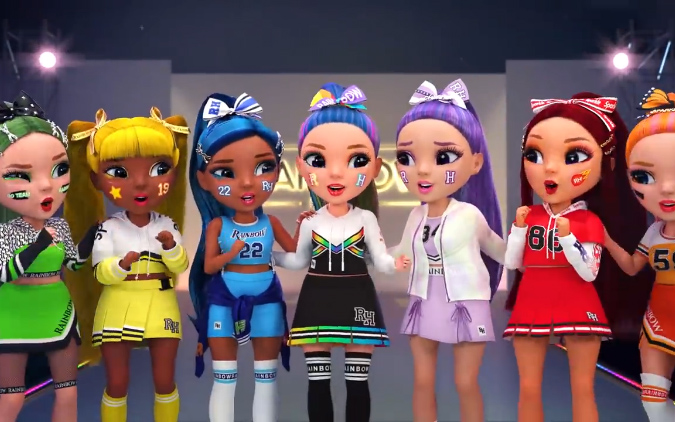 Facebook