Angel's Friends is a series of italian comics created by Simona Ferri and published by Play Press from March 2007 to January 2008. In 2009 became an animated series.
If you haven't seen Angel's Friends animated series yet, and you love "Magical girl" cartoons and good love story too, than you should watch it.
In this post we collected for you beautiful and interesting concept arts for Angel's Friends from Igor Chimisso.


This piece is the most interesting one. It turns out that Kabiria and Kabale were loosly based on Rihanna and Angelina Jolie. And this is not our guess, these are the words of the artist himself.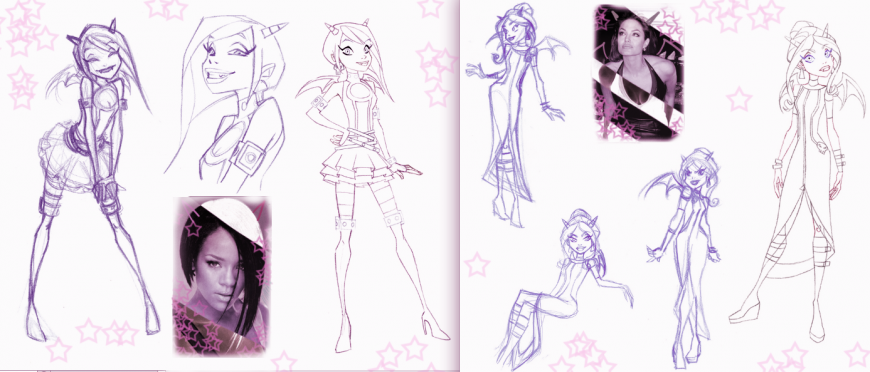 Facebook