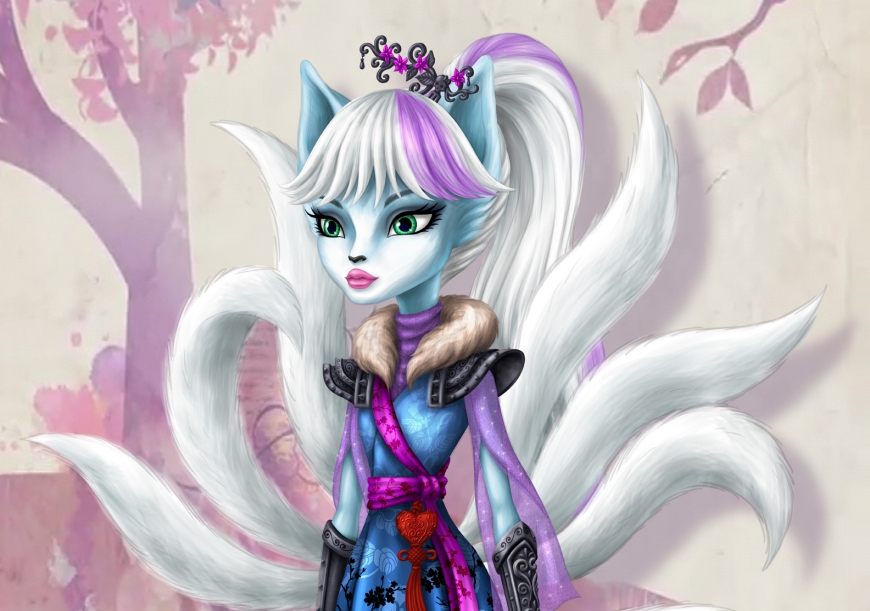 Maybe you remember (announced but canceled) the crossover between Monster High and Ever After High called "The Lost Movie". The future of this project is under big question, at the moment the project is closed. Little hope that the Mattel still want to put it in production always remains, but it is very small.
The character designer Casey Sanborn published examples of his works for the cartoon "The Lost Movie" including the concept art of a new heroine named Euna.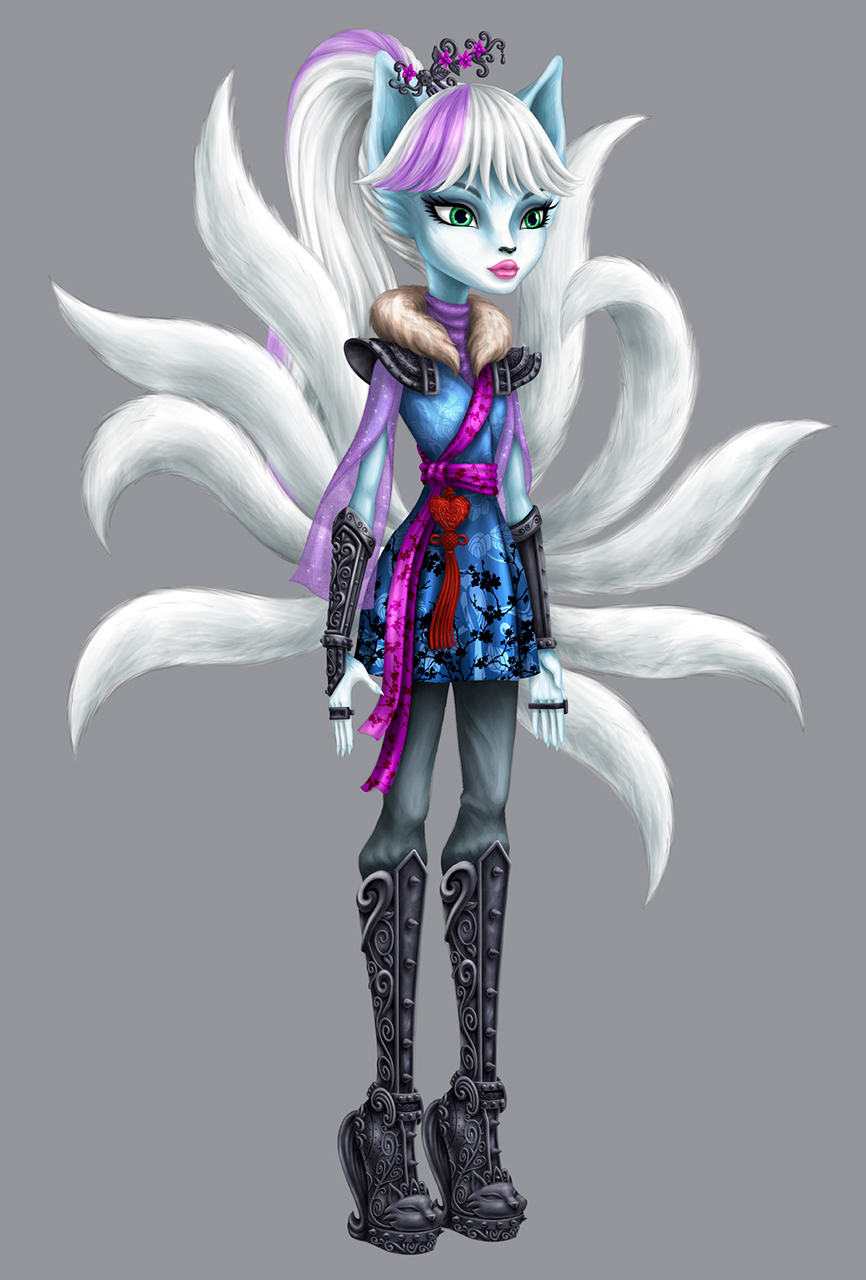 As you can see, Euna is a 9-tailed fox. (Fox! Never in the world of Monster High we saw foxes). Since most viewers are familiar with Japanese animation, at first glance it may seem to many that this is kitsune or the daughter of a nine-tailed fox demon. Nine-tailed demon-fox is a character in Japanese mythology, and it inspired the authors of many works. But surprise-surprise! Euna is not kitsune. According to the designer, she is the daughter of Kumiho. Kumiho is a creature from Korean mythology, representing a werewolf woman, capable of turning into a fox with nine tails. In fact, Kumiho and Kitsune certainly represent the same creature, but still they have differences.


In the design of the Euna's dress you can see the details of her roots, beautiful oriental patterns with birds and cherry blossoms.
She has very beautiful boots, in which combines details of armor, gothic patterns and details pointing to the animal origin of Euna - a muzzle and a heel in the form of a tail.



We are also very sad from the thought that we could not only see such a character in the Monster High cartoon, but maybe even get it in the form of a doll (dream-dreams).But we most likely will not see and will not get it. On the other hand, it's great that we still saw concept arts of this character, and maybe they will inspire some of you for new fanarts.
Bonus - 3D models of Euna:

Facebook