Miraculous World Paris: The Tales of Shadybug and Claw Noire special was a great hit, and its logical extension will be six season of Miraculous Ladybug and Cat Noir animated series.

Miraculous Ladybug and Cat Noir season 6 synopsis:
Ladybug and Cat Noir must confront a new enemy - mysterious, dangerous, elusive, who at the same time is somewhere very close. Very close, but they don't even realize it. Marinette and Adrian have never been this close before either! But that doesn't mean that their daily lives are completely serene, because they have secrets from each other, and most importantly, they still don't know that they are Ladybug and Cat Noir.
In a new and exemplary green Paris, in the heart of a new and revolutionary school, our heroes are about to experience a school year full of emotions and revelations.

Miraculous Ladybug season 6 poster: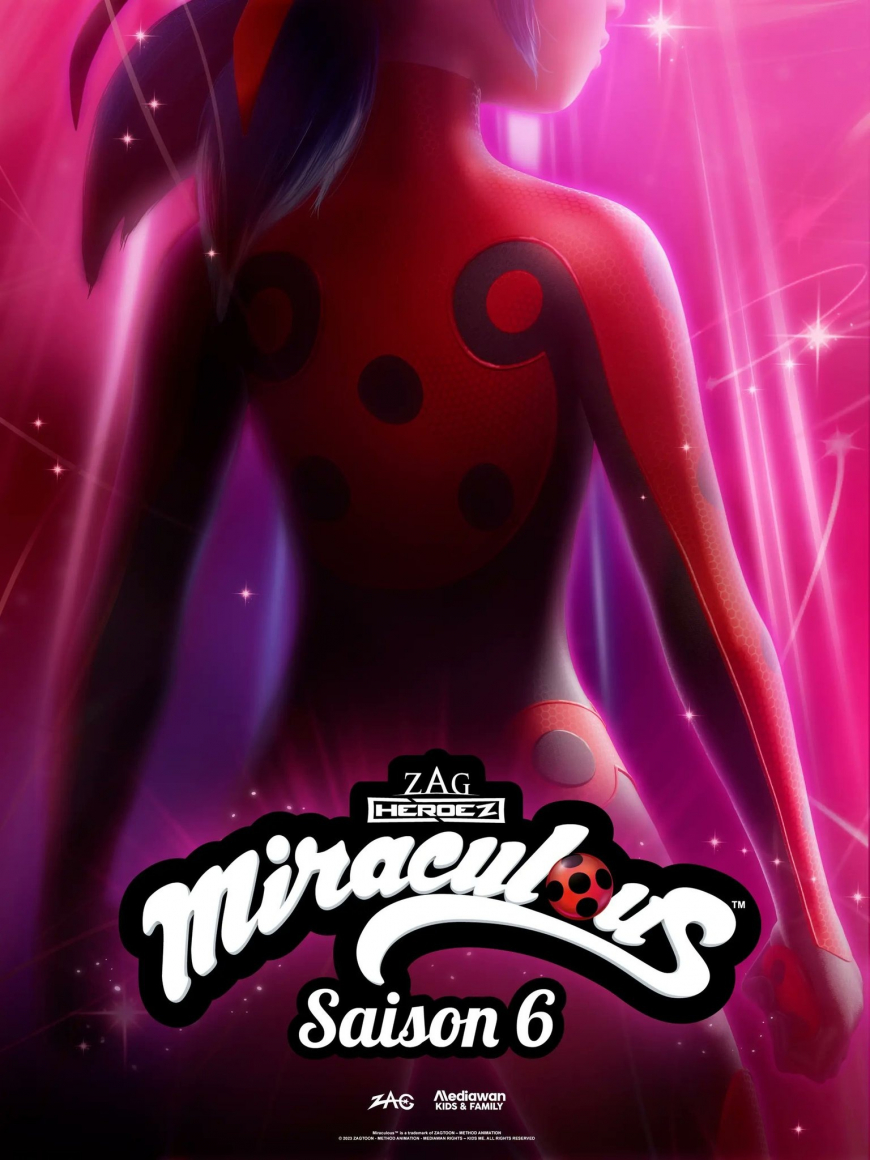 To be updated!
Facebook