Our Trollhunters are stronger than ever, but so are their enemies. The fight to save humankind wages on in Part 3 of Trollhunters, dropping May 25.


The trailer for Trollhunters S3 just dropped and internet is in exitment!


Toby and Claire getting their own armor…. look so cool and complex…yet the Daylight/Eclipse armor looks cheap compared to them. XD

I WAS HALF RIGHT. THEY'RE GONNA GET MERLIN TO HELP THEM AND HE MAKES THEM ARMOR I KNEW I T

MORGANA IS TOBY'S MOTHER CONFIRM!??!?!1111188!8!1?1??

Ok, Merlin is hot.

I'm really happy about trollhunters's trailer but… Where's Strickler? I need to see him and I need to know that's okay and that he will be in this season more than season 2, I mean I think that he will be a sort of guide or help for Jim, like Nomura.



Here's the official synopsis:

In DreamWorks Trollhunters Part 3, the fate of troll and human civilizations hang in the balance. The Trollhunters are racing to stop Gunmar and the now resurrected Morgana from bringing about the Eternal Night and shrouding the world in darkness forever. To defeat them, the team must seek the help of the legendary wizard Merlin to unlock his ancient magic and unleash a powerful weapon that will alter the course of their lives forever.

Sadly, Season 3 will be the final season of Trollhunters, but the story of Arcadia won't end there. In additition to Trollhunters Part 3, Dreamworks Animation and Netflix also confirmed that they will be releasing other stories in the Trollhunters universe.

3 Below is the second installment of the Tale of Arcadia Trilogy, which is apparently what we're calling this shared fictional universe. It will premiere in late 2018 and feature two royal teenage aliens and their bodyguard who flee a surprise takeover of their home planet by an evil dictator and crash land in Arcadia.

And here is poster for season (part) 3: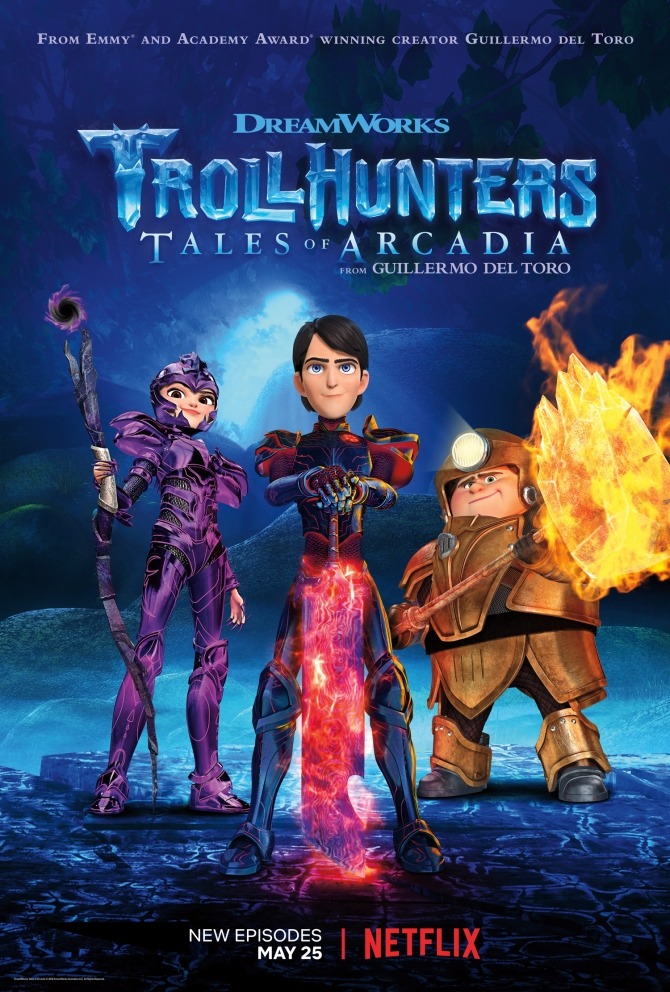 Facebook