Studio ZAG took part in the international exhibition Vegas Licensing show 2018. On which, among other things, she introduced the visitors to the new products on the animated series "Miraculous: Tales of Ladybug & Cat Noir", which will be released in the near future.
On the photo from the exhibition we can see new figures with characters, various sweets, chocolate eggs (not yet a kinder surprise) ...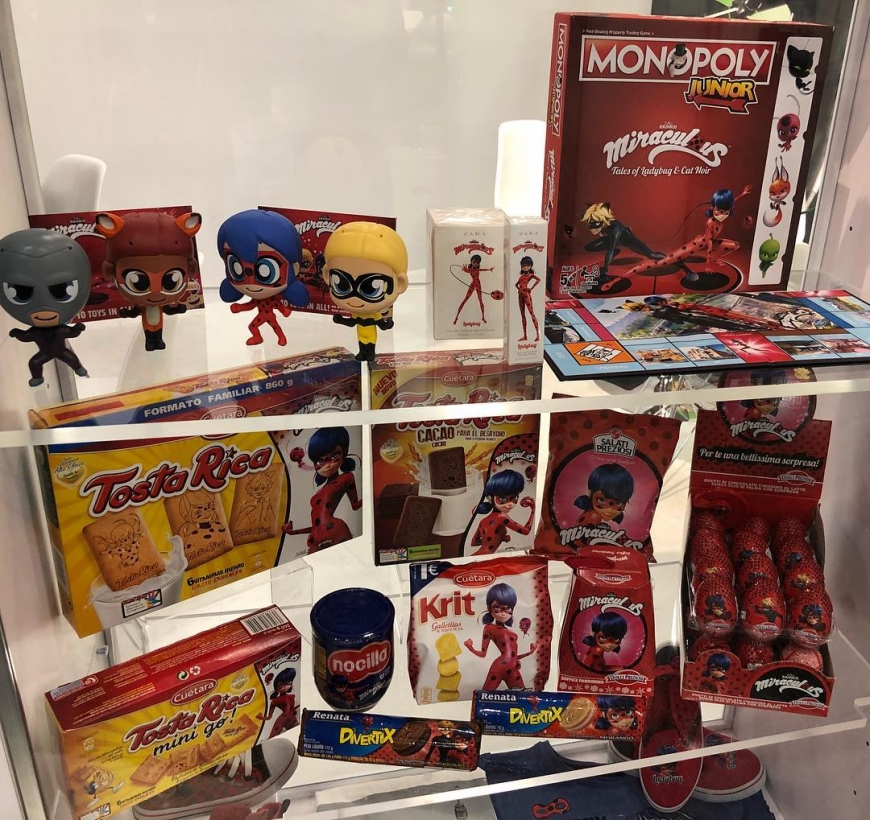 And also the Monopoly with Lady Bug and Cat Noir!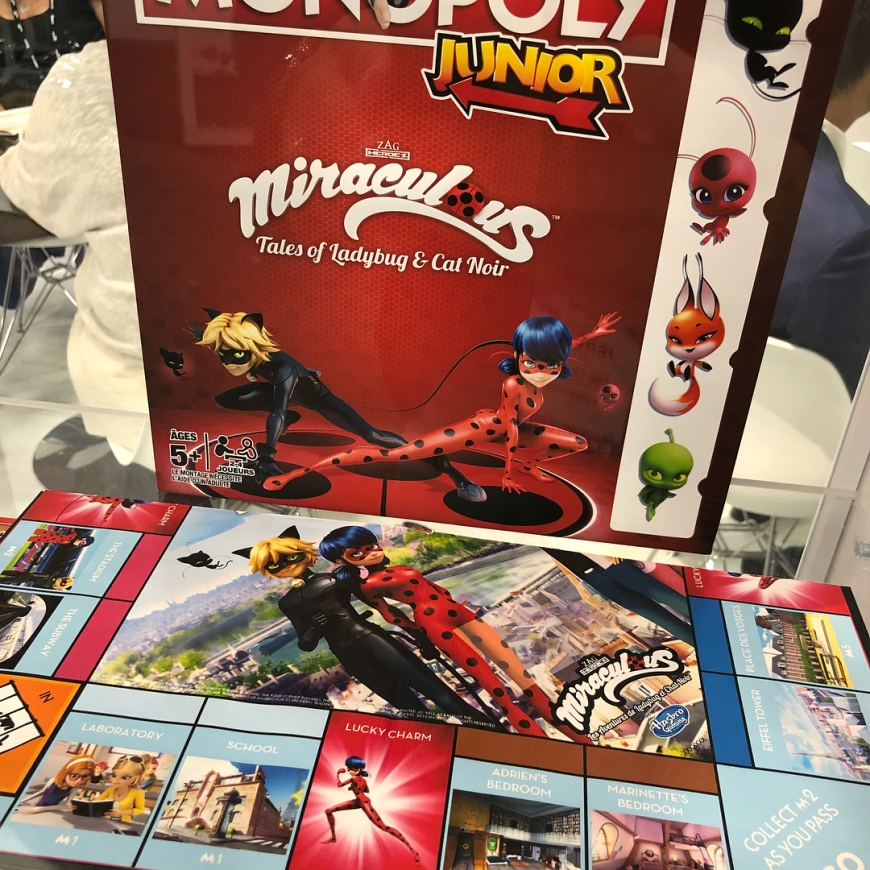 At the same event, poped up new posters with Miraculous Ladybug, Cat Noir, Rena Rouge, Carapace and Queen B: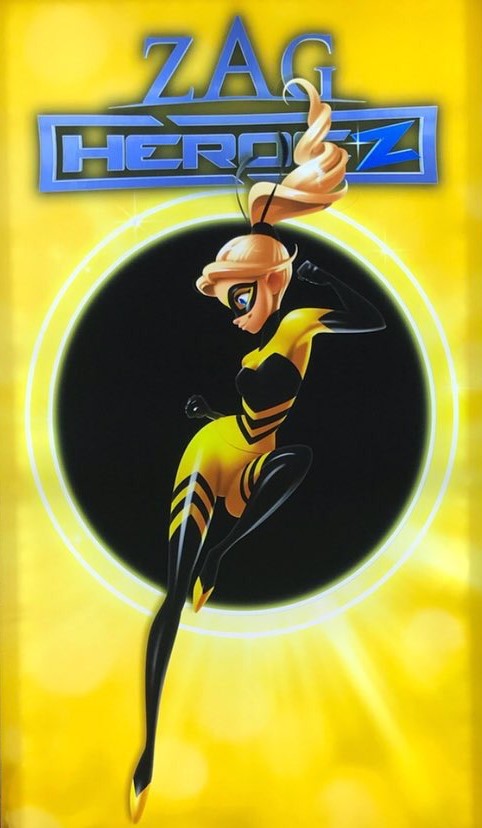 And poster with kwamis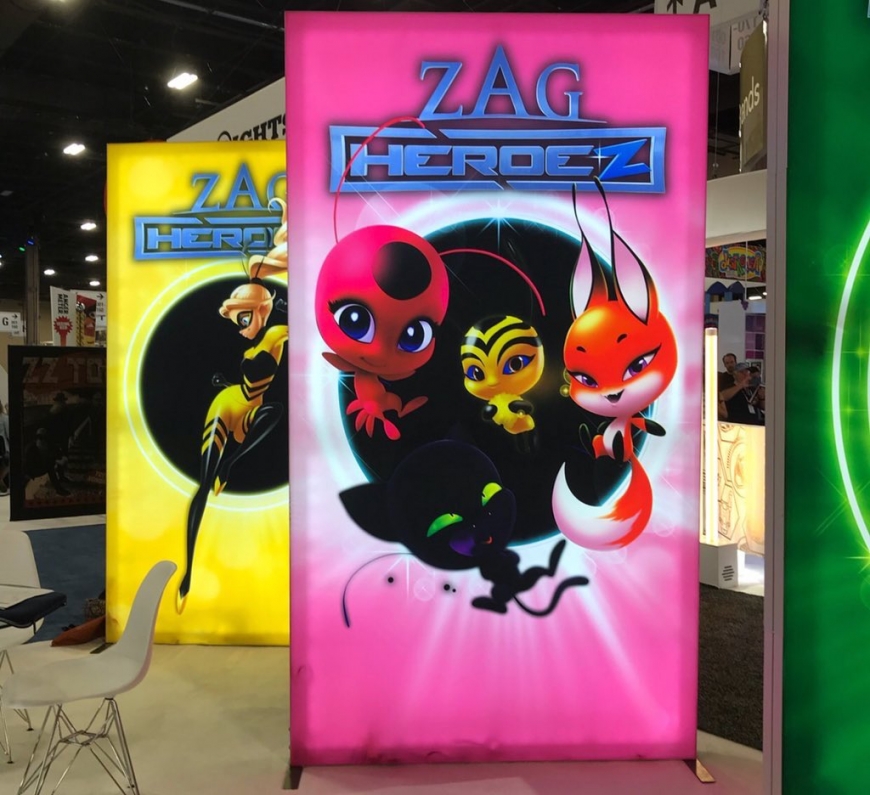 and the characters of other studio projects, including the super-expected Pixie Girl.



Another interesting news of the last days is the unexpectedly popped concept art for the new locations of the 3 season Miraculous Ladybug: restaurants in the Eiffel Tower and a mysterious new house that looks very mysterious and abandoned.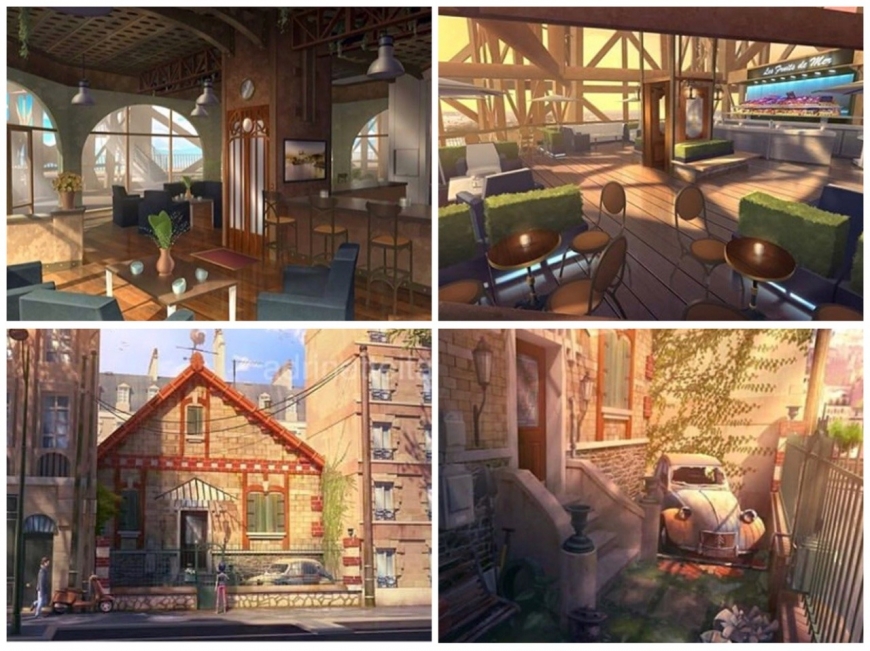 Facebook