HUGE SPOILER ALERT!


Only for those who aren't afraid of spoilers.



Pictures of illustrations for Frozen 2 books appeared online and they have spoilers, with one really HUGE!


However, this is not yet official information, but only assumptions based on pictures and inscriptions.



So here they are new images - illustrations from Disney Frozen 2 movie.





Iduna's shawl has simbols of nature spirits. And welcome new Frozen 2 character - Honeymaren.





While Honeymaren showed Elsa the spirits of nature represented in the shawl. In addition to water, fire, air and earth, there was a fifth element, the bridge, which connected the magic of nature with human beings.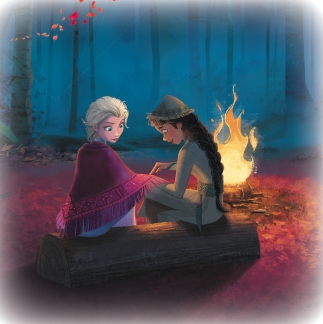 Anna and Mattias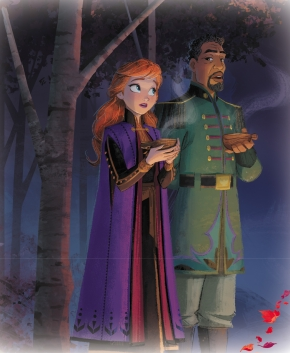 Anna chatted with Mattias, whose father had taught him once that the right decisions are not always the easiest -When you think you've found your way - Mattias added - life throws you on a new path
And it seems that it says that Elsa uses her wind power, not Anna.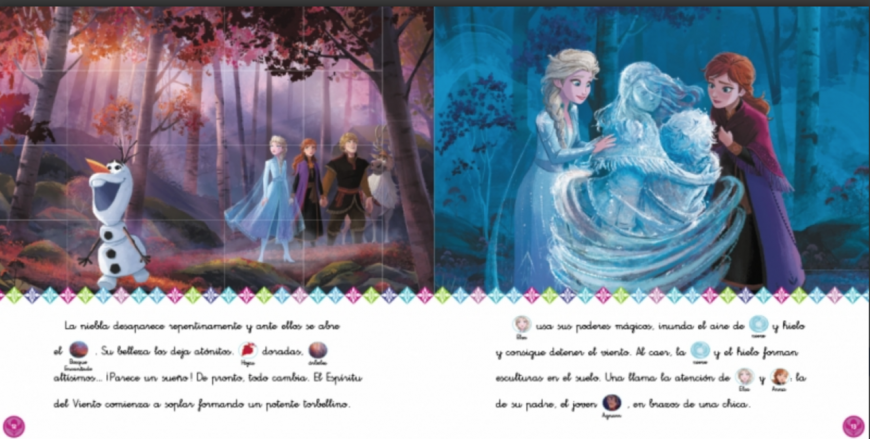 Elsa and Anna saw sculpture of young Adgarr and girl in shawl from the people of Northulda.
The girl wears the shawl.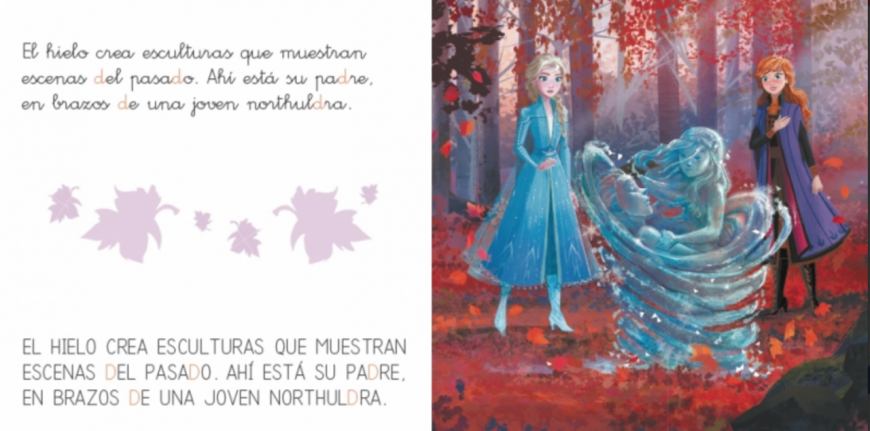 Elsa and Anna's parents' wrecked ship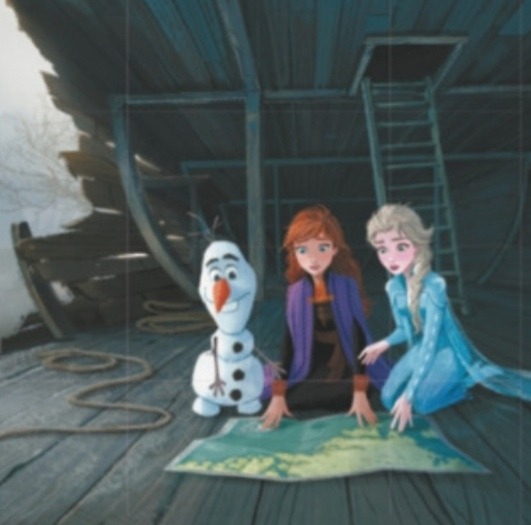 New Frozen 2 characters from Northulda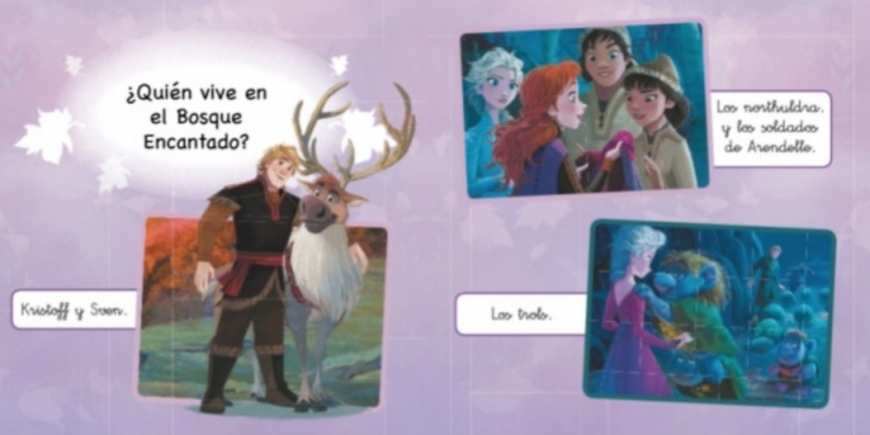 Kids Elsa and Anna listening to the Iduna's story about the distant lands of the north.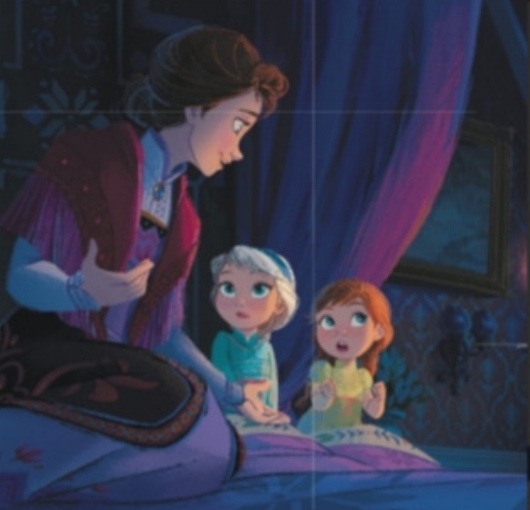 Queen Iduna kissing girls goodnight. And very strange question. Are we just imagining it or is it written here "whose mother Queen Iduna is?"
Is she mother of only one - Elsa or Anna? Or the answer is simple - she is mother of Elsa and Anna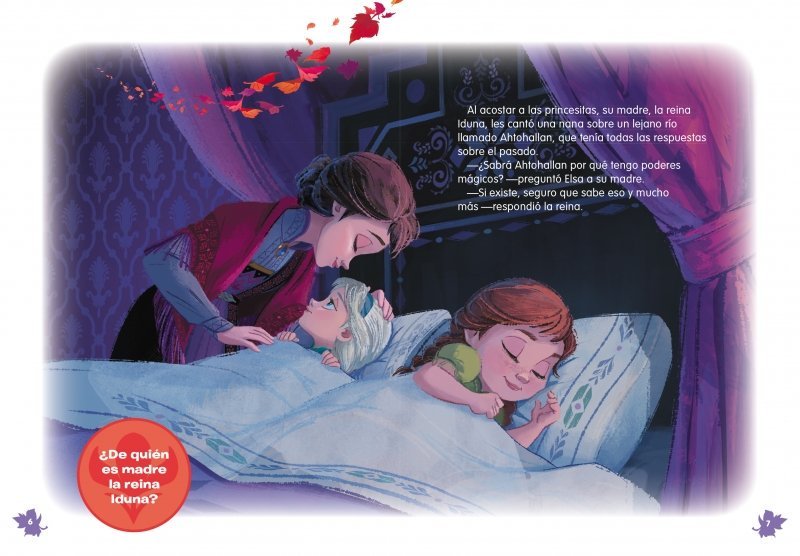 New animal friend from Frozen 2 movie - lizard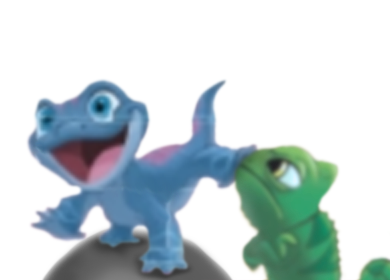 Here is full and translated text that was found in Frozen 2 books.
Elsa, Anna and friends arrive at the wall of fog that surrounds the enchanted. Only when Elsa and Anna grab each others hand, the fog disappears.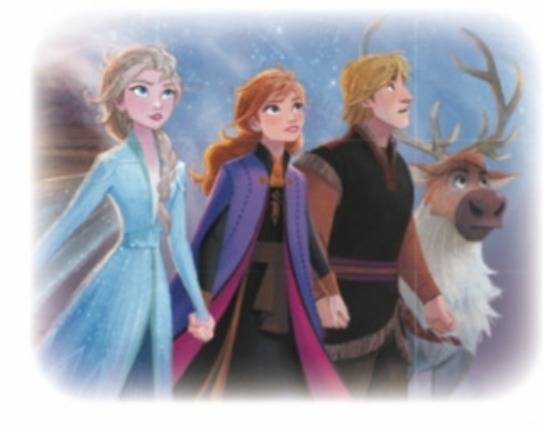 A group of people appears, they're Northuldra and Arendelle soldiers, Anna thinks she recognizes Lieutenant Mattias.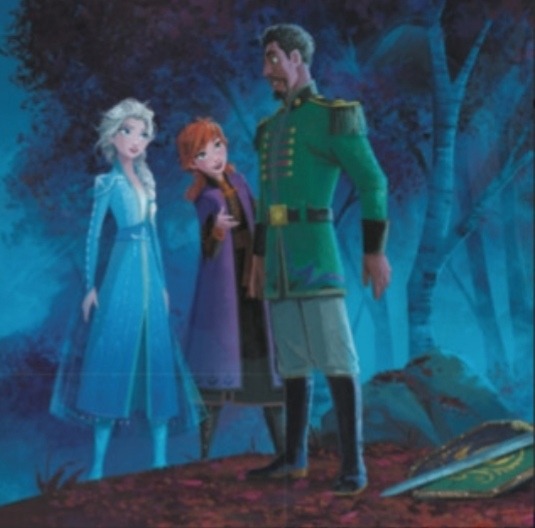 They discovered that their parents were searching for a place named Ahtohallan, Elsa take the drastic decision of going by herself.

When Elsa and Anna were kids, their parents told them about an enchanted forest plunged in Fog.
Elsa and Anna still remember the stories their parents used to tell them about the northern lands.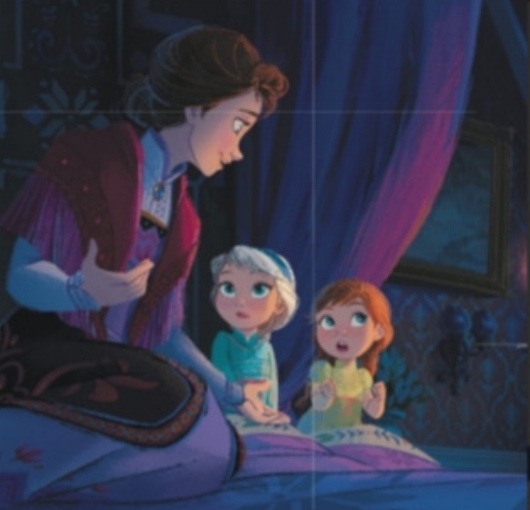 Following the voice, Elsa takes Anna and Olaf to a wrecked ship. It's their parents ship! And there's a map there.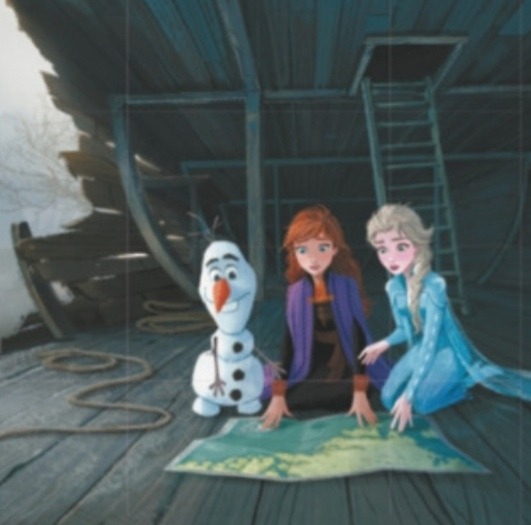 Who lives in the enchanted forest? Kristoff and Sven, the Northuldeas and the Arendelle soldiers, the trolls.
The ice creates sculptures that show a scene from the past. There's their father in arms of a young northuldra.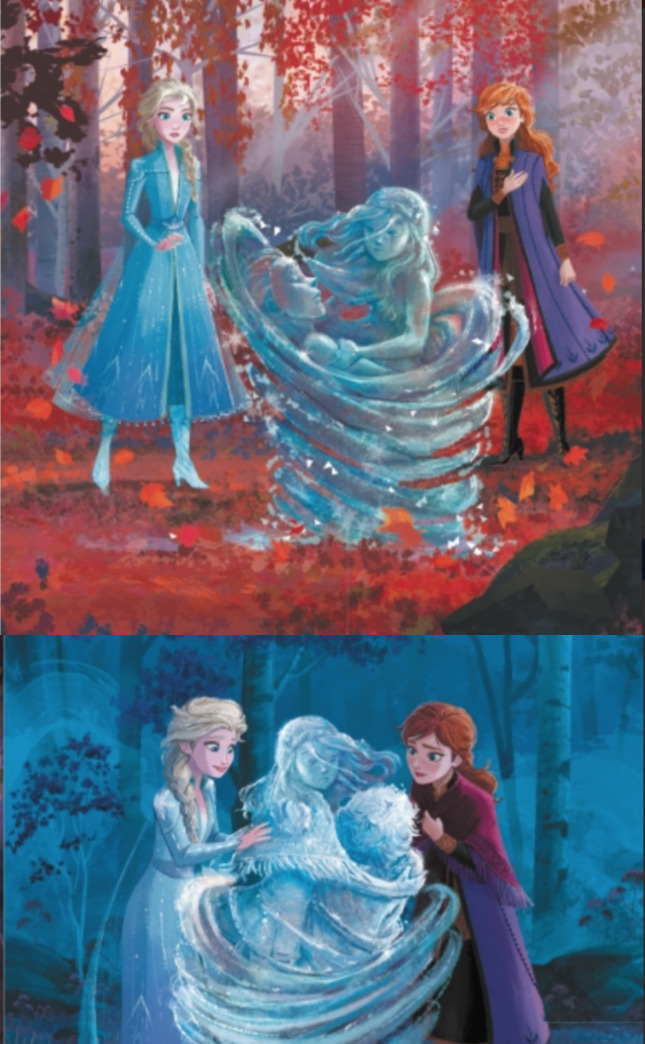 The fog suddenly disappears and before them the enchanted forest opens up. Their beauty astonishes them, Golden leaves, tall trees... it looks like a dream! Suddenly, everything changes. The Wind Spirit starts to blow forming a strong whirlwind.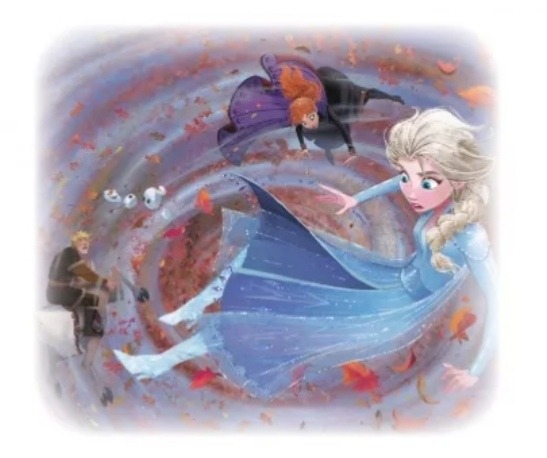 Elsa uses her magic powers, she fills the air with ice and snow and manages to stop the wind. When they fall, the ice and snow form sculptures on the ground. One is particularly interesting for Elsa and Anna, the one of their father, the young Agnarr, in the arms of a girl.

So Elsa and Anna foun a wrecked ship of their parents...and a map as a clue where they wanted to go. This place is called Ahtohallan, where Elsa desided to go by herself.
Facebook