In 2020 Disney celebrating Cinderella's movie 70th anniversary. In honor of this event new Cinderella Limited Edition dolls will be released.
And now we know release date for both Cinderella 2020 wedding set and Cinderella in peasant dress Limited Edition dolls.
New Cinderella 70th anniversary dolls will be released on February 15th. As for "peasant" doll, she will be released in limited edition of the 5200. Dsiney Store price $129.99.


Get Cinderella Rags 70th Anniversary Limited edition Doll on Shopdisney or

Ebay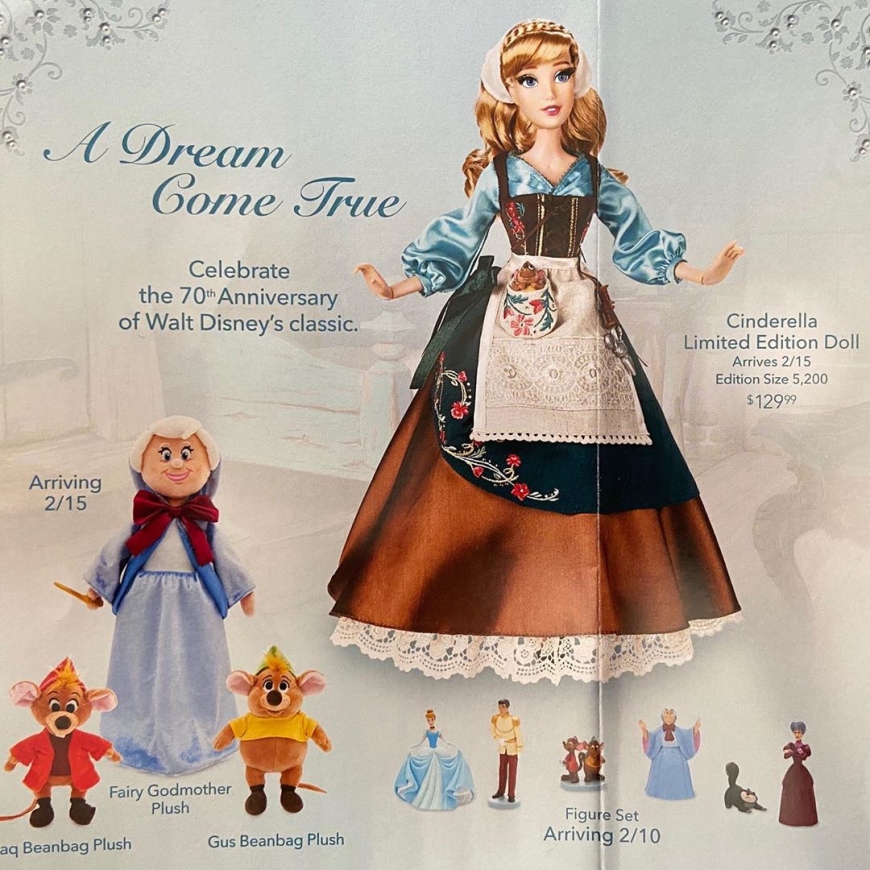 Get Disney Cinderella Prince Charming Platinum Limited Edition Wedding Doll Set on shopdisney or

Ebay



New plush toys of fairy God Mother, Jaq and Gus will also be released on February 15th.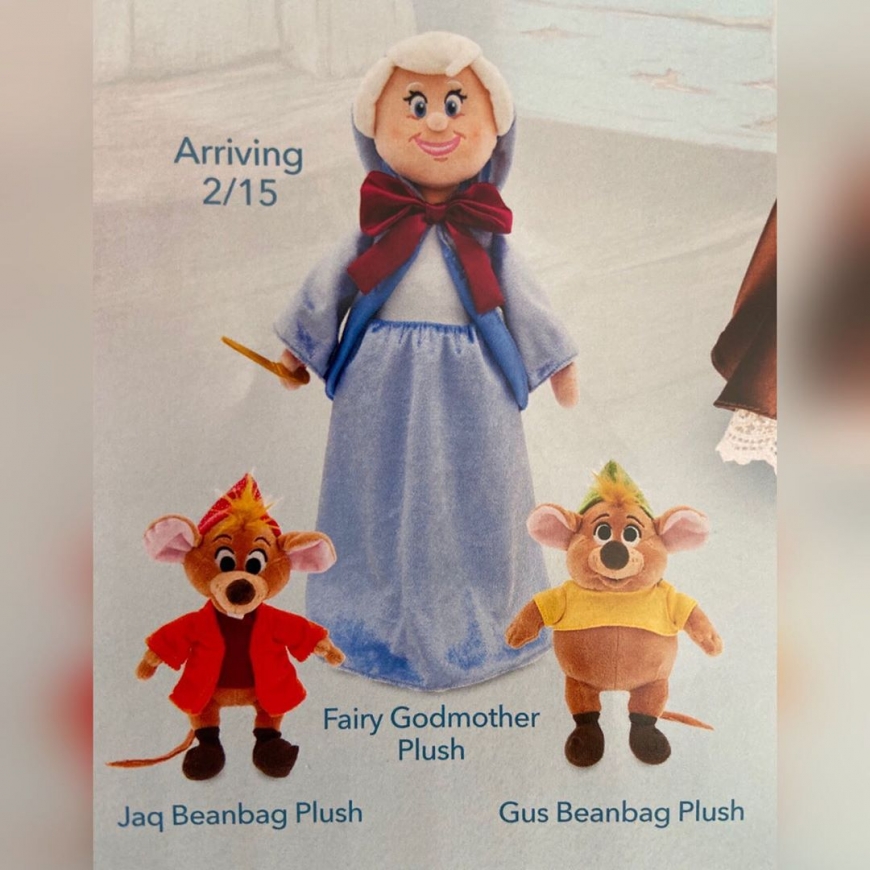 Facebook