MGA has a very special release this fall. We will see first LOL OMG Boy doll! He will be the part of new LOL OMG 2-Pack with Boy toy.
Two pack will include Rocker Boi (Rocker's big brother) and Punk Grrrl (Punk Boi's big sister). Dolls has elaborate clothing and comes with two little records that trigger music. There are 50 surprises to collect. Dolls are finally available for preorder.



LOL OMG Remix Rocker Boi and Punk Grrrl 2 Pack promo images




UNBOX 2 FASHION DOLLS with L.O.L. Surprise! O.M.G. Remix 2 Pack featuring Rocker Boi and Punk Grrl, each with rockin' features, styled hair and articulated for tons of poses!
FIRST EVER BOY FASHION DOLL: Meet Rocker Boi. He's the big brother to fan favorite character, Rocker. He's got long, rock star hair, distressed denim jacket and Flying V Guitar.
ROCK OUT WITH PUNK GRRRL: Punk Grrrl is the sister to fan favorite character, Punk Boi. She has a gorgeous faux hawk, rebellious mixed materials fashion and a guitar, so she's ready to rock it out.
SPIN RECORDS TO PLAY MUSIC: Includes 2 full-size records that you can spin to really play music on the package. Play each record on its own, then flip them over to Side BB (and flip the switch) to play their rockin' duet.
UNBOX SONG LYRICS: Includes a magazine with all the song lyrics for Punk Grrrl, Rocker Boi and their duet.
INCLUDES: 2 fashion dolls, 2 fashion looks, 2 pairs of shoes, 2 guitar accessories, fashion accessories, hat box, hair brush, 2 doll stands, 2 records, lyric magazine and record player package that plays music.


LOL OMG Rocker Boi and Punk Grrrl will belong to the music series with 80's BB, Line Dancer, Kitty Queen and Honey Bun sisters.

Pictures of the doll set unboxing. Both dolls comes already fully dressed.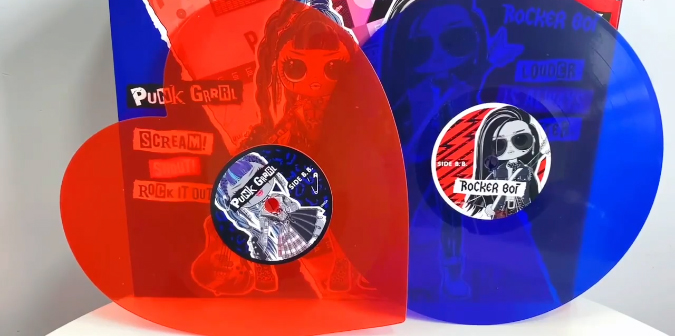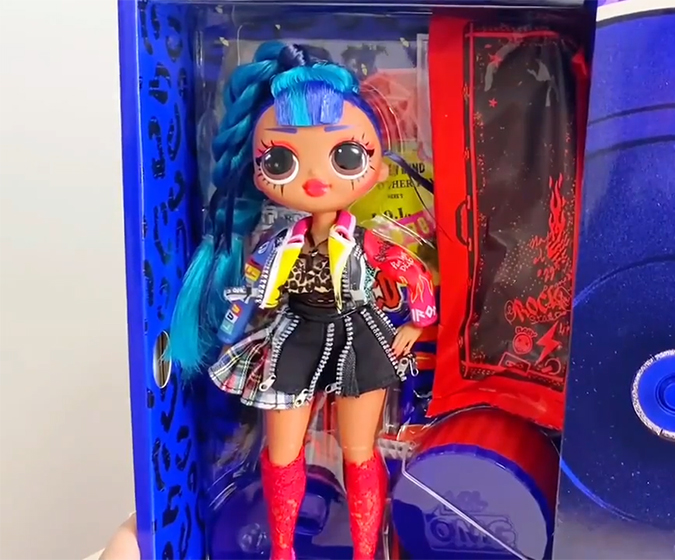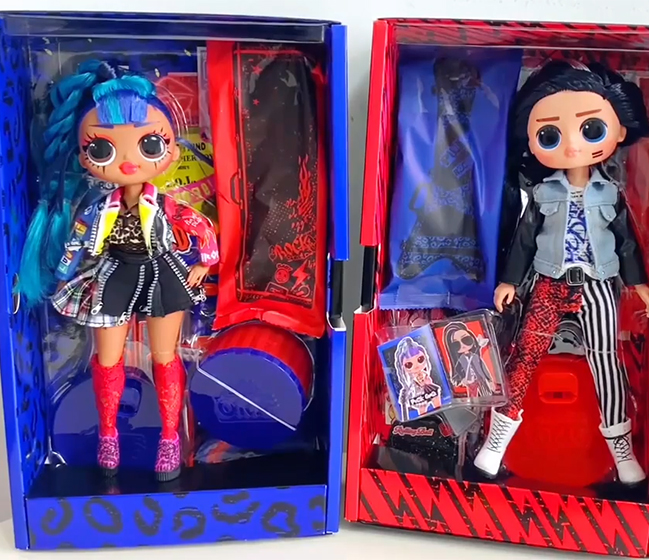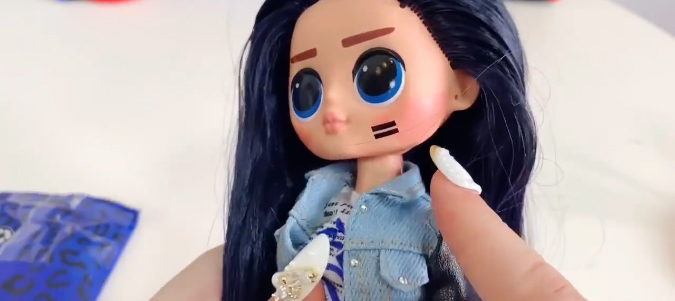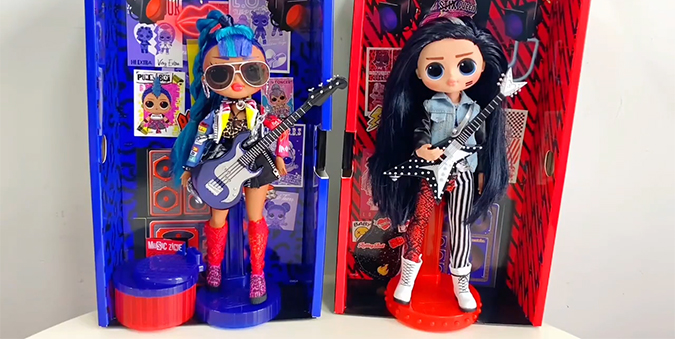 New in real life photos of LOL OMB - boy Rocker Boi. You can see the height in comparison with his sister from the set. Please note, the clothes on the boy in these photos are not from the set.


Release date: November 25, 2020
Price: 49.99$

Already released and newest LOL Surprise toys you can find here: https://amzn.to/2z4Nbj2
Subscribe if you want to be informed when LOL Surprise OMG Remix 2-Pack with Boy and other new LOL OMG dolls will be released
Facebook