2021...what a year for doll collectors and fans of fashion dolls. This summer we are expecting a very interesting release of a brand new collection of dolls from the Far Out Toys company (makers of the of Love Diana collectibles, Crash Circuit, Playful Pandas and other toys) - Glo Up Girls fashion dolls.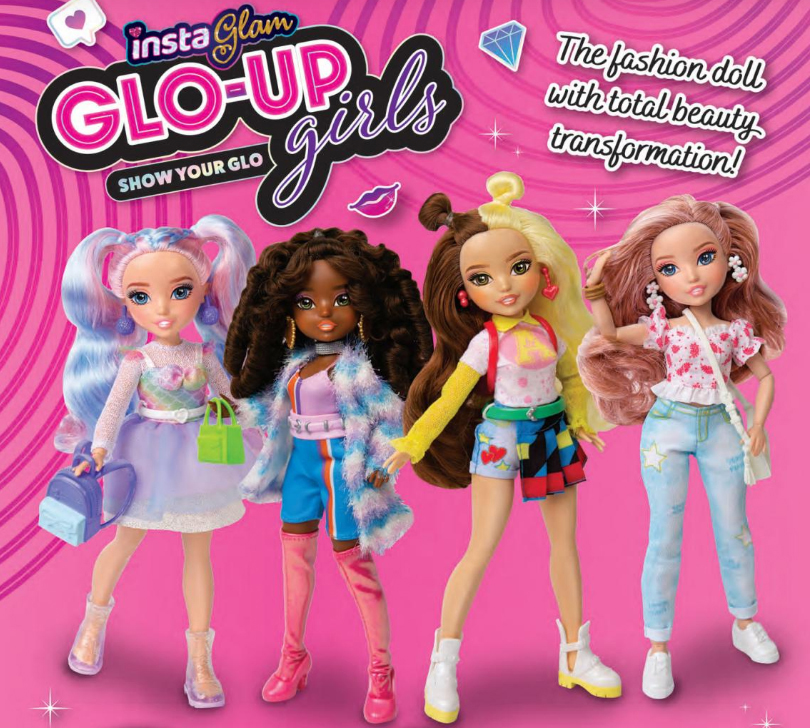 Glo Up Girls are now available for pre-order in UK!
Links for other countries coming soon.
Collectors from UK can get Sadie here: https://amzn.to/3iSkWaA
Collectors from UK can get Kenzie here: https://amzn.to/3zzfzUw
Collectors from UK can get Erin here: https://amzn.to/3f0nQca
Collectors from UK can get Tiffany here: https://amzn.to/3BHo2Xv
Sadie
Tiffany
Kenzie
Erin
Rose
[center]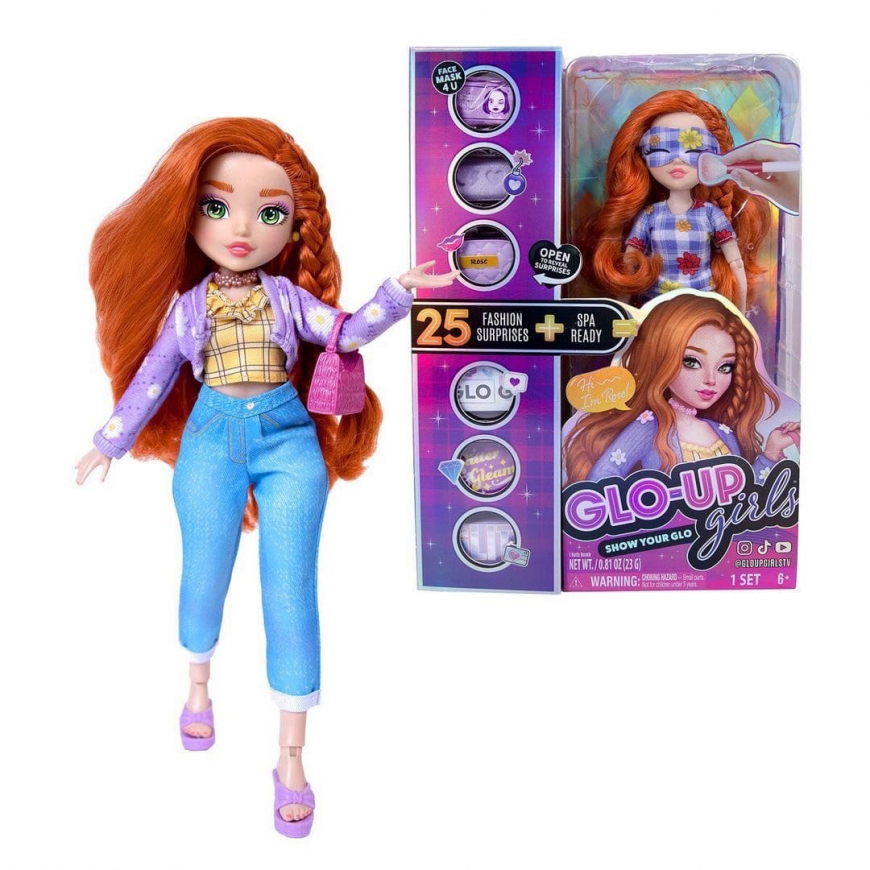 Alex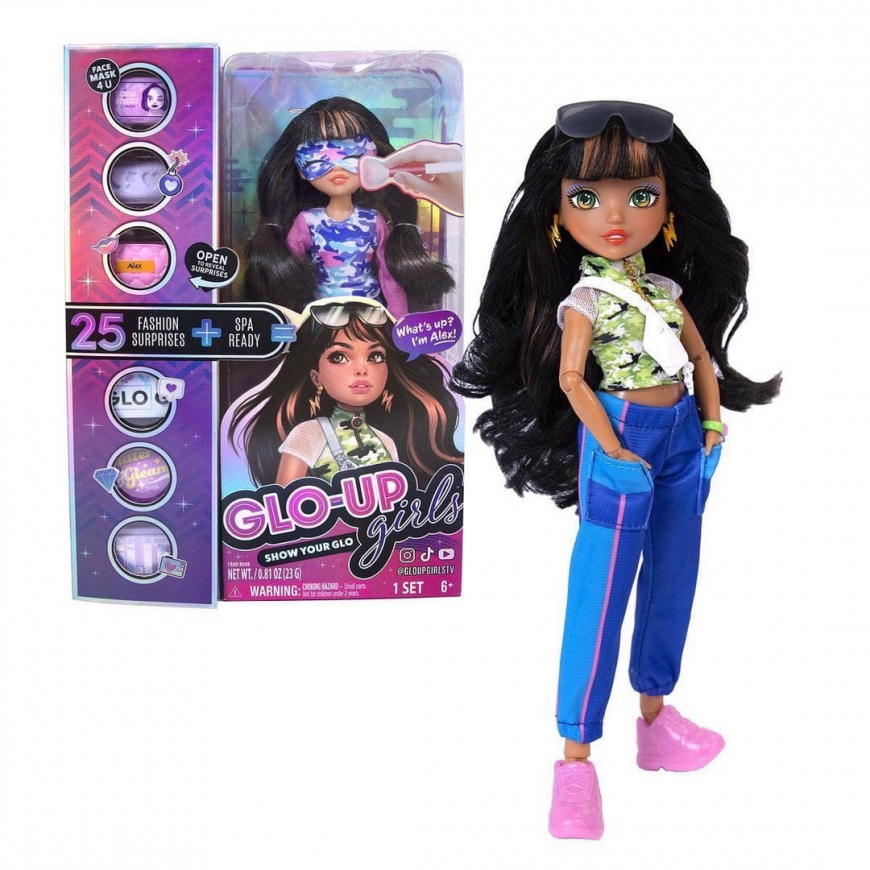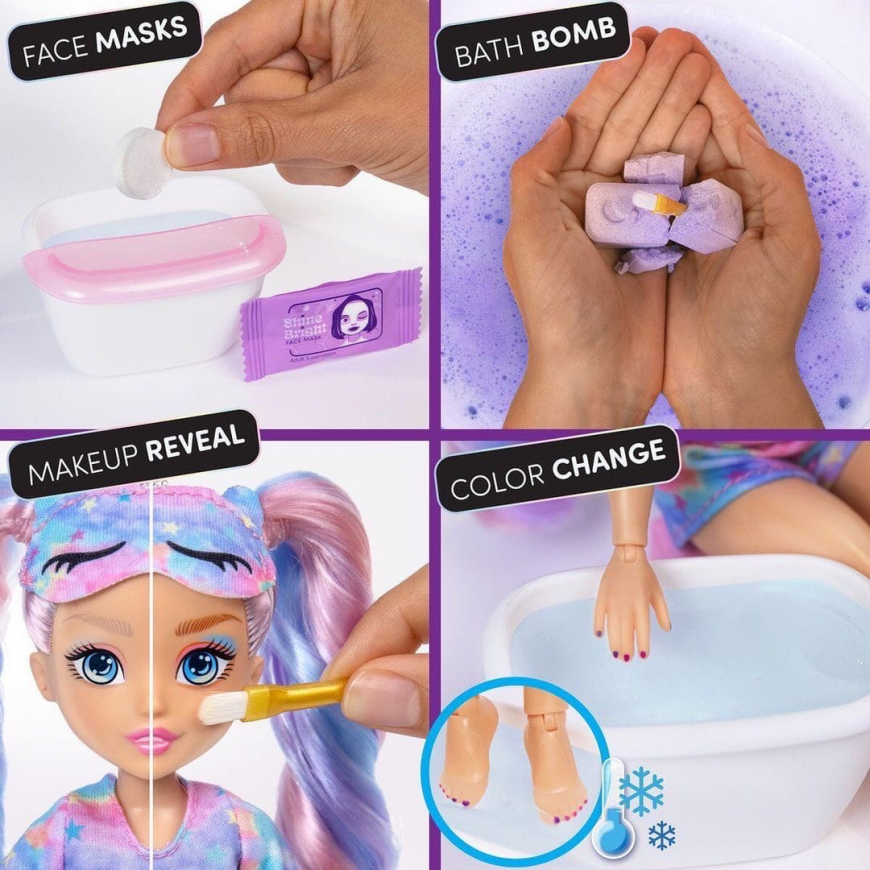 25+ surprises and a face mask for YOU with every doll!
Express yourself through self-care, spa play, manicures, and makeup, and discover surprise fashions, accessories, and magical transformations
Makeover your Glo-up Girls doll from pyjamas to the runway - while pampering yourself along the way
Your Glo-up Girls doll has a unique personality and style, plus awesome aspirations



Update: GLO-UP Girls sneak peek unboxing video


Packaging exceeded all expectations. Absolutely beautiful holographic details!

Based on the transformational 'glow up' social media trend, the Glo-Up Girls dolls invite you to give them a complete top-to-toe beauty transformation and come wearing pajamas and a sleep mask. You can completely immerse themselves in the beautification process. Step one is a bath bomb that dissolves to reveal makeup and a brush which can be applied to the dolls face to reveal her new look. Next, dip the dolls nails into cold water to take them from bare to manicured.

There are also 25 fashion surprises to unbox along the way, including clothes, shoes and hair accessories, which you can use to style dolls and complete their transformation. A real face mask is also included, so kids can
enjoy the glow up process for themselves.

The collection launches with four characters to collect.




Release date: July 2021

----------- old information below
Now we have a first look at the final versions of the dolls.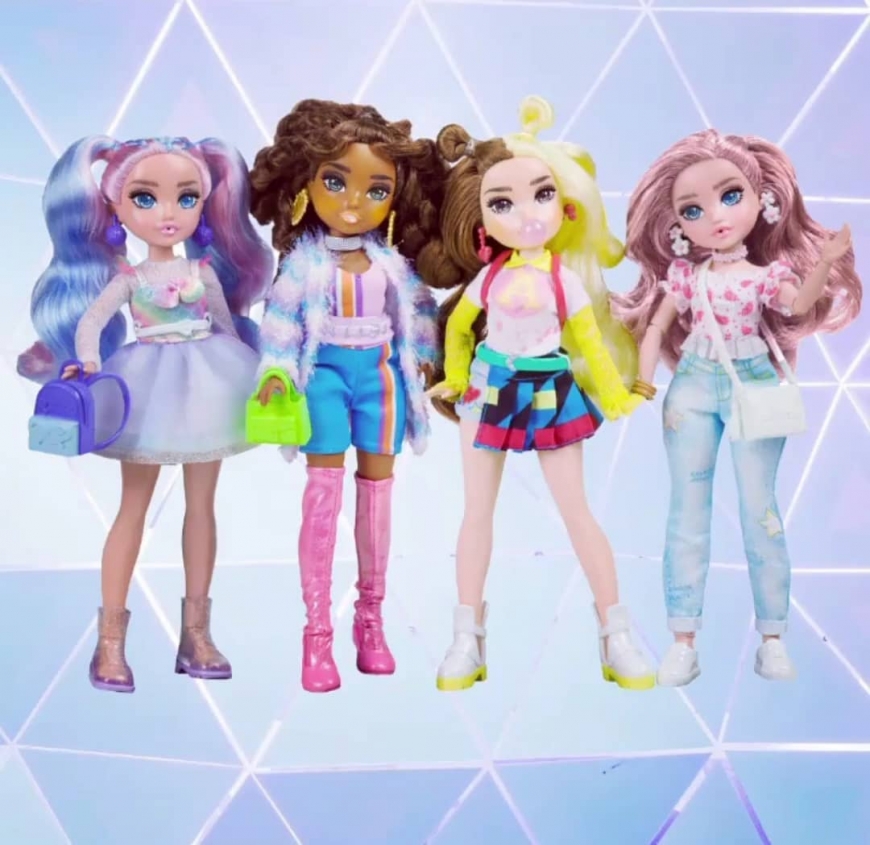 Glo-Up Kenzie doll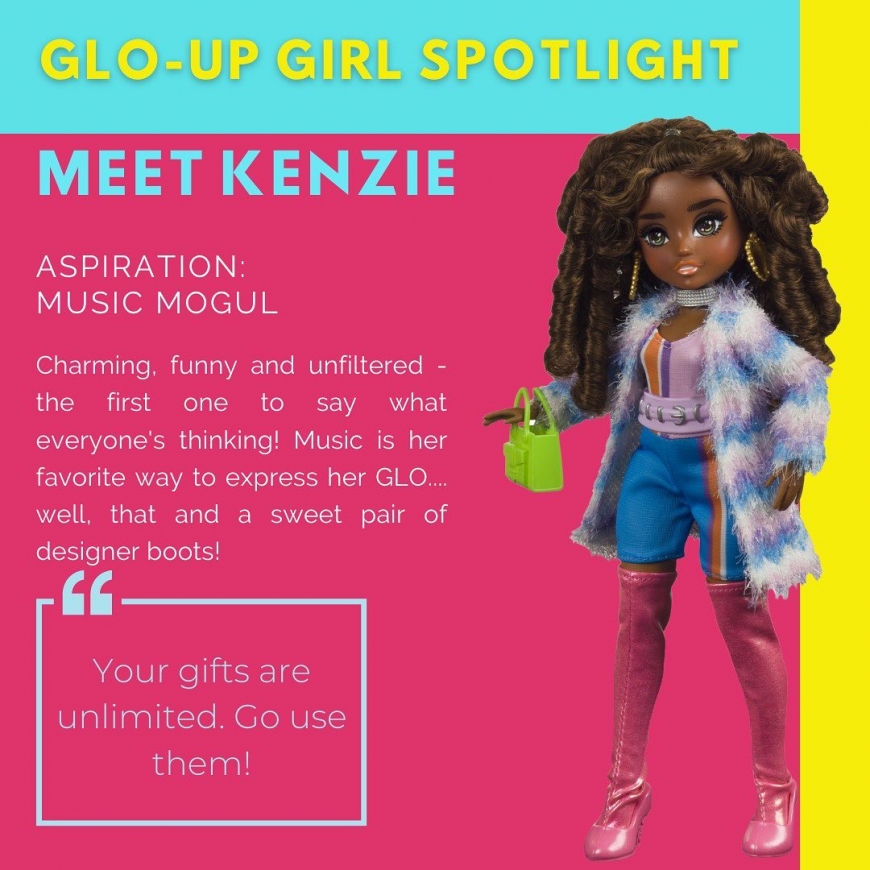 Glo-Up! Kenzie loves to show her GLO through her musical talent. She never misses an opportunity to sing for her friends, and has even released a couple of albums.

What you see below are prototype dolls. They had wigs. The final versions of the dolls will have rooted hair.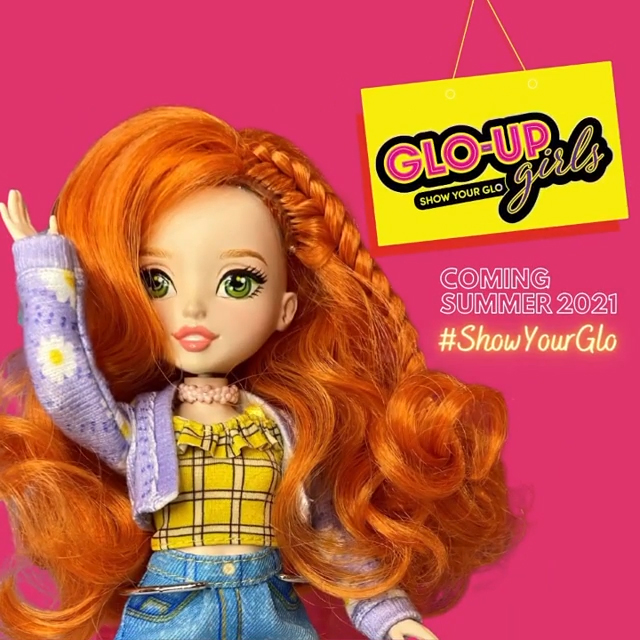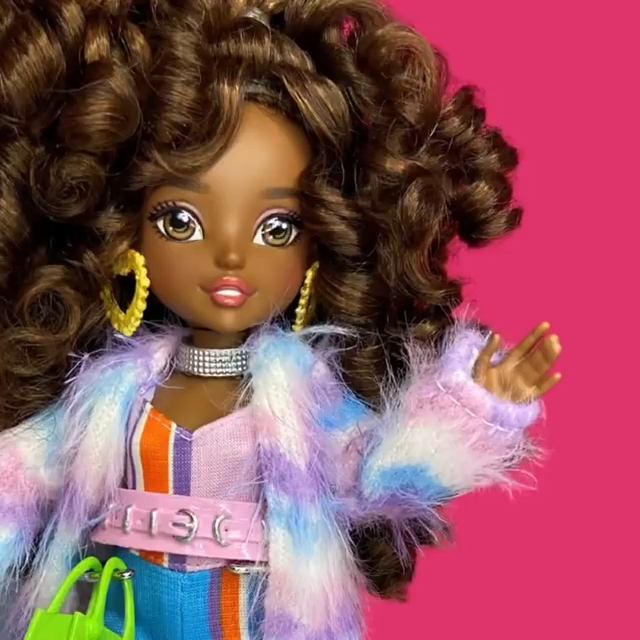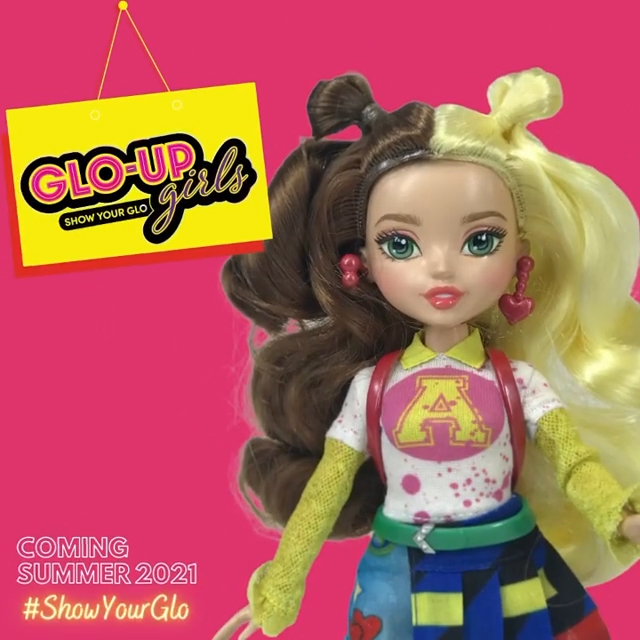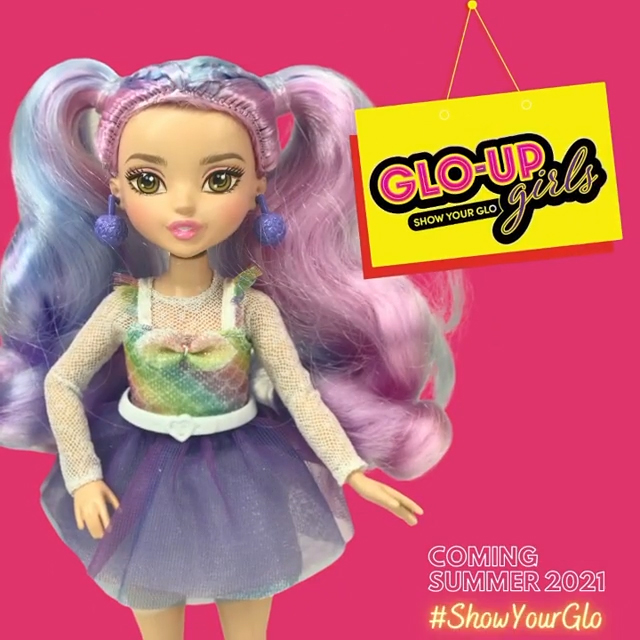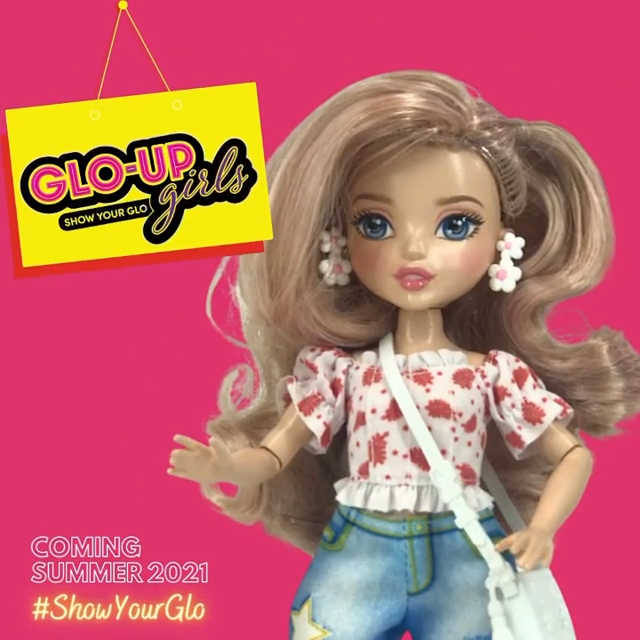 Read more: Concepr art of the Glo-Up Girls dolls.

More info coming soon.
Subscribe if you want to be informed when Glo-Up Girls dolls will be released
Facebook