In 2022 Monster High franchise will come to life and return to its fans with new collections of dolls, but before that, we have another very important release. Re-release of the the original Monster High dolls for collectors in 2021.
Update: Confirmation of the upcoming new Monster High Collectors dolls from Mattel Creations site:
Seems like we will get a new brand like Barbie Signature - the Monster High Collectors


The photo shows the original MH dolls, promo photos of new 2021 dolls are not yet available.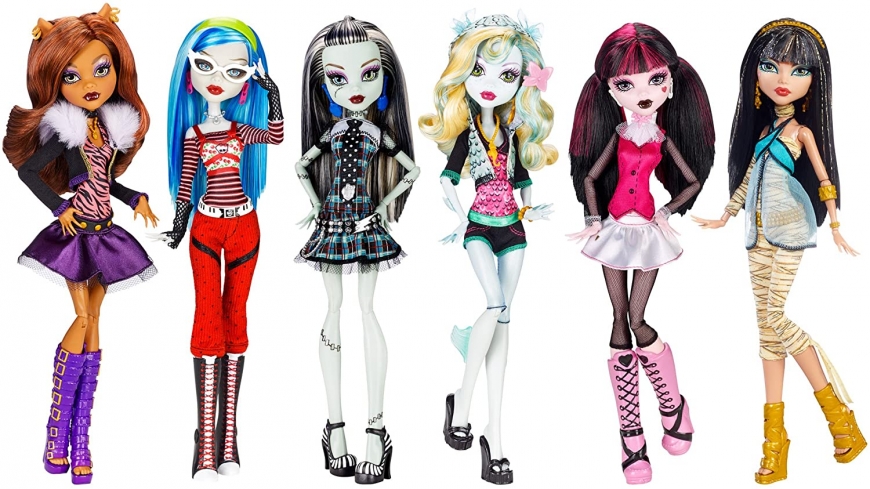 Below we quote Lisa McKnight from a recent Mattel's presentation for investors.


With its inclusive message of belonging, Monster High is more timely and more relevant than ever. We're targeting a whole new generation of kids, plus building on the existing fan base who grew up with Monster High. We teased a comeback late last year with a high-end, highly curated collection for Mattel Creations that sold out in just two minutes.
And this year, you'll see even more amazing horror dolls including high-end replicas of the original Monster High dolls dialed way up for collectors. Then the brand kicks into high gear, with new content, lifestyle product and fashion dolls for every fan, in 2022. So yes, school is back in session!


The last phrase is also very important. Not only new Monster High doll collections are waiting for us in 2022, but also other products with Monster High characters!
Release date: Presumably fall 2021
Price: TBA

The news will be updated as information becomes available.
Subscribe if you want to be informed when Monster High collector dolls 2021 will be released
Don't miss any news - subscribe to our
Facebook