Monster High coming back with new animated series and live-action musical movie, that will hit Nickelodeon in 2022!
New Monster High animated series will premiere October 28, 2022.
You can watch Monster High animated series season 1 on Nickelodeon and also on Amazon Prime: https://amzn.to/3tI9Fzm
Viewers from UK can also watch new animated series with Amazon Prime Video: https://amzn.to/3O9Br17

Abbey Bominable debut in new G3 series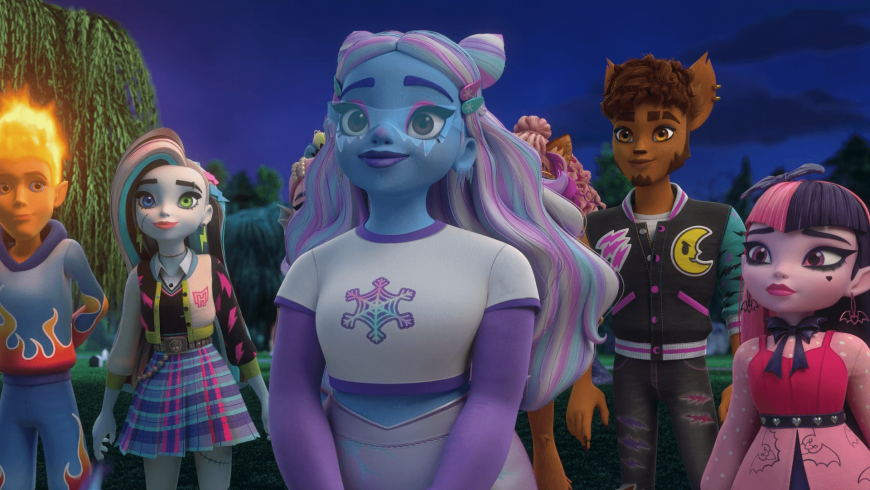 First look at Clawd in Monster High G3 animated series.
He appears in Paw-zzle Pieces tenth episode of the first season of Monster High new animated series.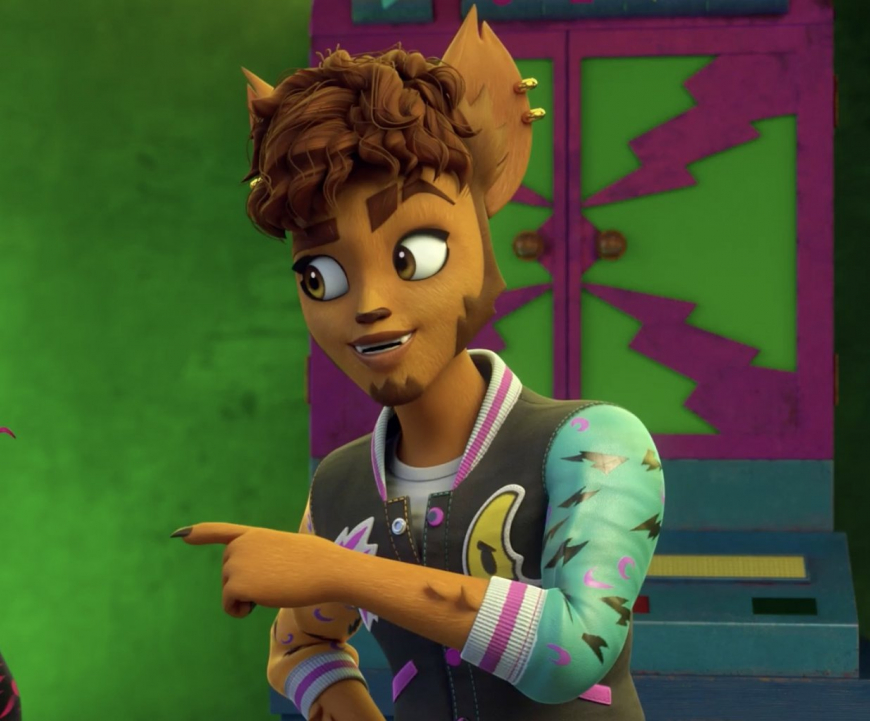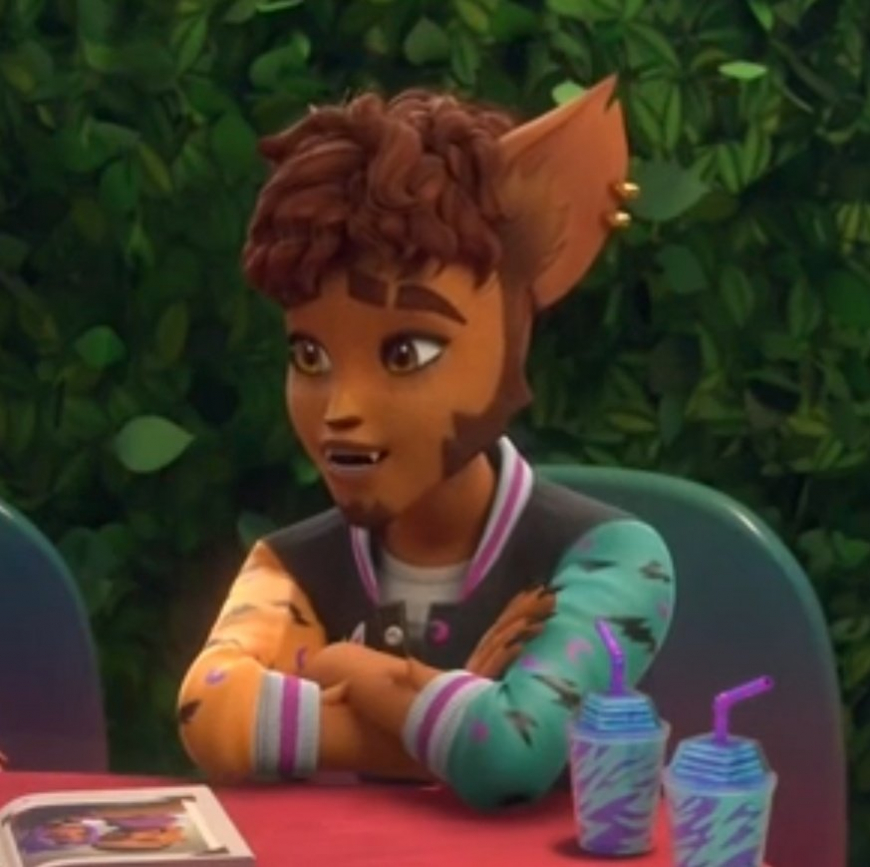 First look at Howleen in new series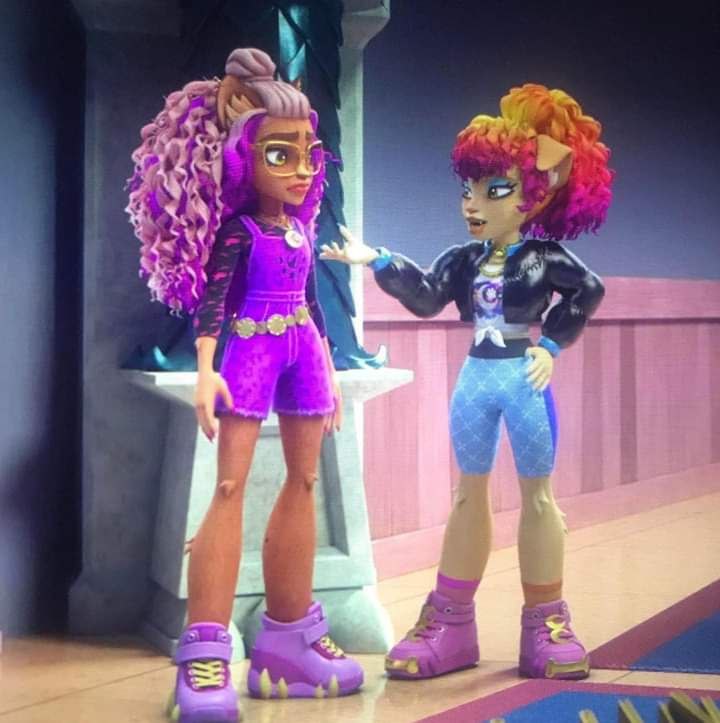 Monster High TV Series new theme song


Update with character posters


New characters art and info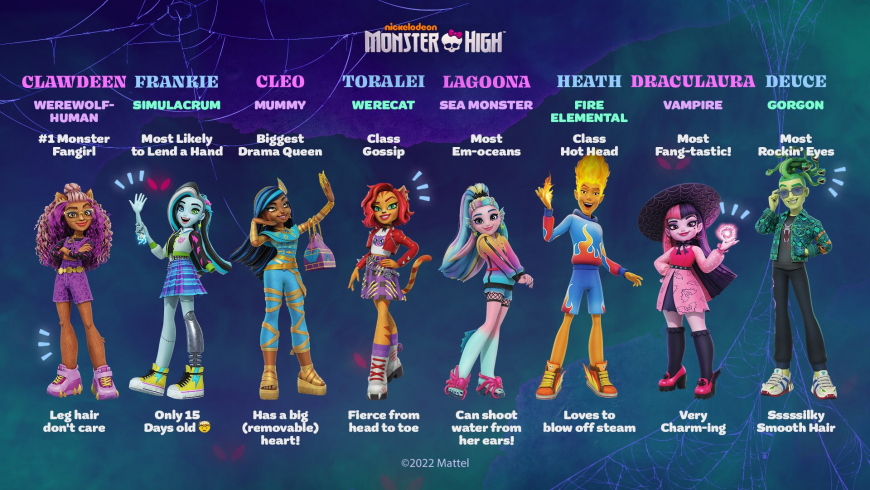 Monster High FULL EPISODE 'Food Fight'


New trailer with Spectra


First look at new animated versions of Monster High characters from new episodes.


Monster High episodes Sneak Peek


Poster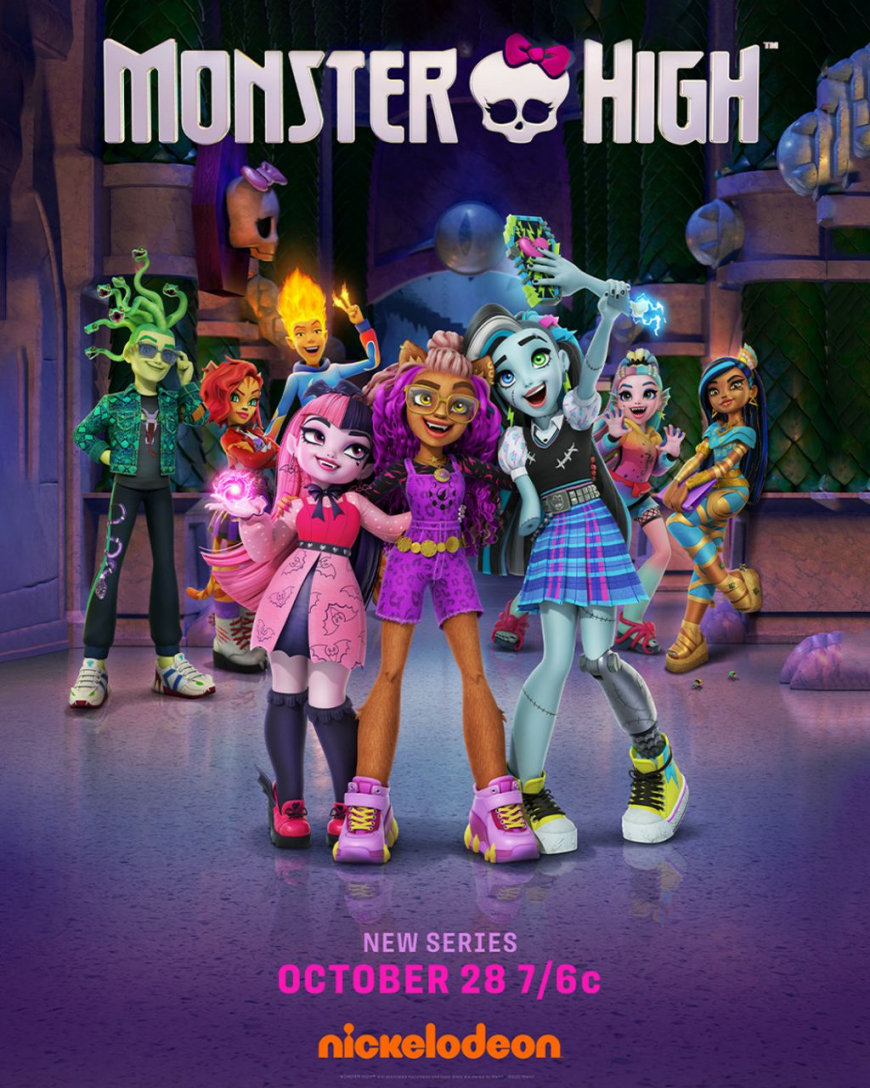 Ghoulia Yelps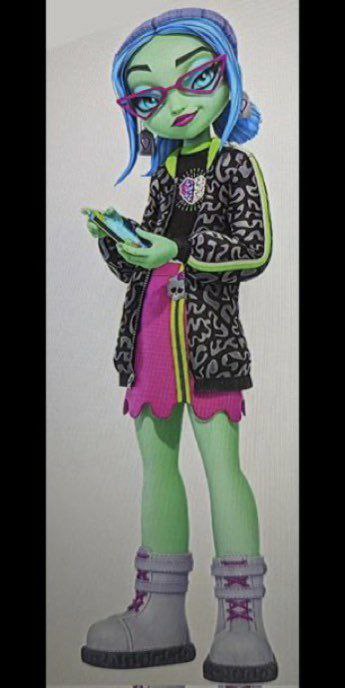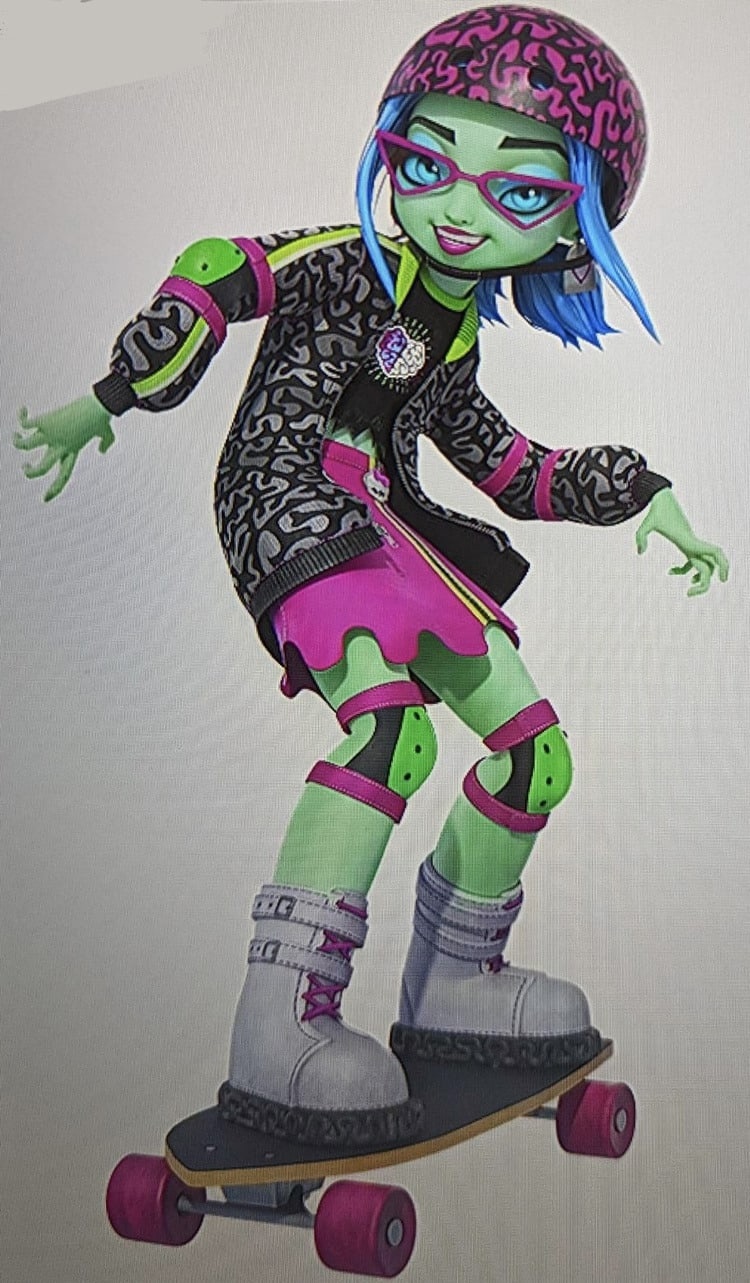 Manny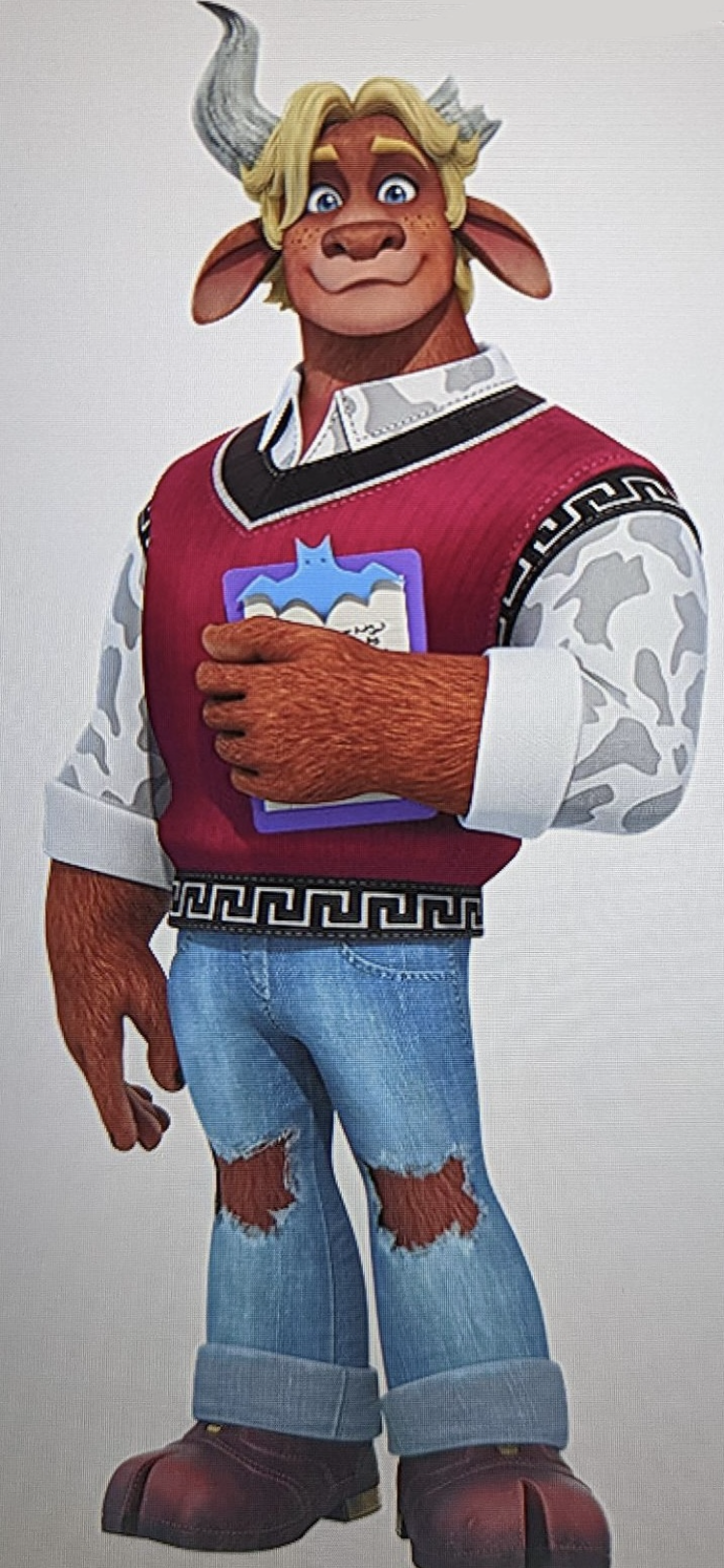 Finnegan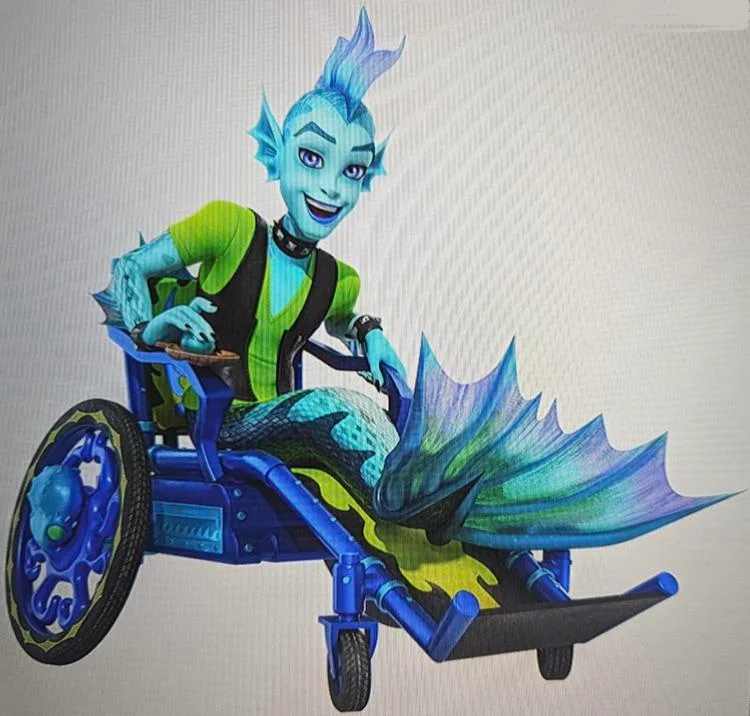 Spectra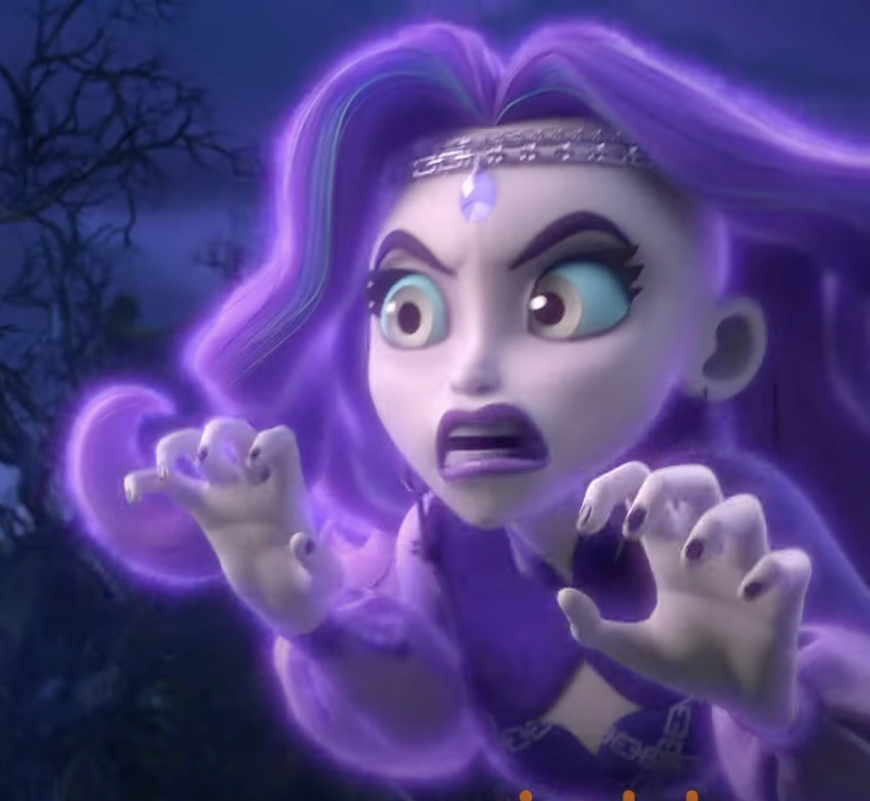 Heath Burns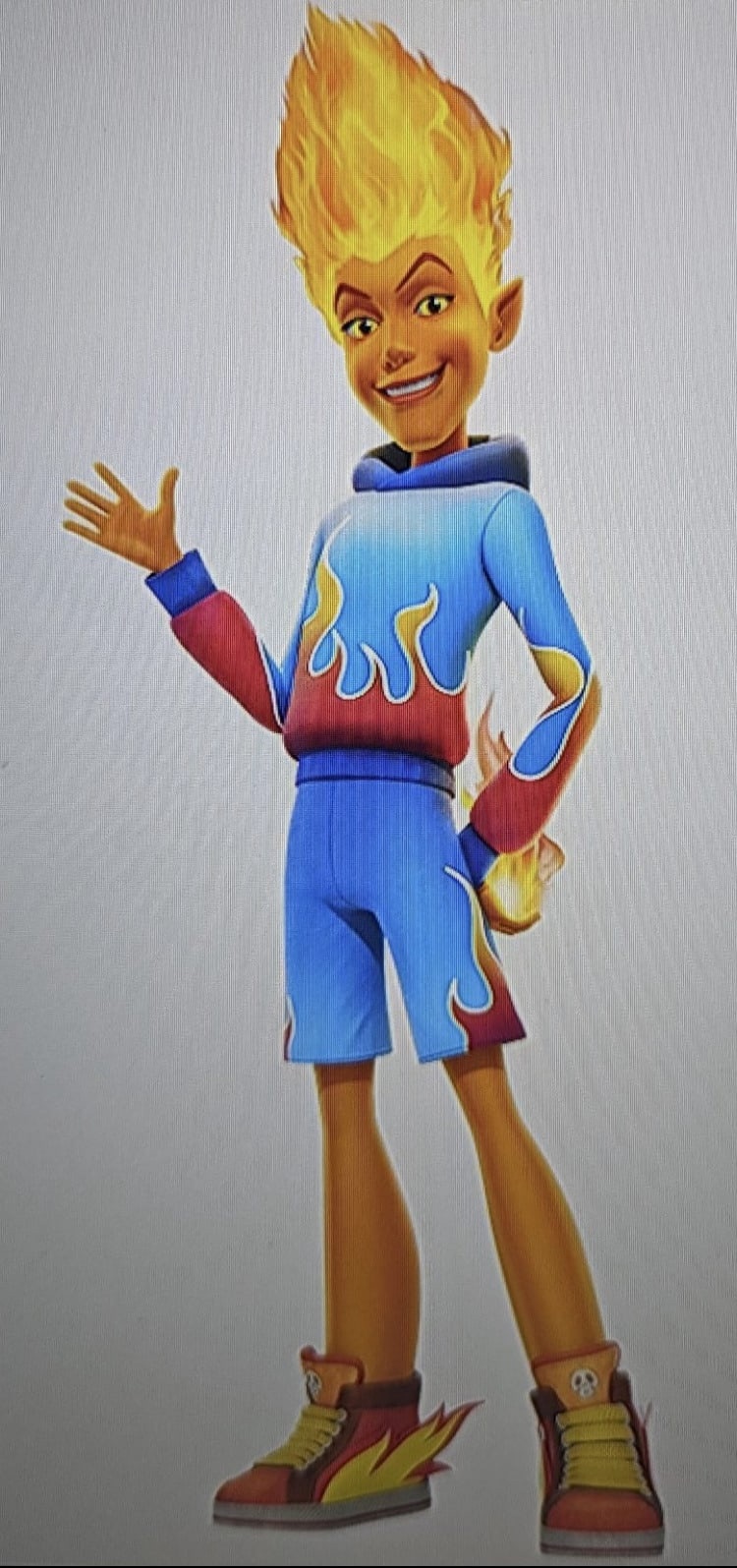 Monster High new animated series characters and voice actors: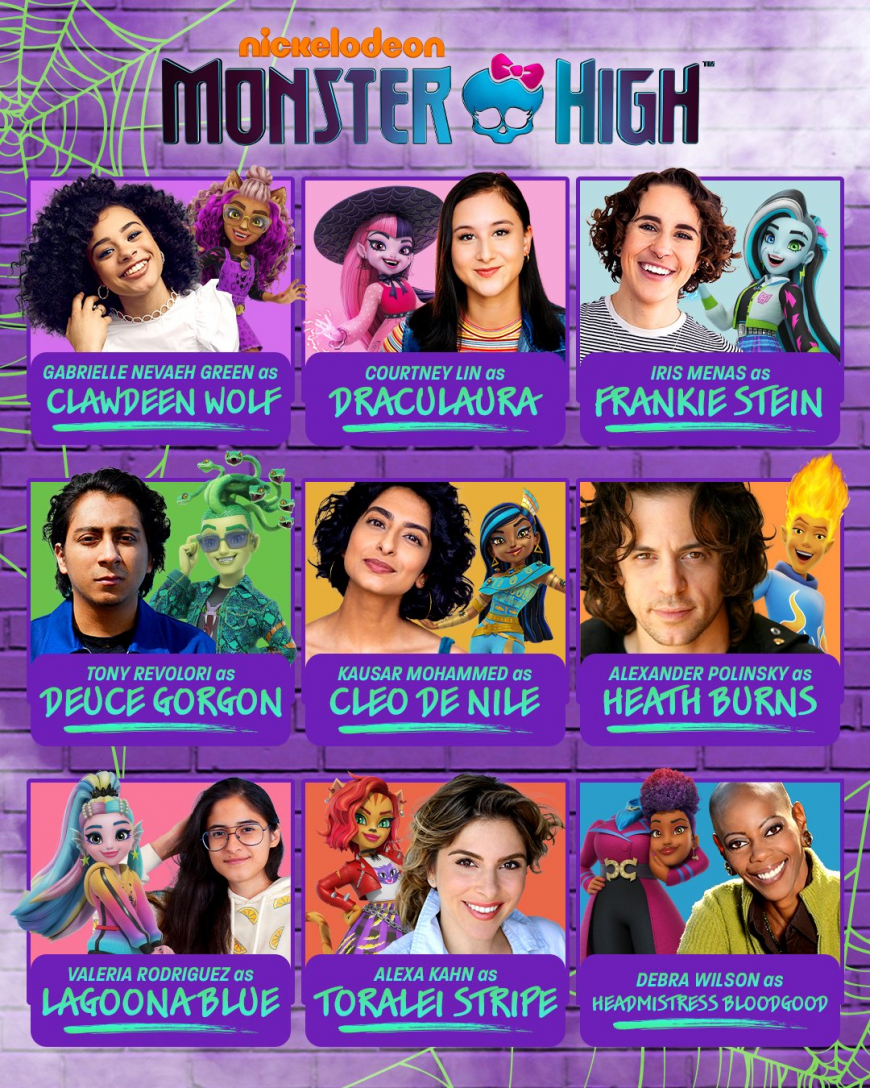 The all-new series (26 episodes) follows the teenage children of famous monsters including Clawdeen Wolf, Draculaura, Frankie Stein, and Deuce Gorgon as they discover who they are, embrace their differences, and learn to be fierce and fearless at the one place they all belong: Monster High. Monster High is set to debut globally this fall on Nickelodeon. The animated comedy-adventure series accompanies the upcoming live-action movie-musical Monster High: The Movie in re-launching the globally loved and iconic Monster High franchise.
The voice cast bringing the Monster High characters to life are:

Gabrielle Nevaeh Green (That Girl Lay Lay) as Clawdeen Wolf – Half-human and half-werewolf, Clawdeen is thrilled to join Monster High, despite the challenge of being a half-monster in a school of full-monster students.

Courtney Lin (Crash: The Animated Series) as Draculaura – The daughter of Dracula, vampire Draculaura seems like the perfect dictionary definition of a monster. But she hides a deep desire to become a witch, which is strictly forbidden in the monster world.

Iris Menas (West Side Story) as Frankie Stein – Brought to life just 15 days ago by their scientist parents, Frankie is figuring out who they are and who they want to be.

Tony Revolori (Spider-Man: No Way Home) as Deuce Gorgon – The son of Medusa and Lyra, Deuce is often influenced by the snakes that live on his head and get him into trouble.

Kausar Mohammed (Jurassic World: Camp Cretaceous) as Cleo De Nile – Cleo is a mummy monster who knows she is destined for greatness--if only everyone else would just admit it and get out of her way.

Valeria Rodriguez (To Your Eternity) as Lagoona Blue – Having grown up in an ancient underwater Mayan Castillo with her ocean nymph mother and sea monster father, sweet yet ferocious Lagoona doesn't know much about life on land.

Alexa Kahn (Madagascar: A Little Wild) as Toralei Stripe – hailing from an elite monster family, Toralei is a werecat and the "bad girl" at Monster High. Old fashioned and brave, Toralei is committed to her cause of preserving monster society.

Alexander Polinsky (Blaze and the Monster Machines) as Heath Burns – Temperamental and passionate as the son of Hades would be, Heath is quite literally a hot head who can get worked up over anything and is prone to fiery outbursts.

Debra Wilson (Baby Shark's Big Show!) as Headmistress Bloodgood – The headless overseer of the school, Headmistress Bloodgood has a proclivity for wandering around at night to keep an eye on the students.

In addition to the animated series, a live-action television movie musical based on the iconic franchise is slated to premiere Thursday, Oct. 6 on Nickelodeon and Paramount+.

First look at Draculaura and Deauce in Monster High new animated series.



First look at Clawdeen and Frankie from new Monster High 2022 Nickelodeon animated series. Clawdee wears glasses and Frankie can be seen to have a prosthetic leg.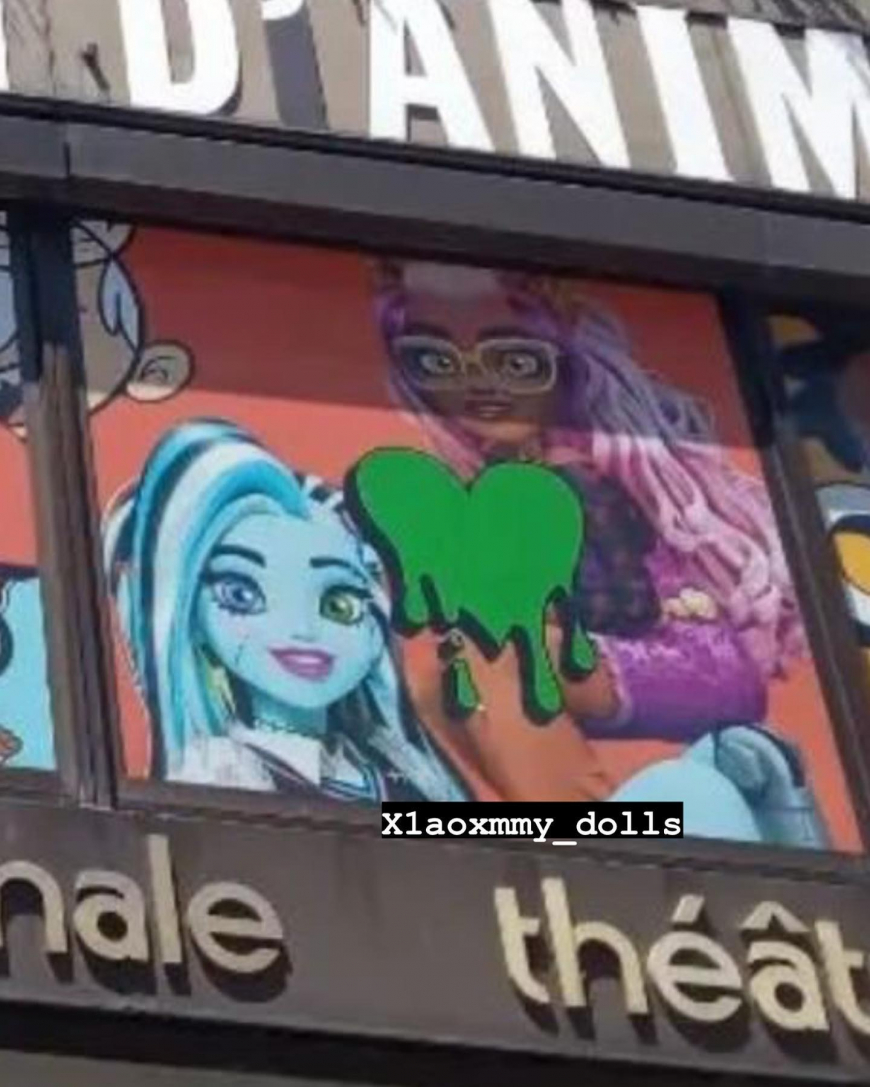 Thanks x1aoxmmy_dolls and itsfabbiolous!

Old information below:

Monster High coming back with new animated series and live-action musical movie, that will hit Nickelodeon in 2022!
Mattel hold a virtual analyst presentation on February 18. This presentation mentioned the return of the Monster High brand, as well as the new Monster High animated series, that will hit Nickelodeon in fall 2022. During the presentation, this shot was shown.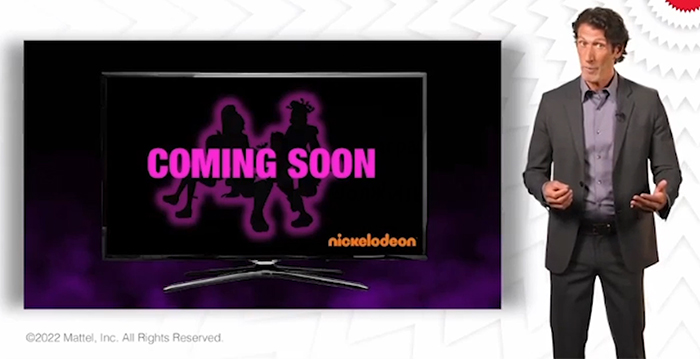 And if you brighten it up, you can see new art with Monster High characters. It is quite possible that this art represent new design of Monster High characters from 2022 series. There you can see Frankie, Draculaura, Clawdeen, Lagoona, Cleo and Deuce.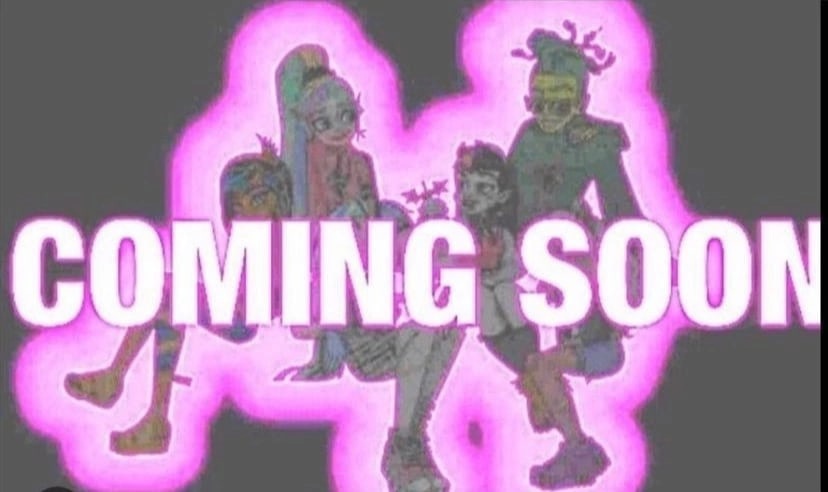 However, so far it is only a guess, the official footage has not yet been presented.

The Monster High 2022 animated series will be showrun by Shea Fontana, who has worked on DC Superhero Girls. Claudia Spinelli, SVP Animation Development. And Monster High Live-Action Movie will become musical that will be worked on by Jenny Jaffe, who wrote on the Big Hero 6 TV, Greg Erb and Jason Oremland (Princess and the Frog).

Old information below.

About new Monster High Collector 2022 dolls please read here: Monster High Collector 2022 release of core dolls



Nickelodeon and Mattel have scared up a cast for its upcoming live-action television musical movie Monster High, tapping Miia Harris, Ceci Balagot, Nayah Damasen, Case Walker, Kyle Selig and more.
Directed and executive produced by Todd Holland, Monster High follows Clawdeen Wolf (Harris), who was born half human and half werewolf, after she arrives at her new school, Monster High. She quickly makes friends with her classmates Frankie Stein (Balagot) and Draculaura Damasen), and for the first time in her life, Clawdeen feels like she has finally found a place where she fits in and can truly be herself, despite keeping her human half a secret. When a devious plan to destroy Monster High threatens to reveal her real identity, Clawdeen must learn to embrace her true monster heart and find a way to save the day.





Also joining the cast are Marci T. House, Scotch Ellis Loring, Steve Valentine, Jy Prishkulnik, Lina Lecompte, Justin Derickson, Lilah Fitzgerald and Nasiv Sall.
Monster High is set to premiere in 2022 on Nickelodeon.
Jenny Jaffe, Greg Erb and Jason Oremland created the story. Jaffe, Billy Eddy & Matt Eddy penned the teleplay. Adam Bonnett serves as executive producer. Frederic Soulie, Senior Vice President & General Manager of Mattel Television and Phil Breman, Vice President of Live Action Development, are overseeing the movie for Mattel and serve as executive producers. Production on Monster High for Nickelodeon is overseen by Zack Olin and Shauna Phelan, Co-Heads of Nickelodeon & Awesomeness Live-Action, along with executives Linda Halder, Jessica Brown, Yolanda T. Cochran and Jules Kovisars.
The TV movie is set to make its debut next year alongside an animated series based off the toy franchise. Both projects join other Mattel Television content in production, including series and specials based on Barbie, Masters of the Universe, Thomas & Friends, Polly Pocket and more.
Subscribe if you want to be informed when new Monster High dolls will be released
Don't miss any news - subscribe to our
Facebook