Rockelle from Cave Club gets one more doll release - meet Rockelle Dino Nursery Adventure doll that can be perfect Easter or spring gift as she comes with 3 dino eggs in their nest.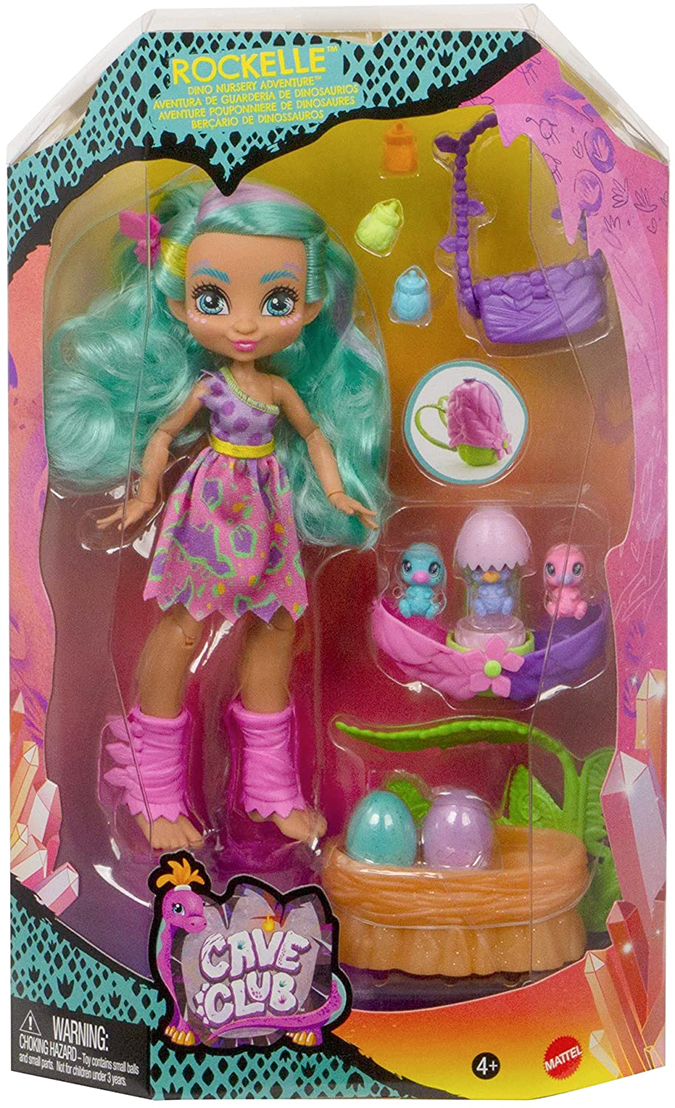 Watch over 3 dino eggs in their nest, then lift their tops to "hatch" them!
Place the hatchlings in Rockelle doll's dino carrier backpack so she can bring them along on her next adventure.
These baby dinos have roaring appetites -stash 3 included bottles in her handbag to feed them on the go!
Facebook