Kindi Kids Baby Dolls - are the brand new Kindi Kids dolls, that are yonger sisters of regular Kindi Kids dolls.


Kindi Kids Bubble 'n Sing Pearl is a feature Baby doll for 2021


Moose Toys introduces Kindi Kids' latest feature baby doll: Bubble 'n Sing Pearl. Kids ages 3 and up can feed Pearl her tropical ice cream-scented "formula" from her bottle, press her tummy, and watch her blow bubbles, then dry her off with her mermaid towel. Pearl features more than 20 giggle and coo sounds, a bobble head, glittery eyes, colorful rooted hair, and bright clothes and accessories. For more bubble blowing fun, there's a separate kid-sized bubble wand. Available in August, Bubble 'n Sing Pearl matches her Kindi Kids Big Sister Pearlina.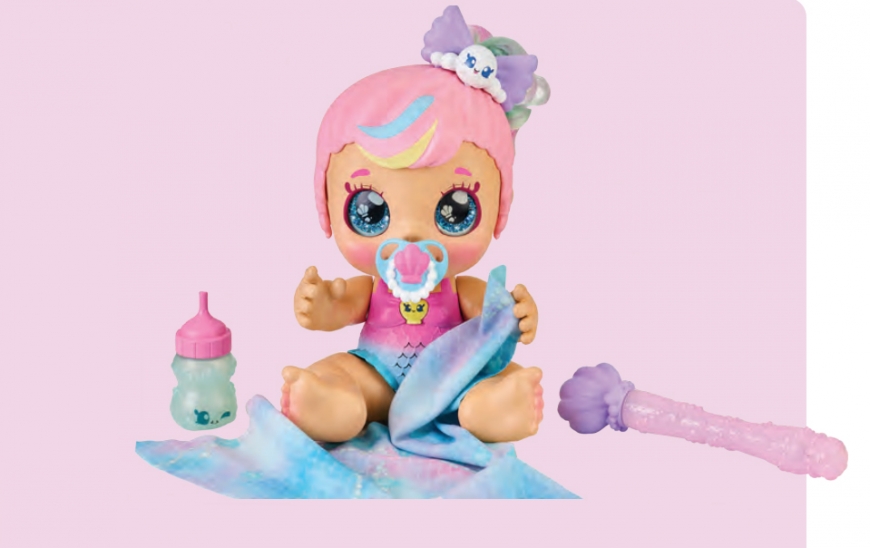 More info coming soon
Read more about Kindi Kids Baby Dolls here: Kindi Kids Lil' Sisters Baby dolls: Blossom Berri, Mini Mello and Teenie Tiara
Subscribe if you want to be informed when Kindi Kids Bubble 'n Sing Pearl will be released
Don't miss any news - subscribe to our
Facebook