New LOL OMG winter Collector doll for 2021 will be a part of LOL OMG Movie Magic dolls collection.
First look at new LOL OMG Collector doll 2021 (So far, this is not official promo picture)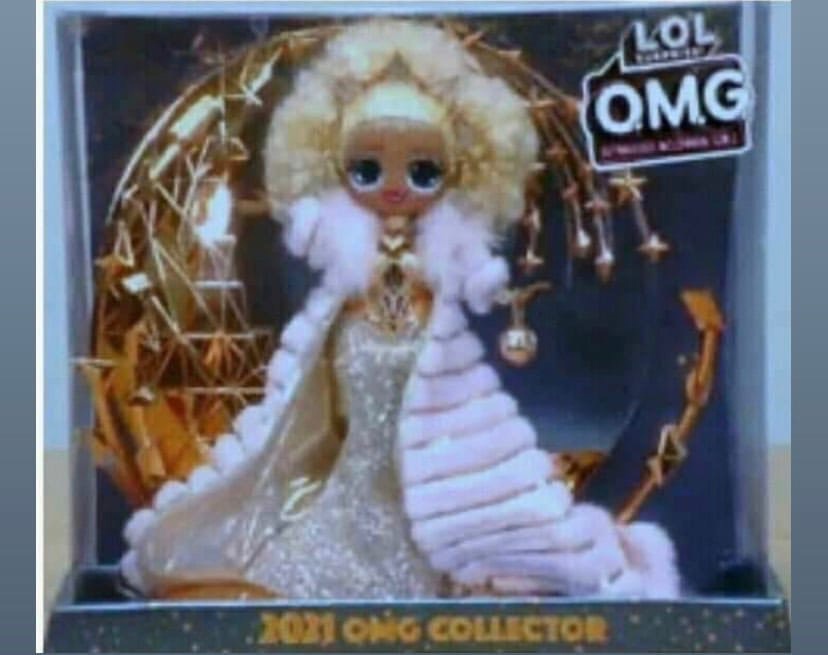 The doll is dressed in a chic, shiny evening golden dress with and a luxurious fake fur coat. And the white fur is elegantly combined with gold inlays.
The doll holds a golden Christmas tree ball in her hand. And as a whole, together with the stand, the doll makes a gorgeous holiday composition. It would make a perfect gift for collectors for the winter holidays of 2021.


LOL OMG Movie Magic Collector doll 2021


Release date: Fall 2021
Price: $44.99
News will be updated as soon as new information, links for pre-order and stock images become available.
Subscribe if you want to be informed when LOL OMG Movie Collector 2021 doll will be released
Don't miss any news - subscribe to our
Facebook