In celebration of Malibu Barbie's 50th Anniversary, Barbie has teamed up with Stoney Clover Lane to create a limited-edition doll and accessories collection!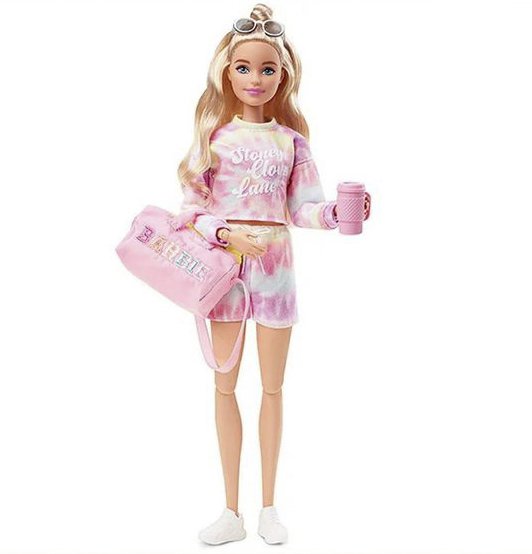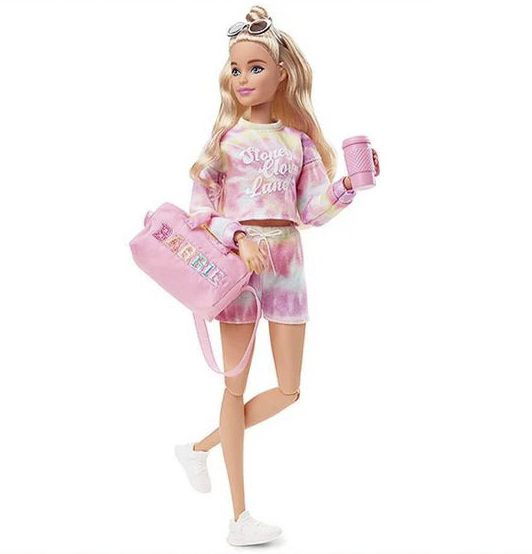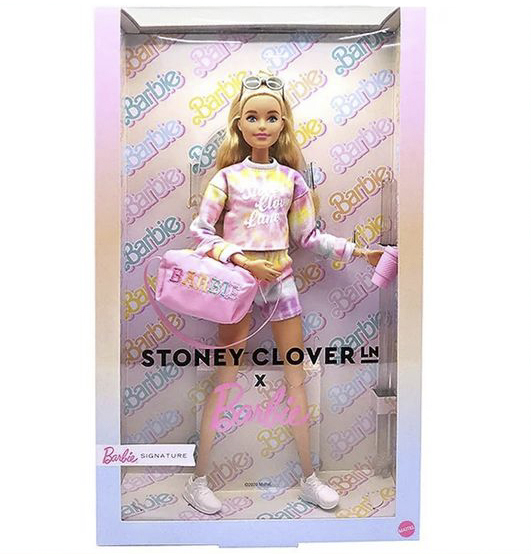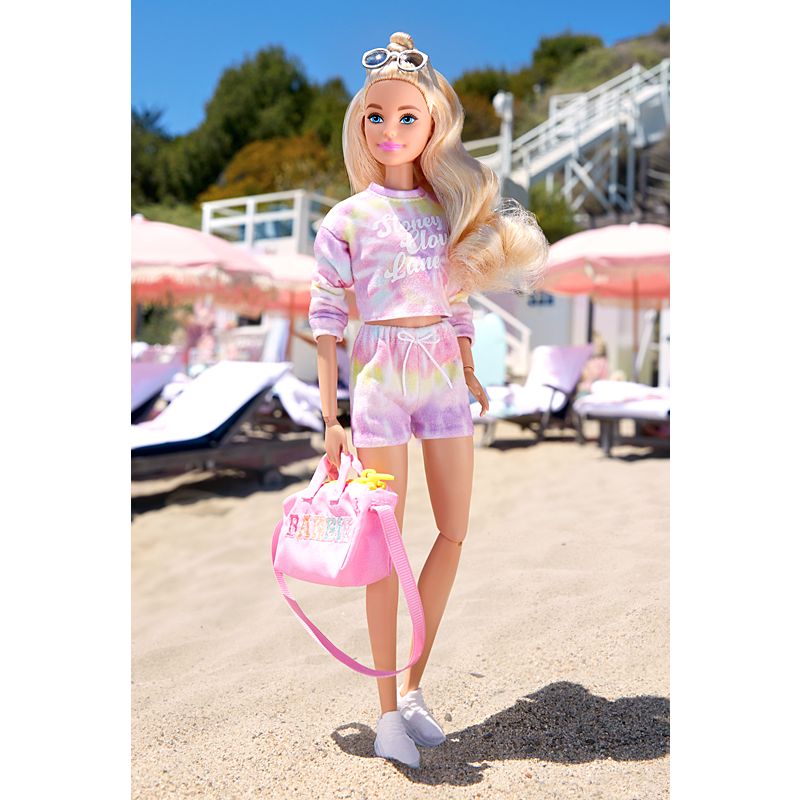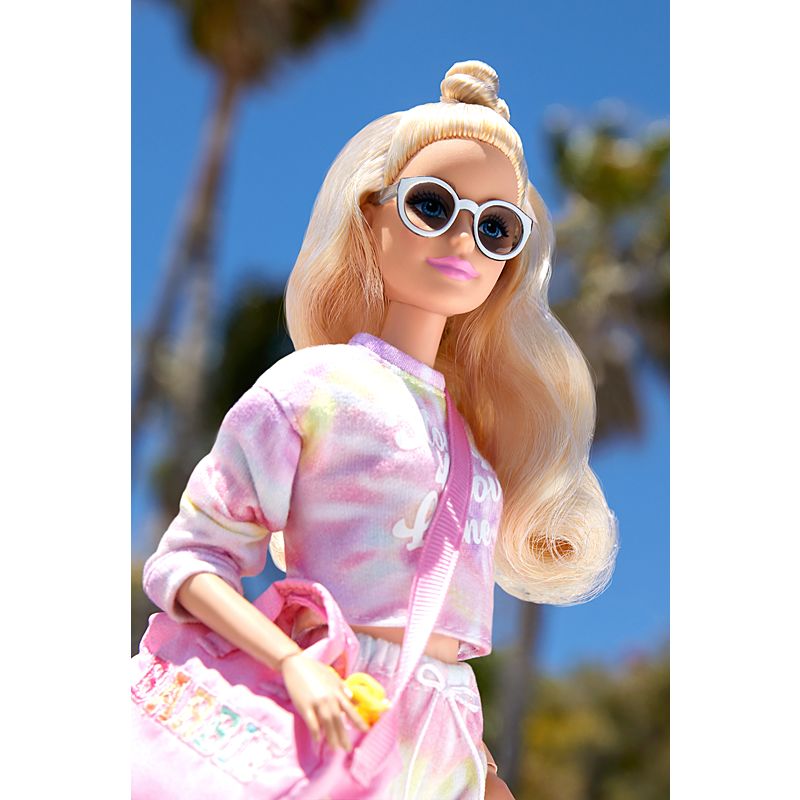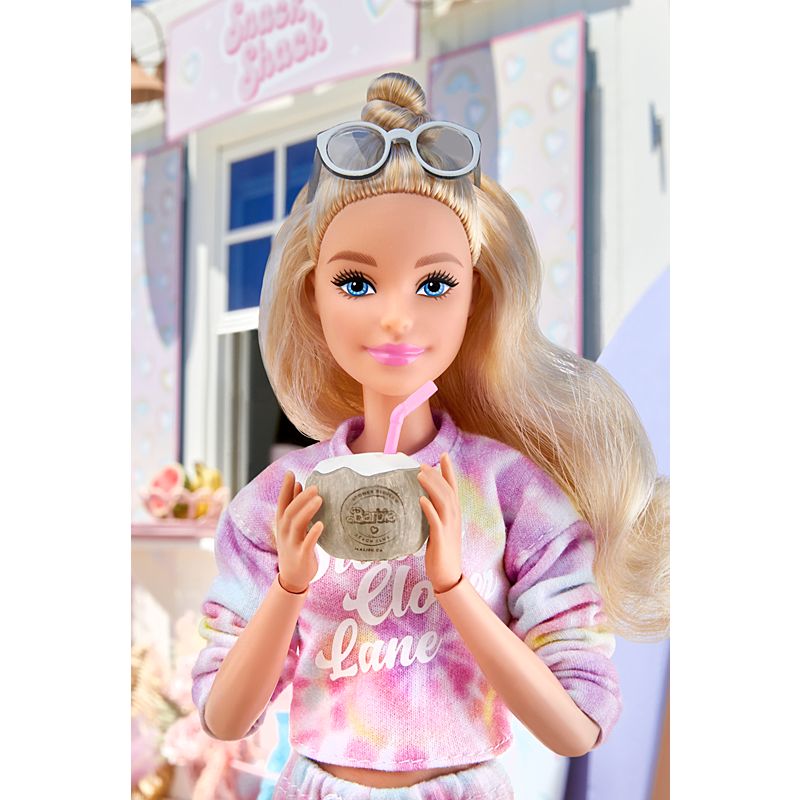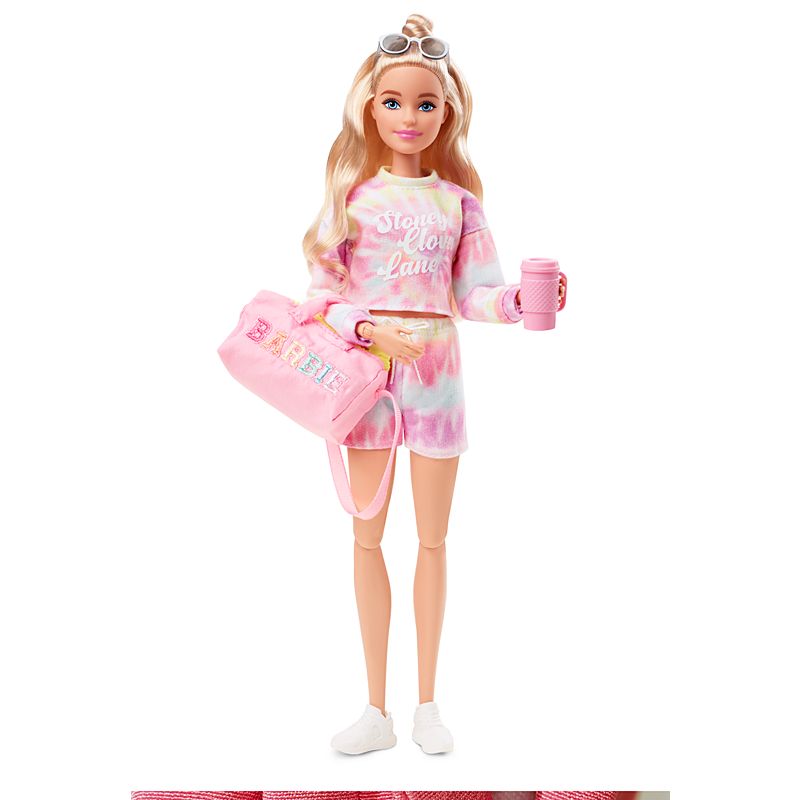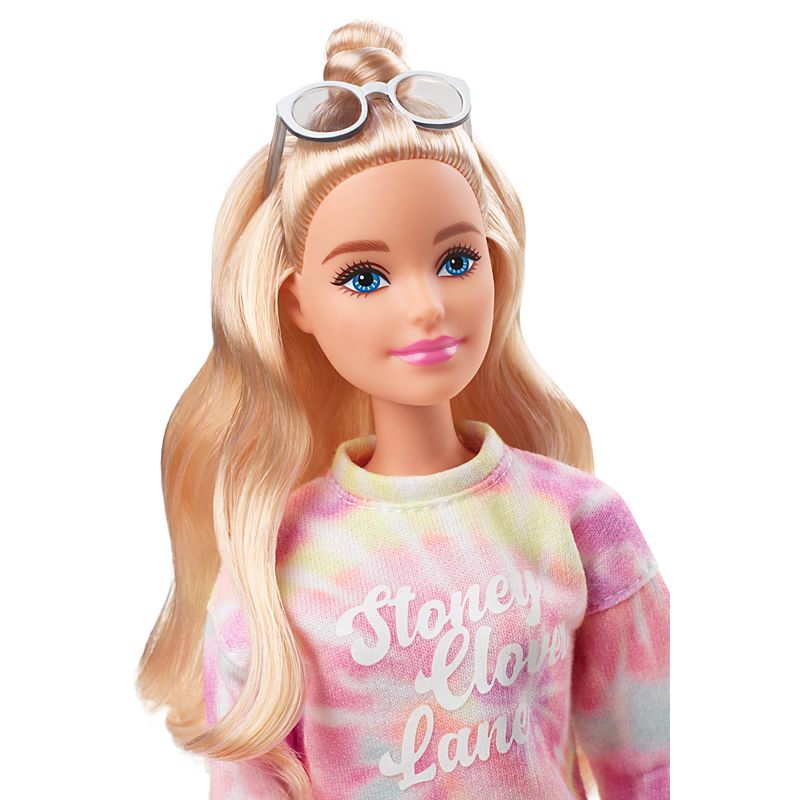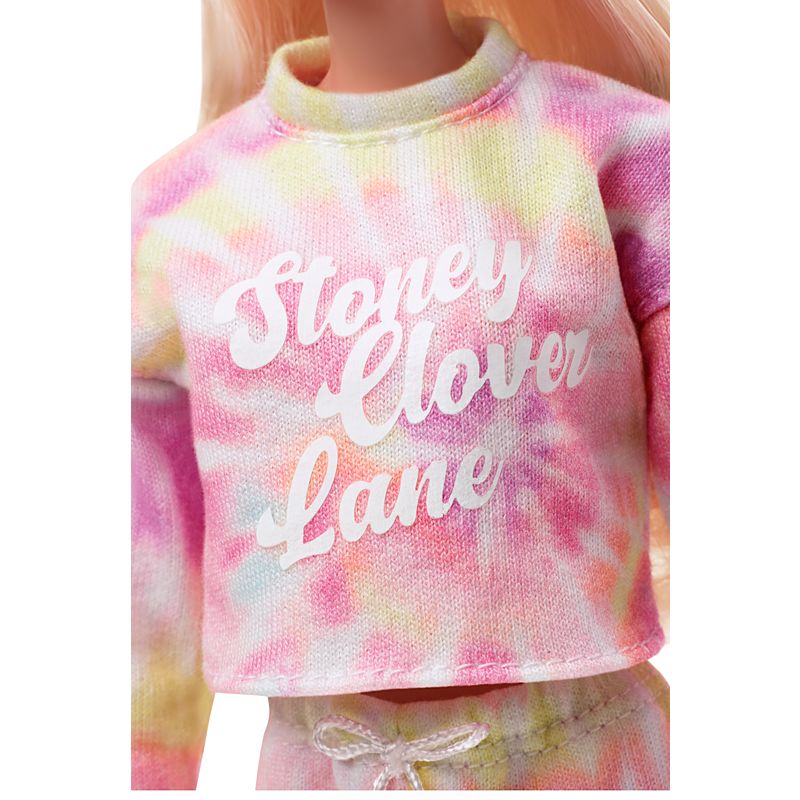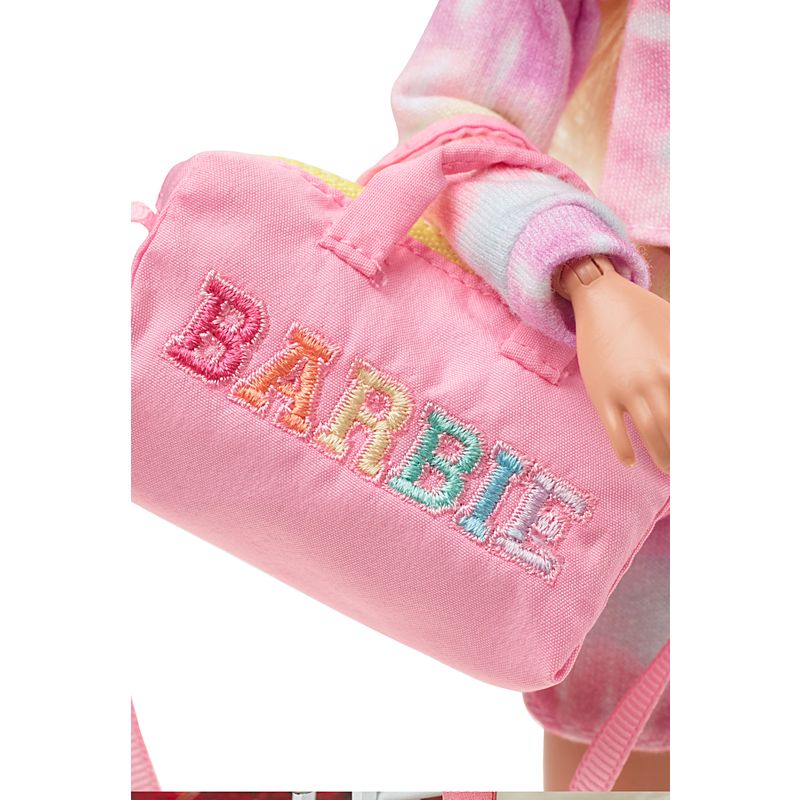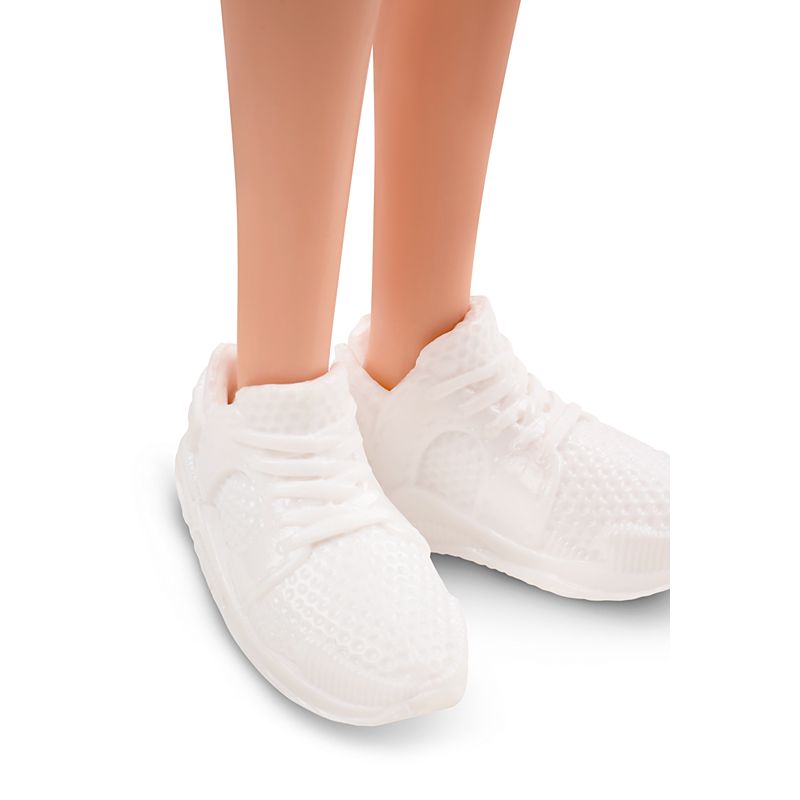 She is available on mattel site

here


To bring this collab to life and honor the breezy brand, as well as founders who like to keep things both lighthearted and labeled, Barbie Signature turned to designer Joyce Chen. Knowing that the design of the doll would revolve around the example of the customized Stoney Clover Lane duffle bag, and that you never need to sacrifice comfort for style when you're traveling, she created a look that relaxes into its of-the-moment vibe.

Barbie doll embodies Stoney Clover Lane's carefree style with a cozy tie-dye sweatshirt and shorts set complete with trendy white sneakers and a stylish top-knot hairstyle. Getting ready to jet into a weekend full of fun and adventure, she accessorizes her cozy-cute look with white-rimmed sunglasses and carries a pink coffee cup. You can keep her in the specially designed packaging, but as you can tell, this doll likes to get out and about in the world! So we've included a display stand for you as well.

With displayable packaging so many adorable details, this collectible doll makes a great gift for lovers of all things cute and colorful. Get your Stoney Clover Lane Barbie Doll in the shop on Friday, July 9.
Facebook