Meet new Mermaze Mermaidz Deluxe dolls. They comes with 4 glitter gels to create many glam looks. Dolls wears full gown, and have sculpted mermaid tail that can color change when placed in water.
Dolls can stand on their own.
There are 2 dolls in collection.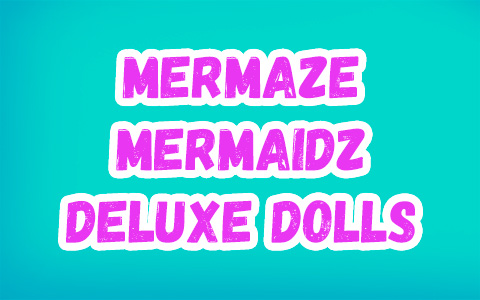 Price: $44.99
Release date: March 2022


Beyond the waves, beneath the surf, into the deep blue... Follow the fabulous fins of Mermaze to discover something AMAZING! Did you know mermaids are just like us? They love getting glam and trying out new hairstyles!



Read about original first series dolls here: Mermaze Mermaidz Series 1 dolls - new mermaid dolls from MGA

Links, pictures and more info coming soon. So stay tuned.

Subscribe if you want to be informed when Mermaze Mermaidz Deluxe dolls will be released
Don't miss any news - subscribe to our
Facebook