Meet new Bratz 20th Anniversary doll release. This is brand new Bratz Collector Holiday Felicia doll!
Unlike other re-releases, we will see a re-release of a different character in a new outfit. This Holiday Felicia doll is in its own way replicates the look of Holiday Trinity doll. As for Bratz Felicia herself it will be her first release on fully articulated body. And more over it will be fist Bratz Holiday doll with this skin tone! Each Bratz 20th Anniversary Deluxe Collector doll comes with collector limited edition 20th anniversary jewelry for you. Bratz Collector Holiday Felicia doll comes with beautiful bracelet from Cult Gaia.


Bratz Collector Felicia was in stock on February 10, must become available again soon, stay tuned!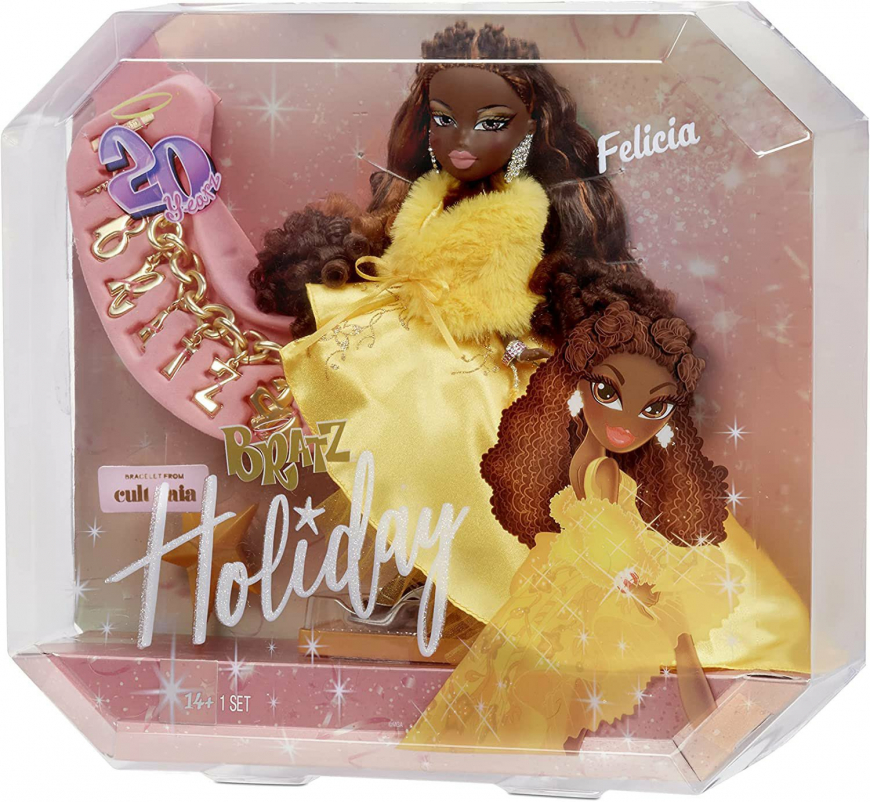 [center]You can also try to get her from Ebay: https://ebay.us/JjHoOo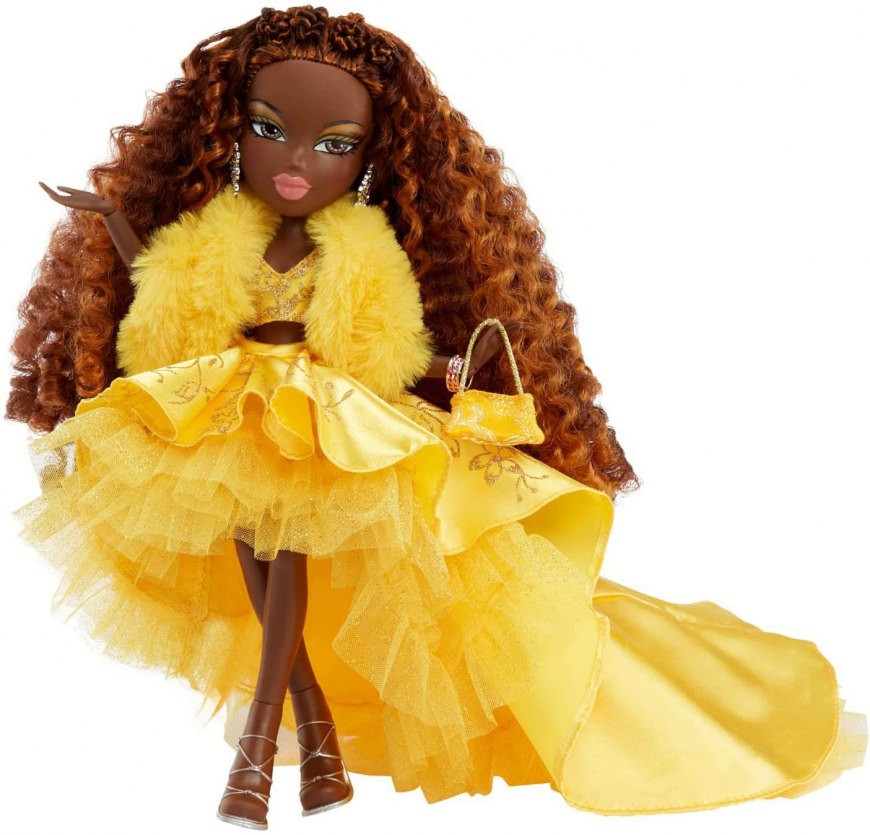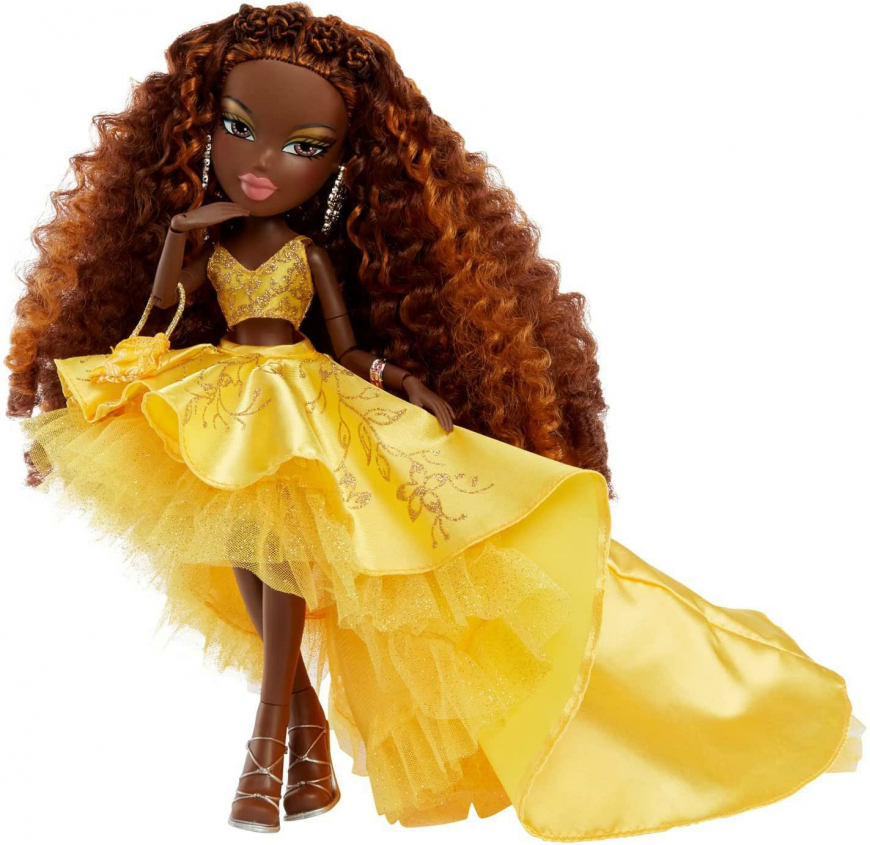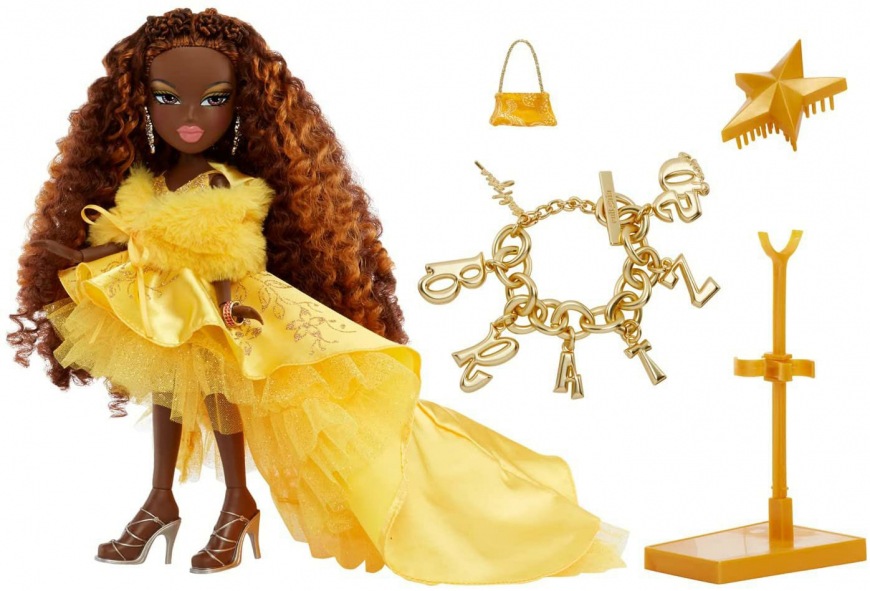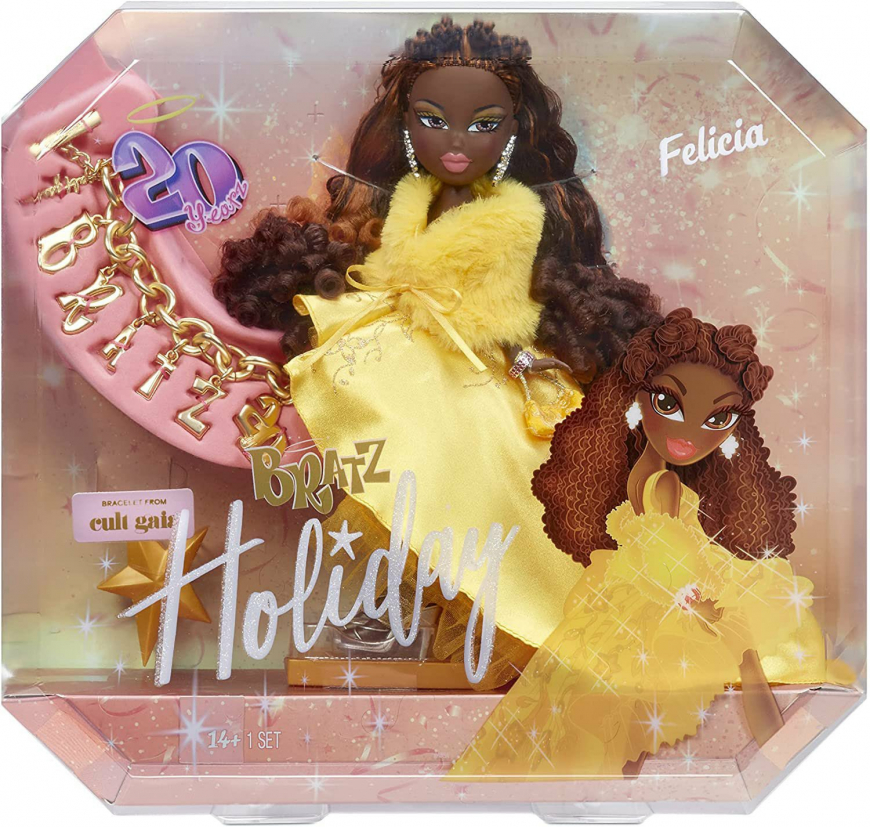 [/center]


20 YEARZ SPECIAL EDITION: In celebration of Bratz turning 20 yearz old, collect this special edition Holiday fashion doll featuring an exclusive Cult Gaia bracelet with 20 yearz motif
FAN FAVE CHARACTER: For the first time ever, Felicia flaunts her personal glam style in a collectible doll and fully articulated body
CULT GAIA BRACELET: Bratz has partnered with fashion powerhouse Cult Gaia on an exclusive, commemorative 20 yearz charm bracelet for you to wear, only available with the Holiday Felicia doll
GLAMOROUS ACCESSORIES: Includes earrings, bracelet, and brocade purse to complete her look
INCLUDES: 1 Bratz Holiday 20 Yearz Special Edition Collector Felicia Fashion Doll, 2 piece gown, faux fur wrap, earrings, bracelet, purse, brush, doll stand, and Cult Gaia charm bracelet for you



First in real life pictures of Bratz Collector Holiday Felicia doll: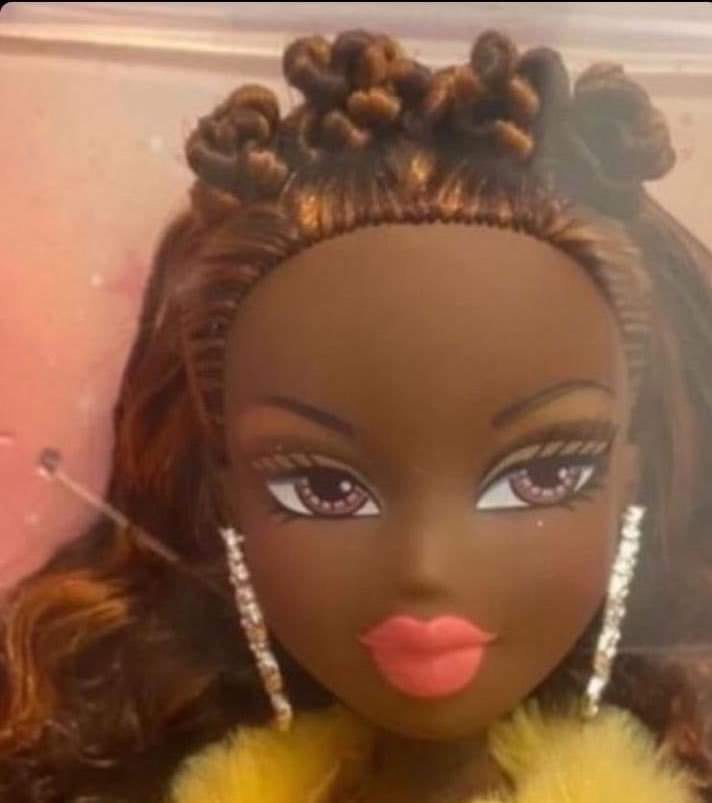 Other Bratz 20th Anniversary Collector dolls:
Bratz Deluxe Collector doll 2021 Tokyo Kumi
Bratz Deluxe Collector Sweetheart Meygan doll 2021


Subscribe if you want to be informed when Bratz Collector Holiday Felicia doll will be released
Facebook