So, this is not a rumour, just like the new Monster High dolls gonna be released soon in 2020, the Brtaz dolls going to make their come back in 2020 too! Only until recently we were sure Bratz would be back in 2021, but it seems that the release of Monster High stimulated the MGA company for early announcement. This is confirmed by a recent post in the official BratzUK instagram account.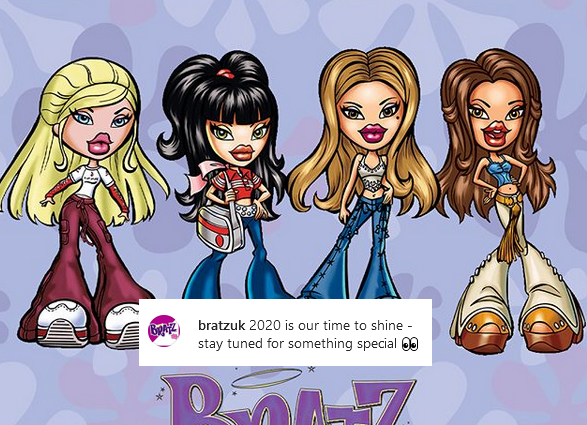 In the first wave of new dolls we will get a line of 4 core Bratz dolls 2020. And new collector Bratz 2020 dolls to celebrate Bratz 20 anniversary.
Official retail price for new collector Bratz dolls will be $49.99 and for new basic dolls $26.99
Photos of new Bratz dolls hasn't been released yet, but we will post them as soon as possible. Stay tuned, we also will publish links for preorders soon!
Subscribe if you want to be informed when new Bratz dolls will be released
Facebook