Meet new Harry Potter Wizarding World releases from Spin Master - Harry Potter from the the Prisoner of Azkaban with Invisibility Cloak, and Hermione Granger and Ginny Weasley cute fashion set.



Hermione Granger and Ginny Weasley dolls 20cm (8 inch) Harry Potter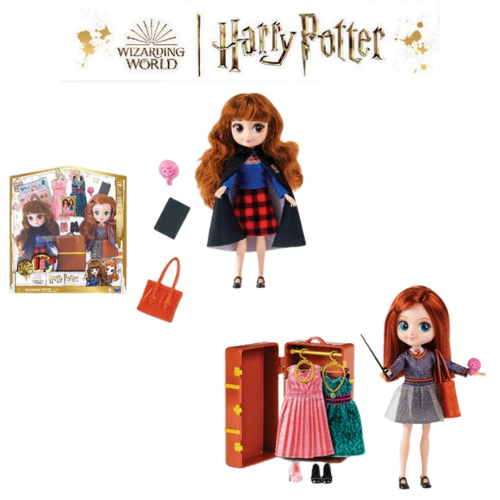 The biggest Harry Potter fans will melt in front of this pack of two 20 centimeters dolls of Hermione Granger and Ginny Weasley with their numerous accessories among which 4 different outfits to interchange without moderation. This Harry Potter doll set also contains 12 accessories to make Hermione and Ginny the two most beautiful wizards of Hogwarts.
Dimensions: H 305 x W 279 x D 64 mm
This Harry Potter dolls set contains :

2 dolls of about 20 cm
4 outfits
12 accessories





Harry Potter and the Prisoner of Azkaban doll with Invisibility Cloak, Marauder's Map and Christmas jumper


Comes with 2 outfits, owl Hedwig and magic broom.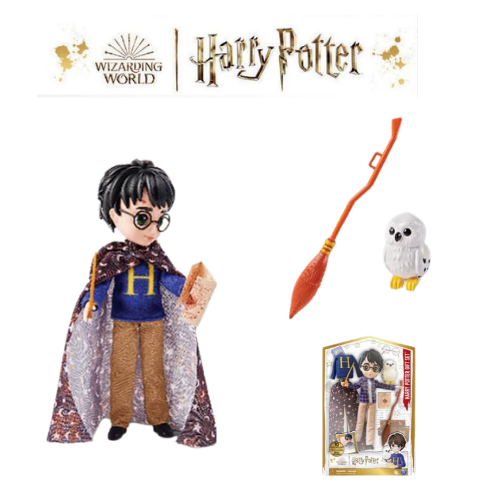 Big Thanks to Mark for headsup!

More info coming soon.
Subscribe if you want to be informed when new Harry Potter Wizarding World fashion dolls from Spin Master will be released
Don't miss any news - subscribe to our
Facebook