Barbie Closet 2022 HKR92





The Barbie wardrobe is not only designed for easy carrying, but also comes with clothes and accessories for unlimited storytelling possibilities! The blue wardrobe with pink interior, decorated in typical Barbie style, has transparent doors for a peek into her wardrobe. The wardrobe comes with three outfits, including a sleeveless summer dress, a pink sleeveless turtleneck paired with a denim skirt, and a floral crop top and skirt. Trendy accessories such as 3 pairs of shoes, 2 wallets, a necklace and a pair of sunglasses complete the fun, colorful outfits.Also included are 5 hangers.





Barbie Ultimate Closet 2022 HJL65


Includes portable closet and six hangers; doll, fashions and accessories not included.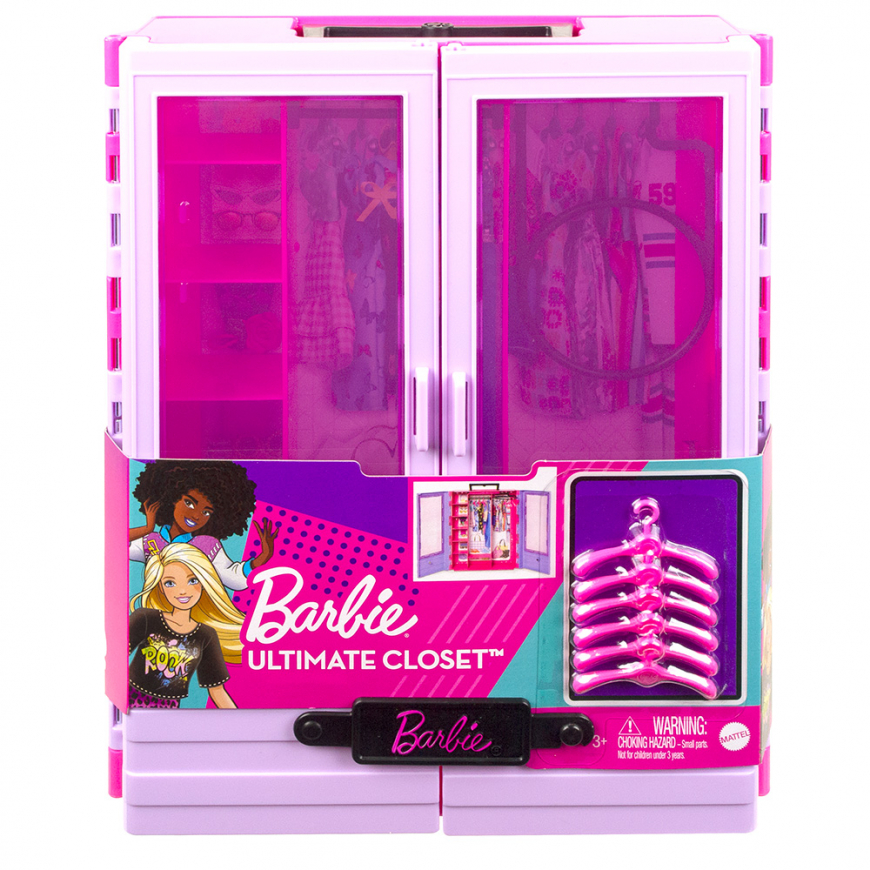 The Barbie Ultimate Closet accessory playset has style inside and out!
The closet features a purple exterior with a pink interior and is decorated with translucent double doors for a glimpse inside!
A fold-out rack is used to hang clothes and is handy for dress-up style changes. Also includes 6 hangers.
Shelf space stores and displays accessories (not included) and the closet has space to store a doll (not included).
A carrying handle makes it easy to take for fashionable fun on the go!


Price: $19.99
Release date: July 2022
Facebook