Meet new Barbie Extra Deluxe doll for 2022 with lots of fashion pieces to create 30 different looks!
Updated with unboxing video below


Barbie Extra Deluxe doll 2022 HGR60




Unboxing video from dontcallmedoll

Thanks Gabe for the headsup!

In real life: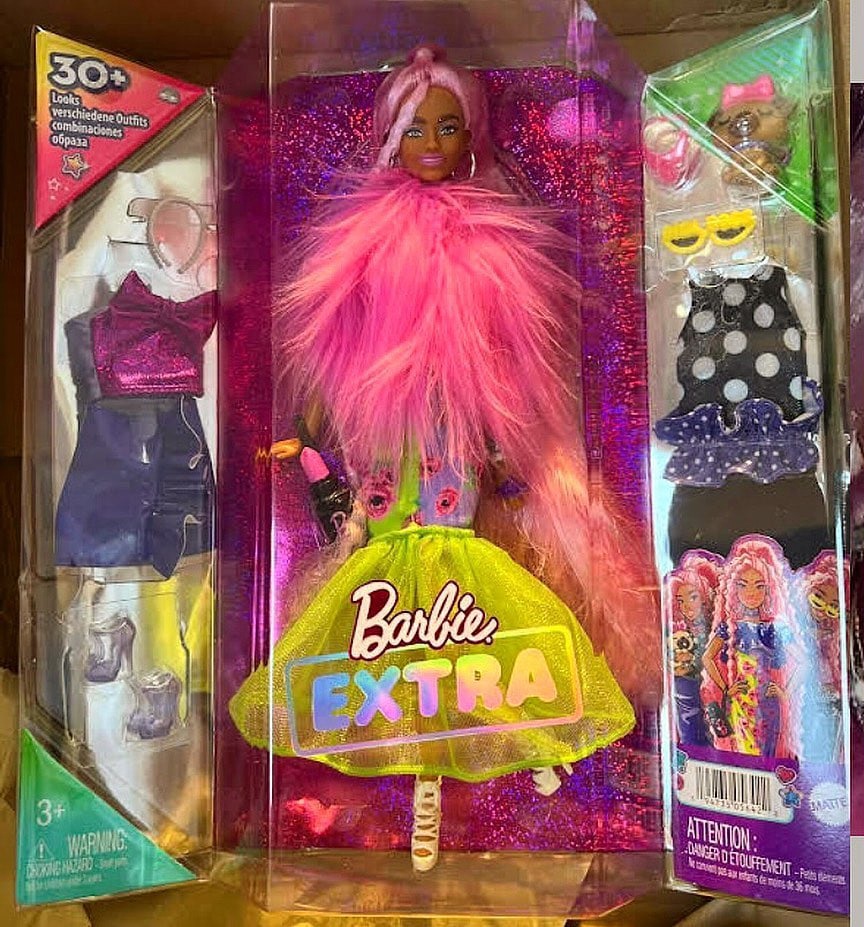 Barbie Extra Deluxe doll is not afraid of bold fashion and bright colors! This Barbie doll and her pet (puppy) have their own style and lots of pieces to create over 30 different looks for any special occasion. More than 15 accessories include premium pieces with luxurious details that offer an exciting fashion and styling experience. This moveable articulated doll is always ready to strike a confident pose - bringing EXTRA vibes wherever she goes. Suitable for ages 3 and up.
Kids can showcase Barbie® doll's confident style with glam clothing pieces like a furry pink coat, floral dress, a shiny vinyl skirt, black pants and 3 tops with polka dots, ruffles and bow details.
Over-the-top accessories include a lipstick purse, Barbie logo belt, GIRL BOSS sunglasses, a "pearl"-detailed headband, 2 pairs of shoes and fun jewelry.
The fully posable Barbie doll rocks long, light-pink crimped hair in a half-up style.
The pet pug puppy is oh-so-Extra, too, with a "pearl"-detailed bow, collar and an adorable expression.

Subscribe if you want to be informed when Barbie Extra Deluxe doll 2022 HGR60 will be released
Facebook