Barbie Extra Fancy dolls take their looks to the next level in glammed out, red carpet-ready gowns with luxe details and accessories, as well as a pet to match their unique look.
3d doll in Floral dress is available now!
You can get Barbie Extra Fancy doll in Pink Dress here: https://amzn.to/3NbVN90
You can get Barbie Extra Fancy doll in Floral here: https://amzn.to/3m3c4RK
You can get Barbie Extra Fancy doll in Bear Dress here: https://amzn.to/377Njjf



Barbie Extra Fancy in Floral Dress HHN14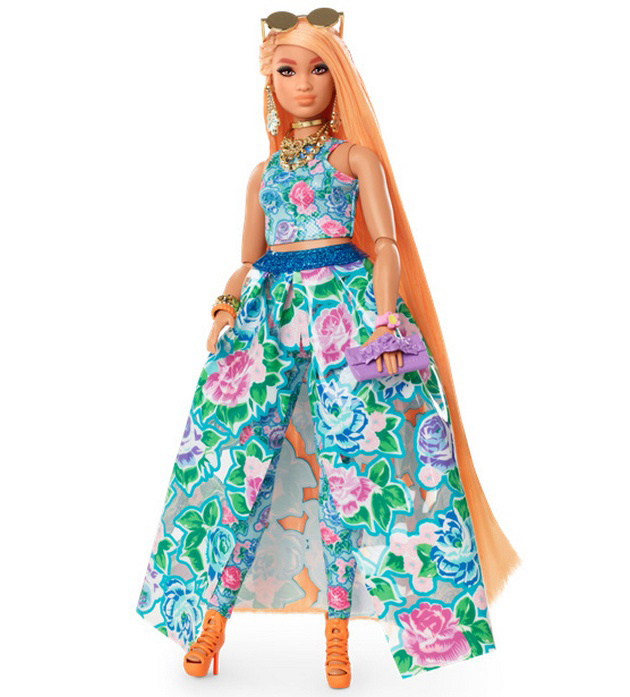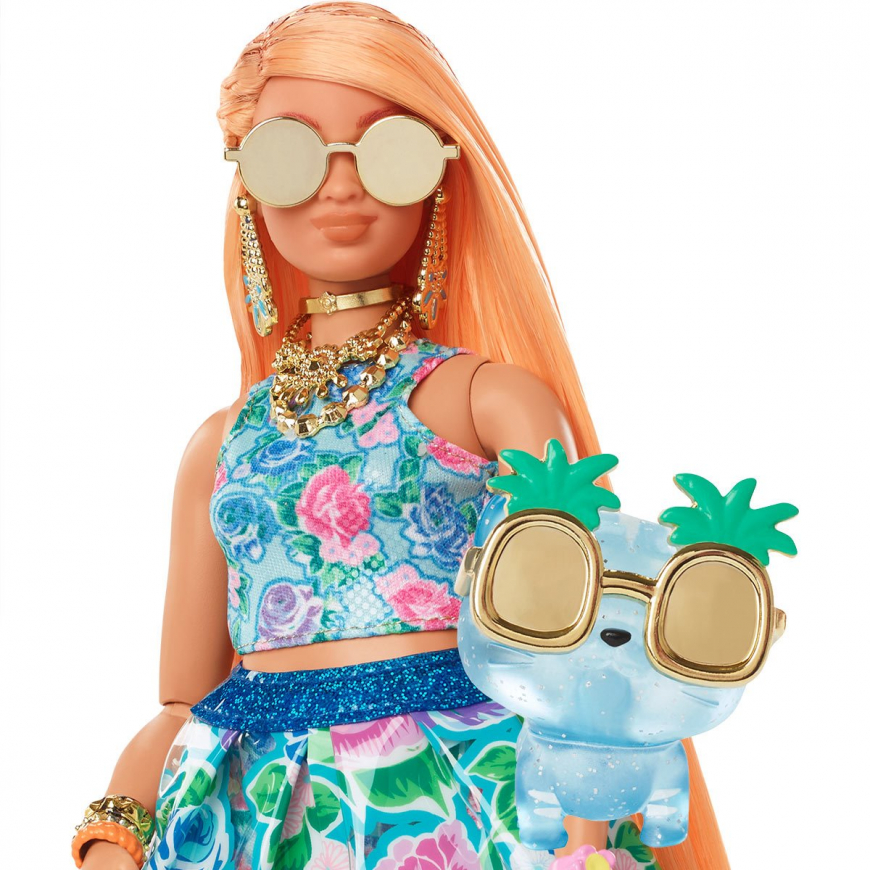 Barbie Extra Fancy doll in Pink Dress HHN12
Barbie Extra Fancy doll in Teddy Bear Dress HHN13
Barbie Extra Fancy doll in Teddy Bear Dress HHN13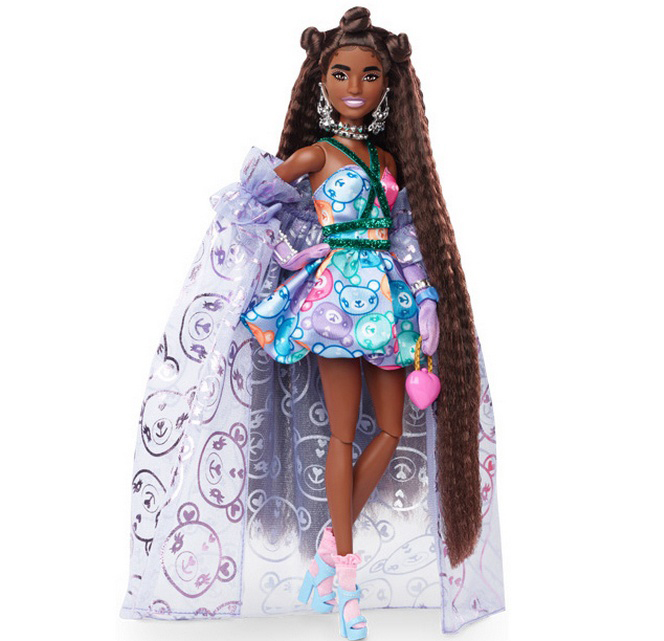 In real life photos from jayroberts2k:




Barbie doll's look goes big with extra-long, crimped hair styled in bantu knots.
She showcases her confident style in a playful, glam gown with rainbow teddy-bear print and sparkly-green strap details, layered with a matching teddy-bear cape gown with foil print.
Blue heels, pink socks, metallic micro sunglasses, purple gloves, a heart-shaped handbag and lots of luxe, layered jewelry inspire self-expression and storytelling fun.
Her pet teddy bear is oh-so extra, too, with heart-stamped cheeks and an adorable expression!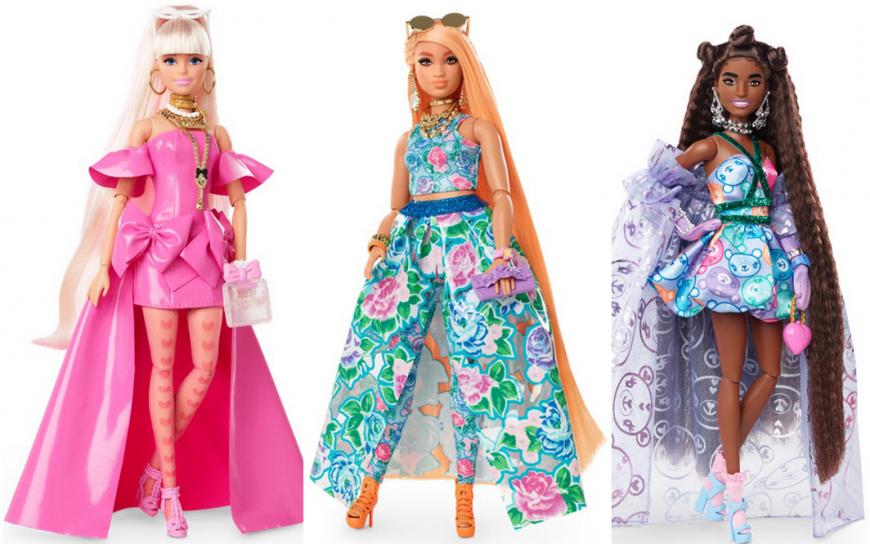 Price: $29.99
Release date:June 2022
Subscribe if you want to be informed when Barbie Extra Fancy dolls will be released
Facebook