Meet Mini Bratz series 3 collection. There are 24 dolls and toys to collect including Tokyo A Go-Go, Yasmin, Live In Concert, Slumber Party, Formal Funk, Funky Fashion Makeover and series 3 mini Bratz dolls.



First look at Mini Bratz Series 3 collection from RuHamsDollRace:





BRATZ: You know them and you love them! The girls with a Passion for Fashion! are in mini form by MGA's Miniverse!
NOSTALGIC: Travel back in time with these fun and iconic Bratz favorites from the early 2000s!
NEW COLLECTIONS: For the first time ever, collect Live In Concert, Formal Funk, and Series 3 (Tiana, Fianna, Felicia, and Dana) in miniature form!
CALLING ALL COLLECTORS: Looking to finish your collections of Pretty 'N' Punk, and Tokyo a Go-Go started in Series 1 & 2? Find them now in Series 3!
REUSABLE & BLIND PACKAGING: Each mystery trapezoid capsule turns into a stackable display and comes with two Mini Bratz in mini replica packaging and a collector's guide! Now in a super stylin' new teal color! Each package is blind so you won't know which figures you get until you unbox them!




Mini Bratz series 3 dolls and Mini Bratz Kylei Jenner series 2 dolls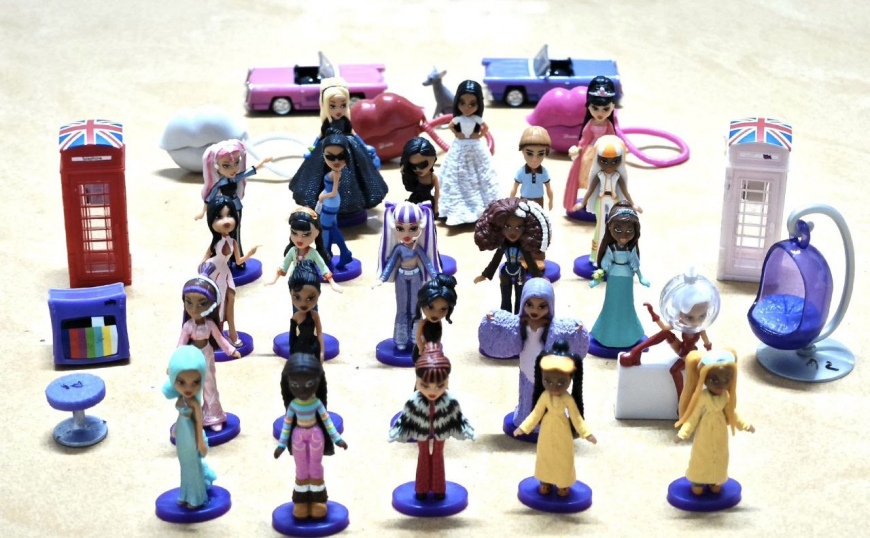 Price: $9.99
To be updated!
Facebook