More Barbie A Touch of Magic dolls will be releases soon. Meet Barbie Touch of Magic Malibu and Brooklyn color change mermaids dolls.



Barbie Color Change Mermaid Barbie A Touch of Magic Malibu doll HRP97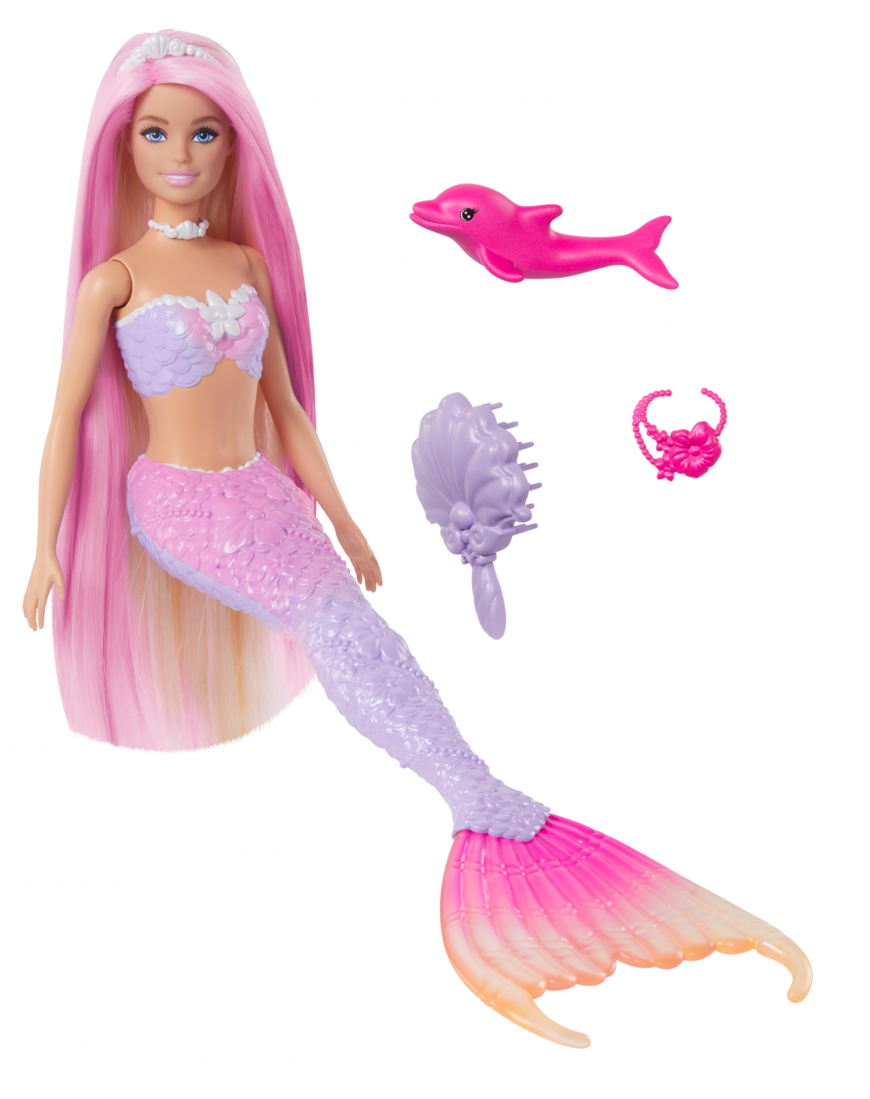 Designed with beautiful detail from head to fin, Barbie 'Malibu' doll has 7.5-inch-long pink hair that kids can brush out, style, and repeat for endless fun.
- Switch up her look for any adventure with a colour transformation! Dip Barbie doll into icy cold water to see her hair, bodice, and tail turn purple.
- Dip her in warm water to see her change back to her original bubblegum pink look, then relive the transformation again and again.
- Ocean-themed accessories spark imagination! Dress-up Barbie with a headband, choker, and floral necklace, then play out adventures with her mini dolphin friend!
Barbie Color Change Mermaid Barbie A Touch of Magic Brooklyn doll HRP98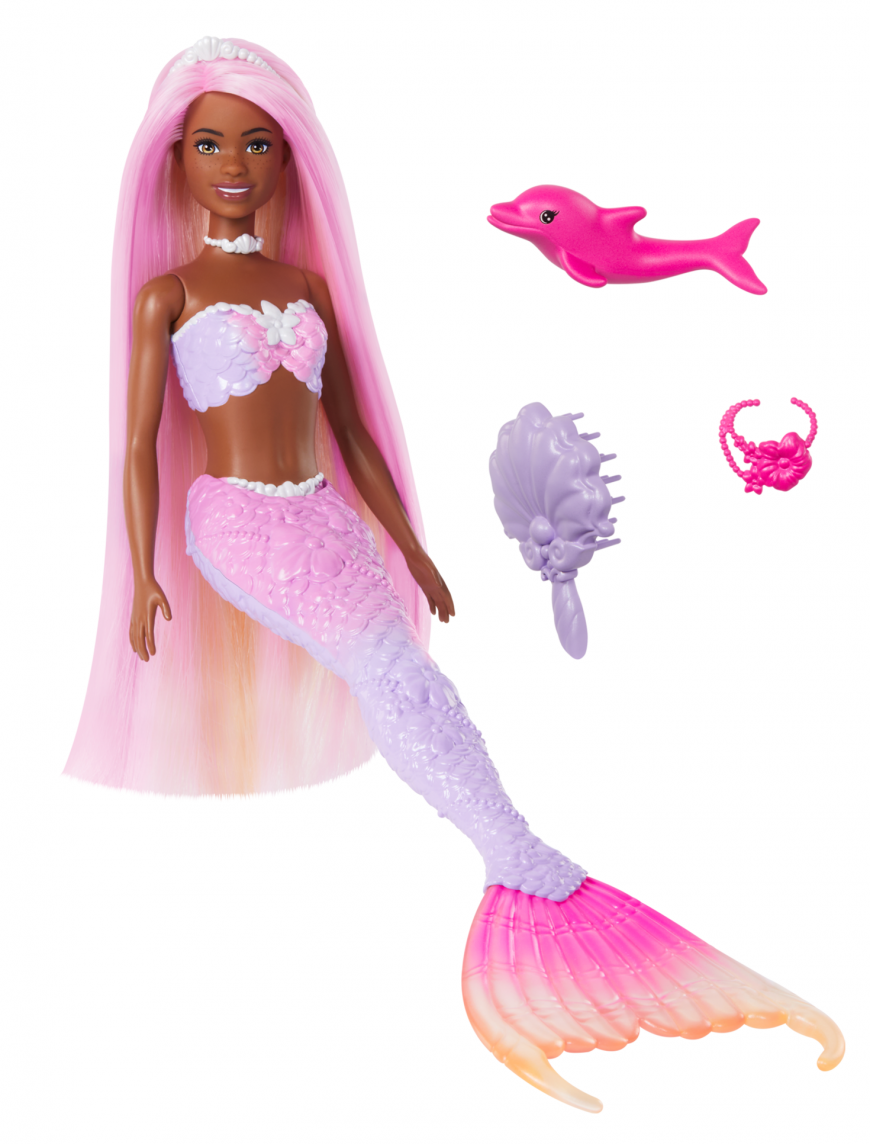 - Kids will love diving into magical 'tails' of adventure with their Barbie mermaid doll, inspired by the show Barbie A Touch of Magic!
- Designed with beautiful detail from head to fin, Barbie 'Brooklyn' doll has 7.5-inch-long pink hair that kids can brush out, style, and repeat for endless fun.
- Switch up her look for any adventure with a colour transformation! Dip Barbie doll into icy cold water to see her hair, bodice, and tail turn purple.
- Dip her in warm water to see her change back to her original bubblegum pink look, then relive the transformation again and again.
- Ocean-themed accessories spark imagination! Dress-up Barbie with a headband, choker, and floral necklace, then play out adventures with her mini dolphin friend!



Release date: November 2023
Subscribe if you want to be informed when Barbie A Touch of Magic color change mermaids dolls will be released
Facebook