TOTALLY SPIES will officially return to Cartoon Network for Season 7 in 2024!

First teaser trailer

New promo image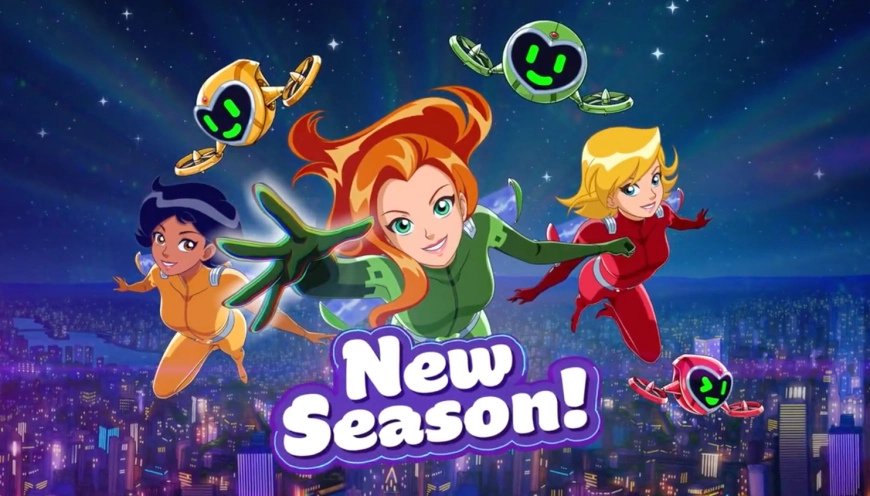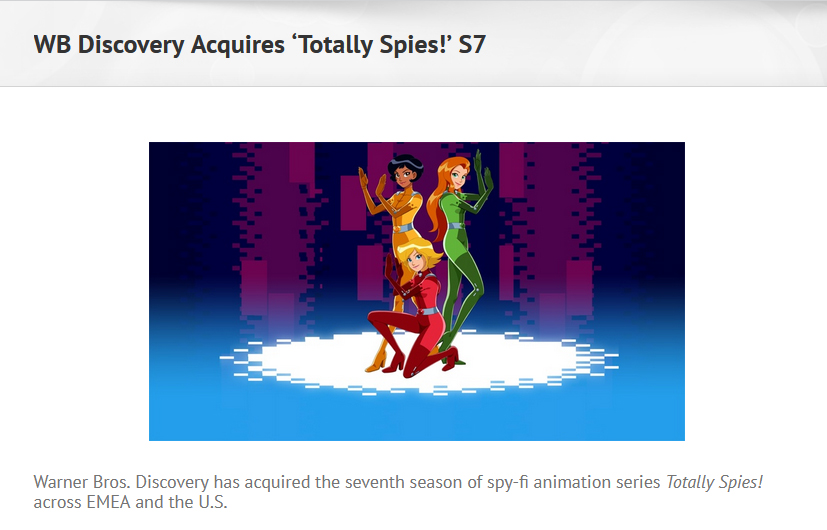 New teaser image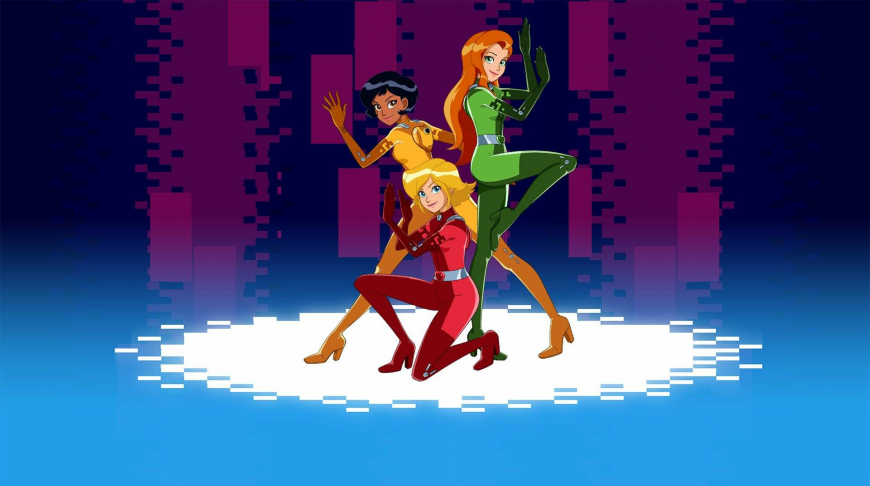 Old information below:
On Monday (10 January 2022) Thomas Astruc, who was in charge of working as storyboard supervisor for the animated series Totally Spies!, revealed that the series will have a seventh season and that it is already in production. The news that a new season of Three Little Spies was in development took everyone by surprise. Now it is official, Totally Spies coming back with 7 season in 2023 with 26 x 22′ episodes.


Pre-production for season seven is now underway in France, in partnership with Ollenom — the recently launched studio division of Monello Production. Gulli (M6 Group – France) and Discovery Kids LatAm are on board as commissioning broadcast partners.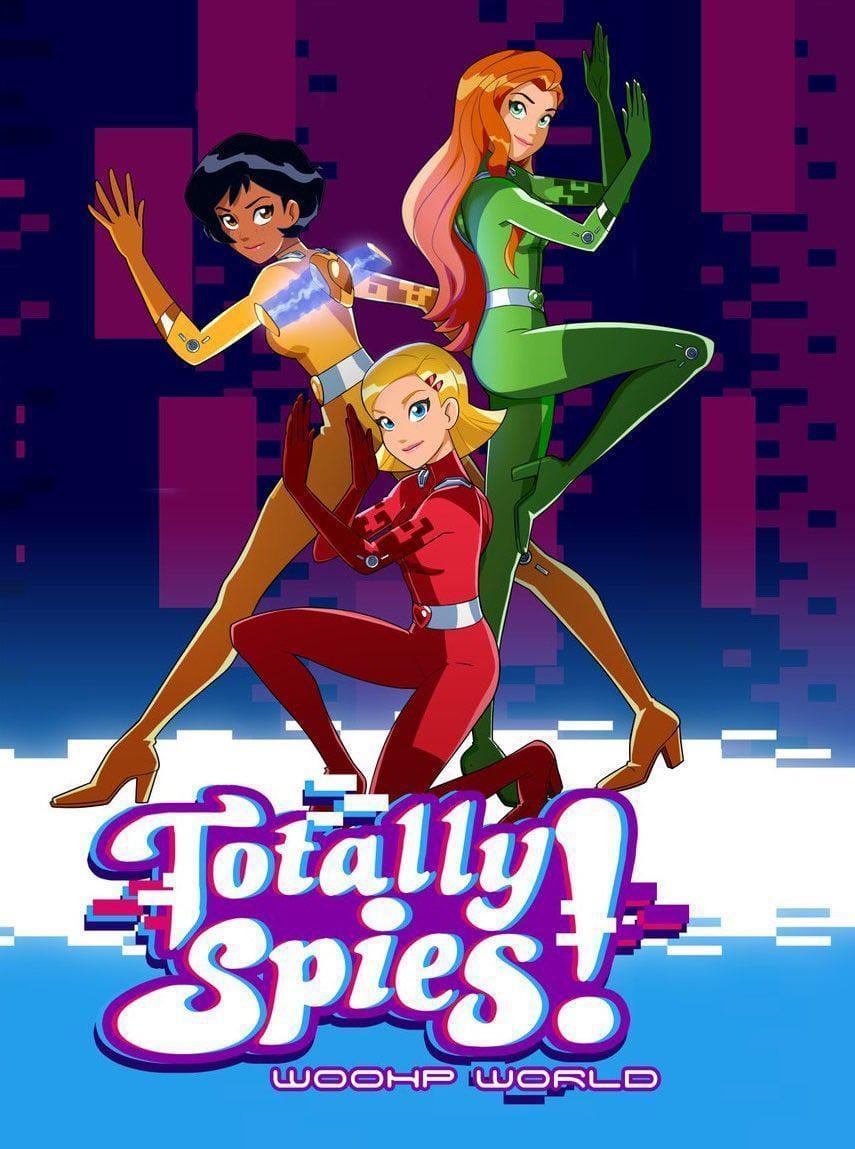 Released by France's InfoSeries account, the poster shows the update in the girls' look. With more technological details in their outfits, as we can notice in Alex's new backpack. Totally Spies also feature new hairstyles. Clover, for example, has straighter hair, held back by hair clips, while Sam's hair is wavier than before.


"It is an honor and a huge responsibility for us to produce a new season of such an iconic series," said season seven producer Benoit Di Sabatino (Code Lyoko, Titeuf: The Movie). "We have developed the new season internally with Gary Milne our head of development. I am so pleased to collaborate with the Totally Director! Stephane Berry and very thankful to our partners M6/GULLI and Discovery Kids LatAm."

Berry commented, "Totally Spies! is a unique phenomenon, and 21 years later, they are still on screen and in our hearts. The girls who have been loved and adored by several generations are back for more international adventures with the same energy, sense of style, incredible accessories, cult one liners with more exuberance and fun than ever. With the same enthusiasm and passion, and a team that have grown up with the coolest spies in the world, I'm back on a mission for 26 brand new adventures packed with new surprises."

Zodiak Kids and Family Distribution will own all international broadcast rights to the new series.
Facebook