Amazing new addition to the Hasbro's Star Wars toy Collection - The Mandalorian Baby Yoda Animatronic doll. Or better say Star Wars The Child Animatronic toy.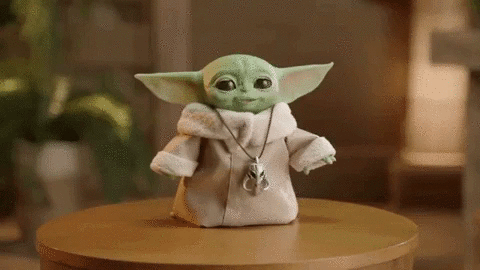 SERIES-INSPIRED SOUNDS: Touch the top of The Child Animatronic Edition's head to activate sound effects inspired by The Mandalorian, including happy and excited, giggles and babbles, tired and sleeping, and Force effects sounds. A charming green alien moves his head, hands and ears, blinking and making sounds in "over 25 combinations". For example, "The Child" knows how to use the Force, react to touch and "sleep".




Toy will be out for preorder soon with the release date on December 15 2020.





ANIMATED TOY: Features motorized movements, including a head that moves up and down, ears that move back and forth, eyes that open and close, and more.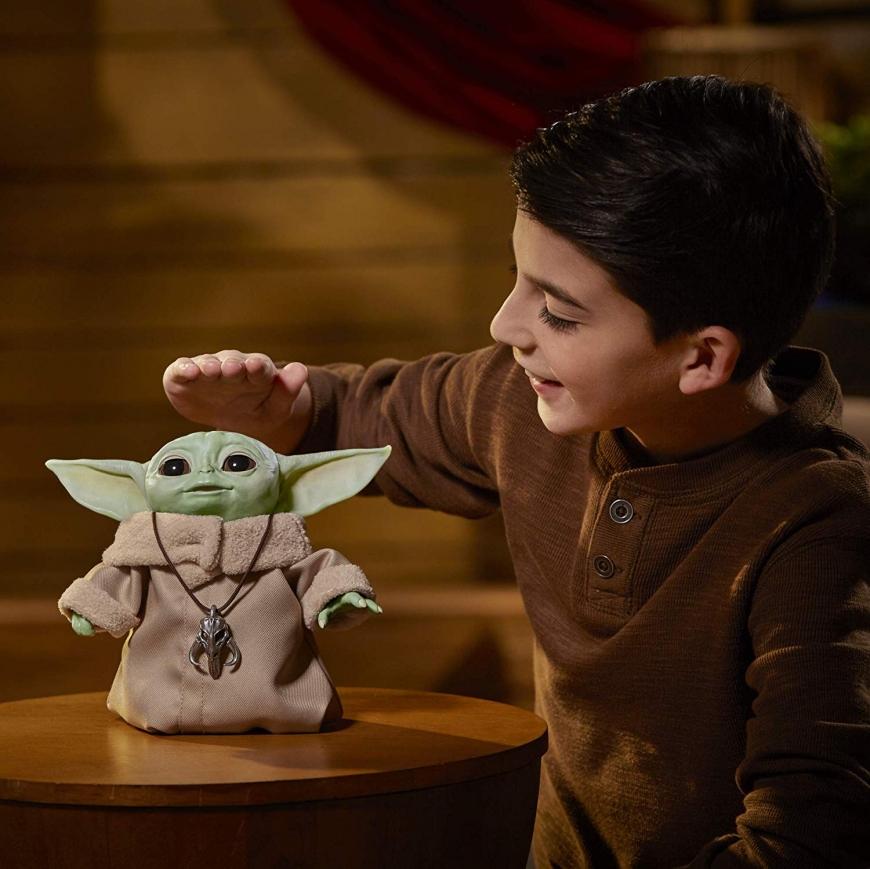 FORCE ACTIVATION: Boys and girls ages 4 and up will love patting The Child Animatronic Edition's head 3 times for Force activation, in which the animatronic toy will raise its arm, close its eyes, and sigh, as if using the Force.

FORCE NAP: Pretending to channel the Force takes a whole lot of energy and requires a lot of rest. Lay The Child toy down and it will close its eyes and take a "Force nap".



STYLED AFTER THE DISNEY PLUS SERIES: Star Wars The Child Animatronic Edition is inspired by the fan-favorite character from The Mandalorian and includes a removable Mandalorian pendant necklace and premium soft goods robe.

It's not the only one toy version of the Baby Yoda. Earlier Funko Pop presented a collectible figure (in two sizes regular and big), which became the most pre-ordered in the history of the brand. There are some really cute Star Wars The Bounty Collection Baby Yoda figures from Hasbro, and Baby Yoda talking plush toy.

The first season of the Mandalorian was released back in 2019, but the toys only appear now - showrunner Jon Favreau and the Lucasfilm team carefully hid the characters for fear of leaks.
Don't miss any news - subscribe to our
Facebook