Meet new LOL Surprise tots dolls – LOL Surprise Remix Hair Flip.


Release date: Fall 2020



What is LOL Surprise Remix Hair Flip?


This is 1 series of new music theme-driven dolls – L.O.L. Surprise Tots with colorful hair and shrill hairstyles to style (all dolls have different hair color). They will have color change hair feature.
Some dolls has musical instruments.



LOL Surprise Remix Hair Flip packaging


Innovative packaging! A speaker with a plastic turntable that actually sounds! inside the package is included a mini vinyl that
when leaning on the turntable, unveils a frame of the new lol song. Every single LOL Remix hair Flip doll has its own song frame. New LOL Remix package is box that looks like record player. Collecting different boxes from LOL Remix hair Flip and LOL Remix Pets dolls you will be able to build a toy boombox.



LOL Surprise Remix Hair Flip dolls


Each doll comes with music accessories and a look that matches the music they represent.
In total there are 12 characters to collect.
The Glitterati: Stix Queen, Bluegrass Queen
Glee Club: Nashville, Soprano, Alto
Pop Club: Radical Q.T., Bangle B.B.
Rock Club: Roadie, Rebel, Twisted Sis
Hip Hop Club: Supa Fly, Nae Nae



LOL Surprise Remix Hair Flip checklist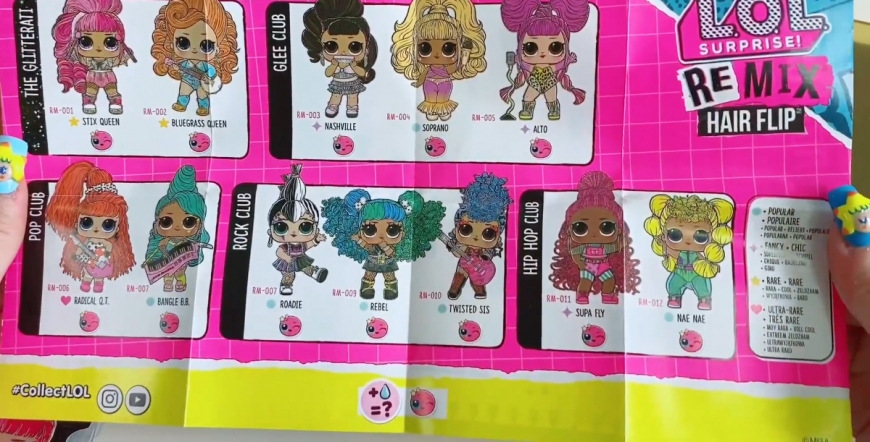 LOL Surprise Song


With every unboxing you discover a part of the L.O.L. Surprise Song.



LOL Surprise Remix Hair Flip release date


New LOL Surprise music collection will be released for pre-order in August 2020.



Price


Official retail price: 15.99$

The article will be updated as new information, images and videos become available.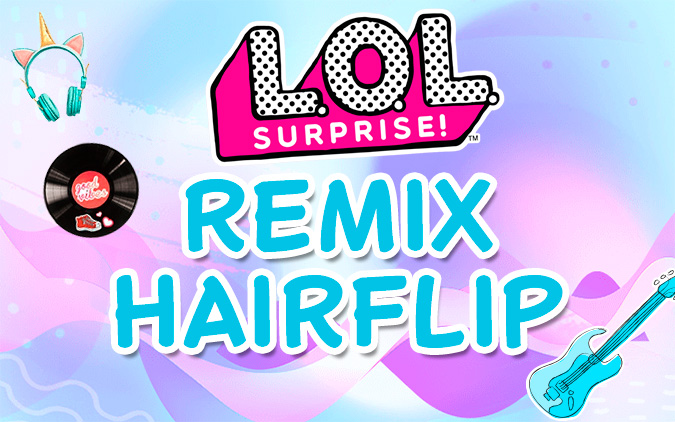 Subscribe if you want to be informed when LOL Surprise Remix Hairflip series 1and other new LOL Surprise dolls will be released
Don't miss any news - subscribe to our
Facebook