Are we getting Genshin Impact anime?
Genshin Impact is a worldwide famous online game with open world from miHoYo. The creators of the game regularly stream upcoming updates, event information and merchandise news. But an upcoming stream has suddenly been announced on Twitter by Crunchyroll. Crunchyroll is one of a largest distributer of anime in US and Europe. So that could mean the announcement of the Genshin Impact anime.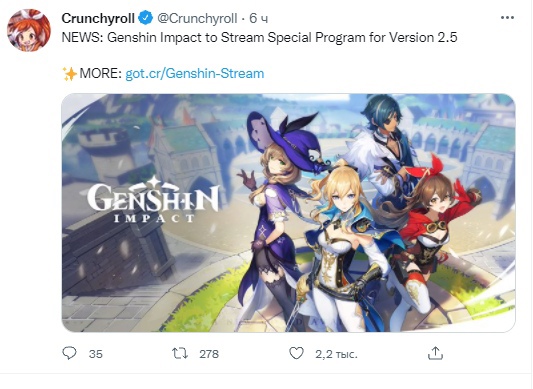 Update.
For now it is only teaser of the upcoming update in amine style. But maybe it is first step towards the full anime, or donghua, how it is called in China.

Don't miss any news - subscribe to our
Facebook