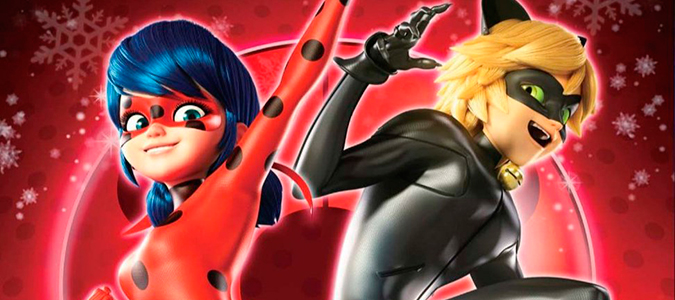 The names of the first episodes of season 3 of the animated series "Miraculous: Tales of Ladybug & Cat Noir" have appeared on the Internet.
1.Weredad (Dad werewolf)
2.Chris Master
3.Backwarder
4.Animaestro
5. Bakerix ... (pulls a joke about Winx and bakery transformation)
6.Onichan
7.Silencer

Consider that the numbers we have set only for the numbering of the names, in which order the exact series will actually be released, for the time being it is impossible to say for sure. According to preliminary data, the order is such, but how it will be implemented is not known in reality.

Similarly, only the Weredad series (Papa werewolf) series has been officially confirmed. Its premiere will take place on December 30th on the streaming Swiss channel. SYNOPSIS OF WEREDAD:
When Chat Noir fails to understand that Marinette is Ladybug, Marinette panics and makes him believe that she is in love with him to divert his attention. But his parents attend his declaration, and Tom, absolutely delighted, decides to invite Chat Noir to lunch at the Dupain-Cheng's. But when the superhero confesses to them that he is not in love with Marinette, Tom is heartbroken and is akumatized by Hawk Moth. Became Weredad, a huge man-guard dog monstrous, he locks up Marinette in a jail of brambles to protect her from the outside world and heartbreaks. Separated from Tikki, Marinette can not be transformed! Will Chat Noir manage to make Weredad listen to reason? And will Marinette find Tikki in time to stop her father?
Facebook