Mihoyo is releasing the first Genshin Impact OST box set, and it will be one of the most beautifully designed CD box set, we have ever seen.
OST set will be released in Limited Edition and regular edition versions. This news will talk about the limited edition, the regular version just contains boxes with discs. No extras and no fancy huge box like the limited edition has.

And since it is a matter of music, Venti and Mondstadt city were at the head of the whole arrangement. Venti is bard and Anemo Archon, keeper of Mondstadt. So the Genshin Impact Limited Edition OST box set decorated in Venti colors, and each of the boxes has an additional decoration in the form of Mondstadt's buildings.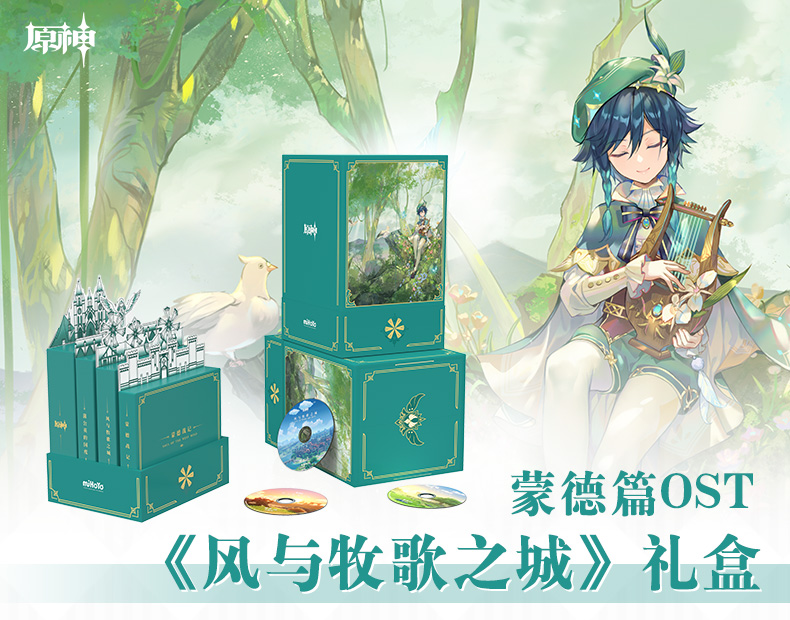 You can pre-order it on Aliexpress here:
https://ali.ski/x8IVc
https://ali.ski/xvPUoV
You can get regular version (just cd) without bonus goods here:
https://ali.ski/b1X0N
Delivery date: end of July, if you buy now, please extend the seller's delivery date (100 days)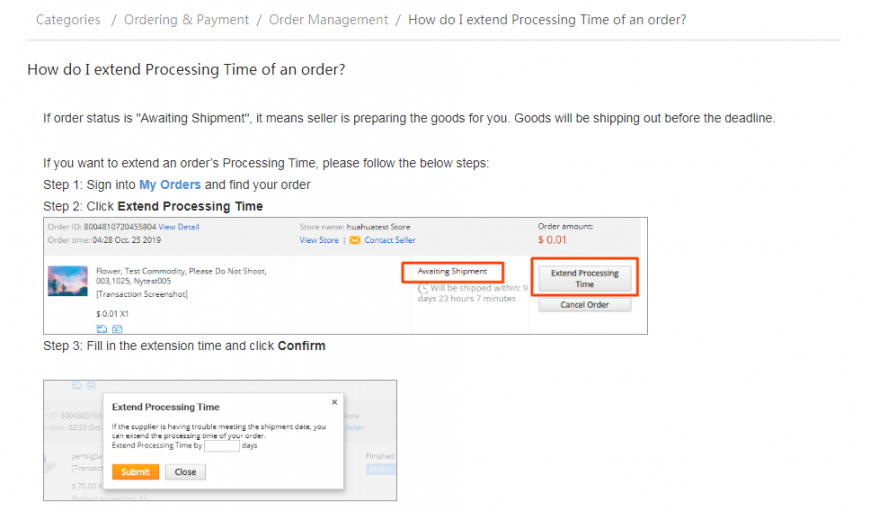 Also included with the limited edition version are the following extras:
- Venti shikishi board
- Plush wind spirit
- Special Venti badge
- Mettalic Lyra badge
Each Gift Box set will come with an additional separate CD.

Release date: July 2021
More info coming soon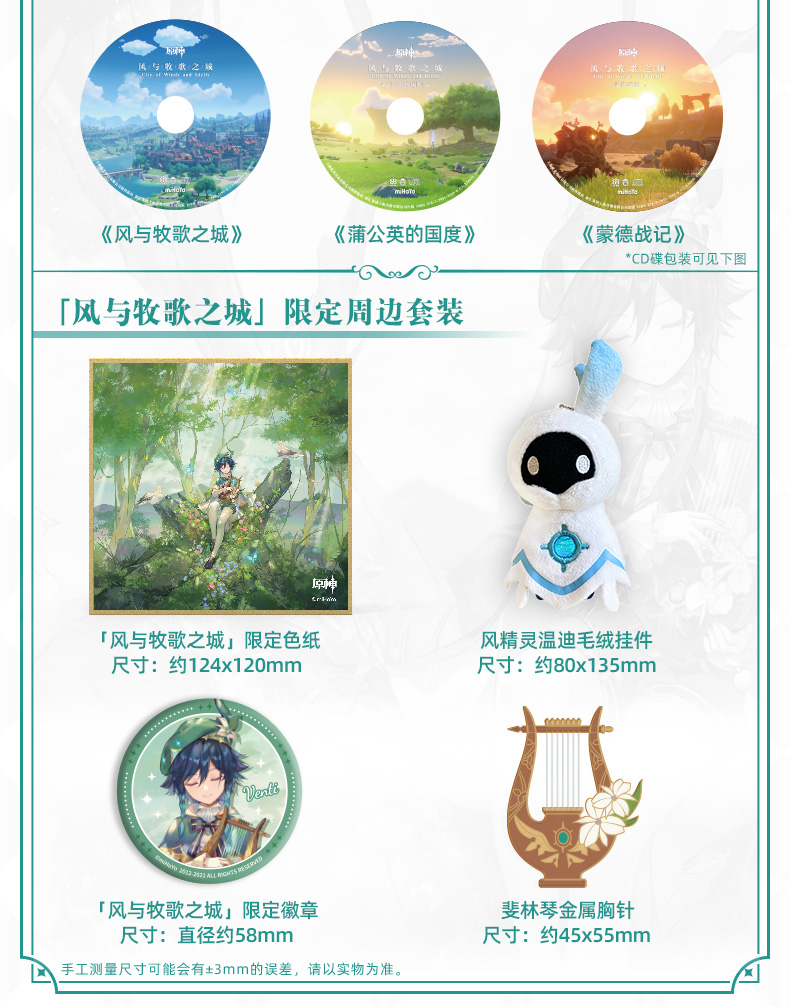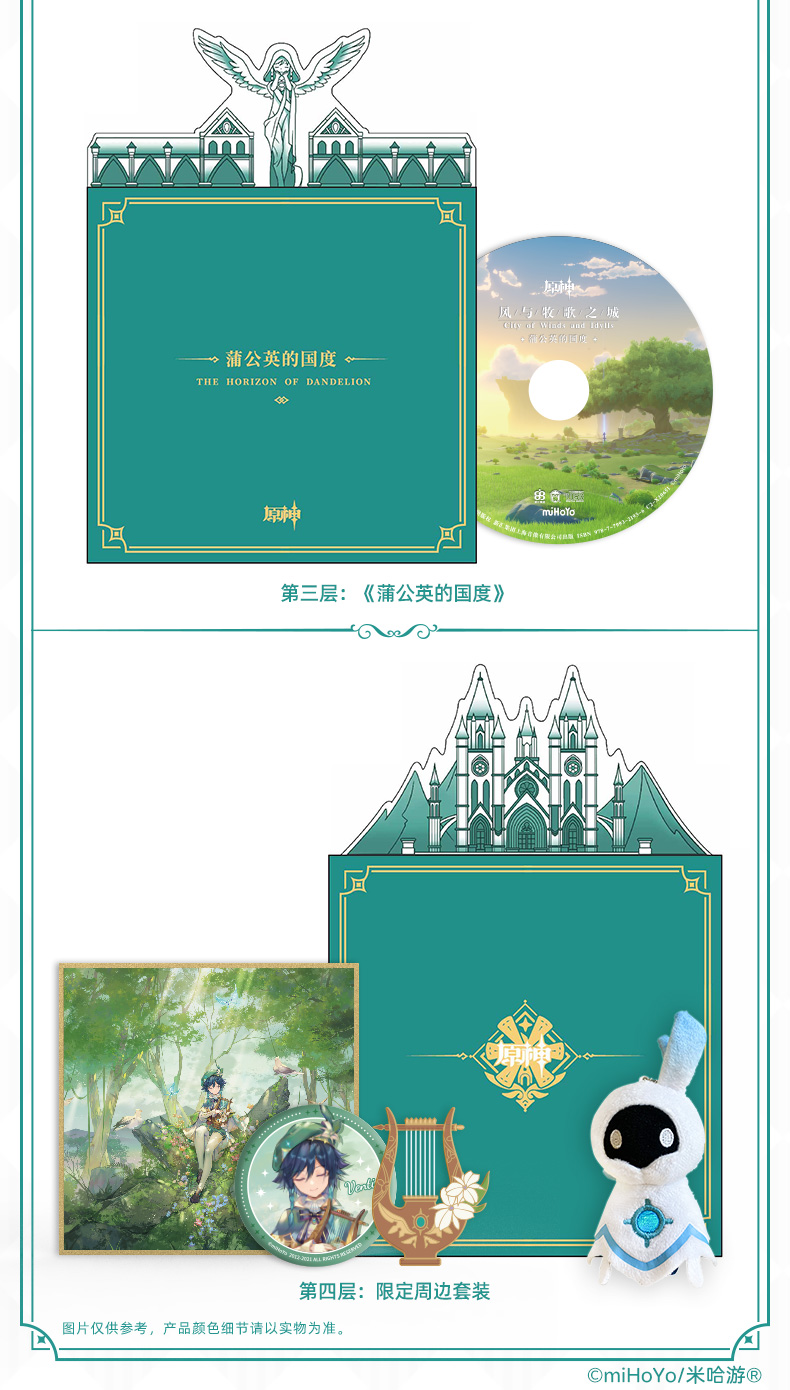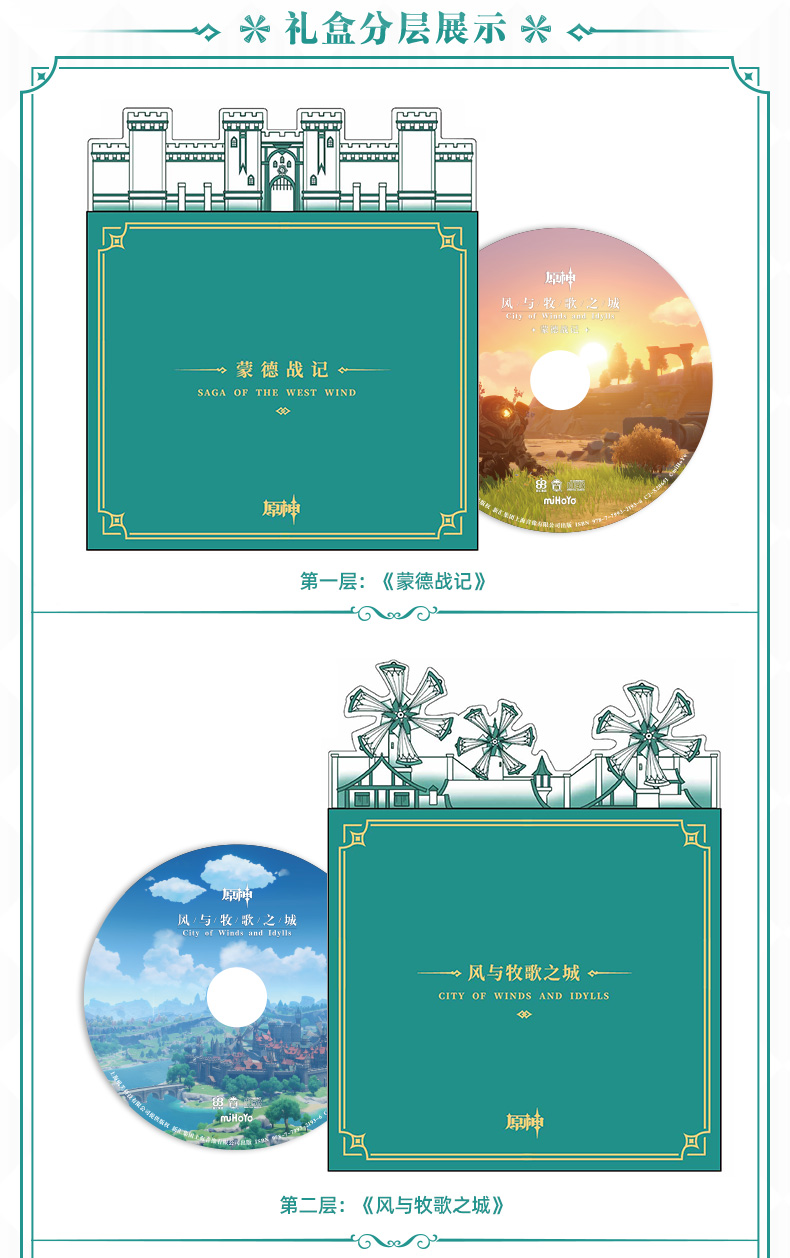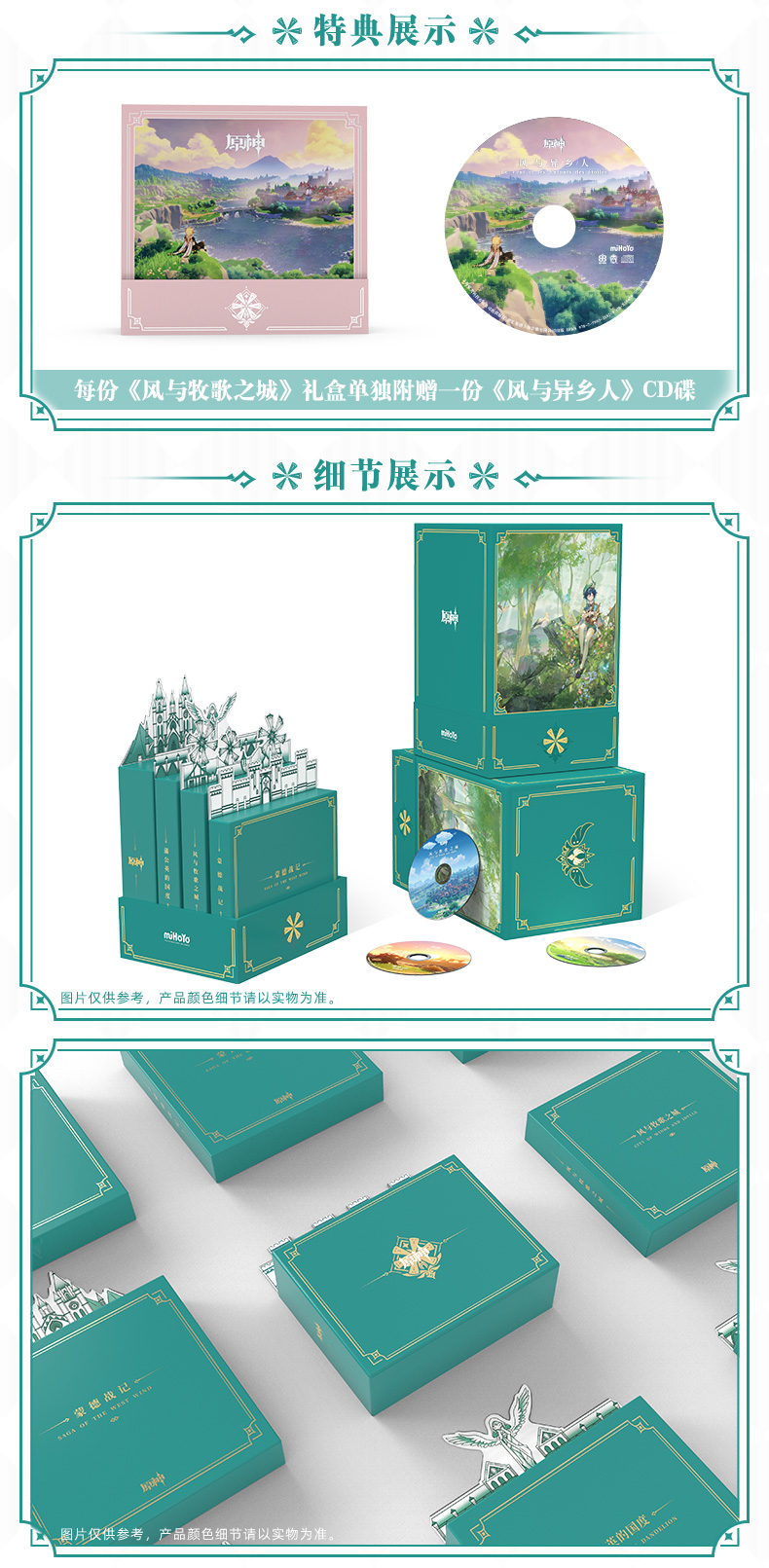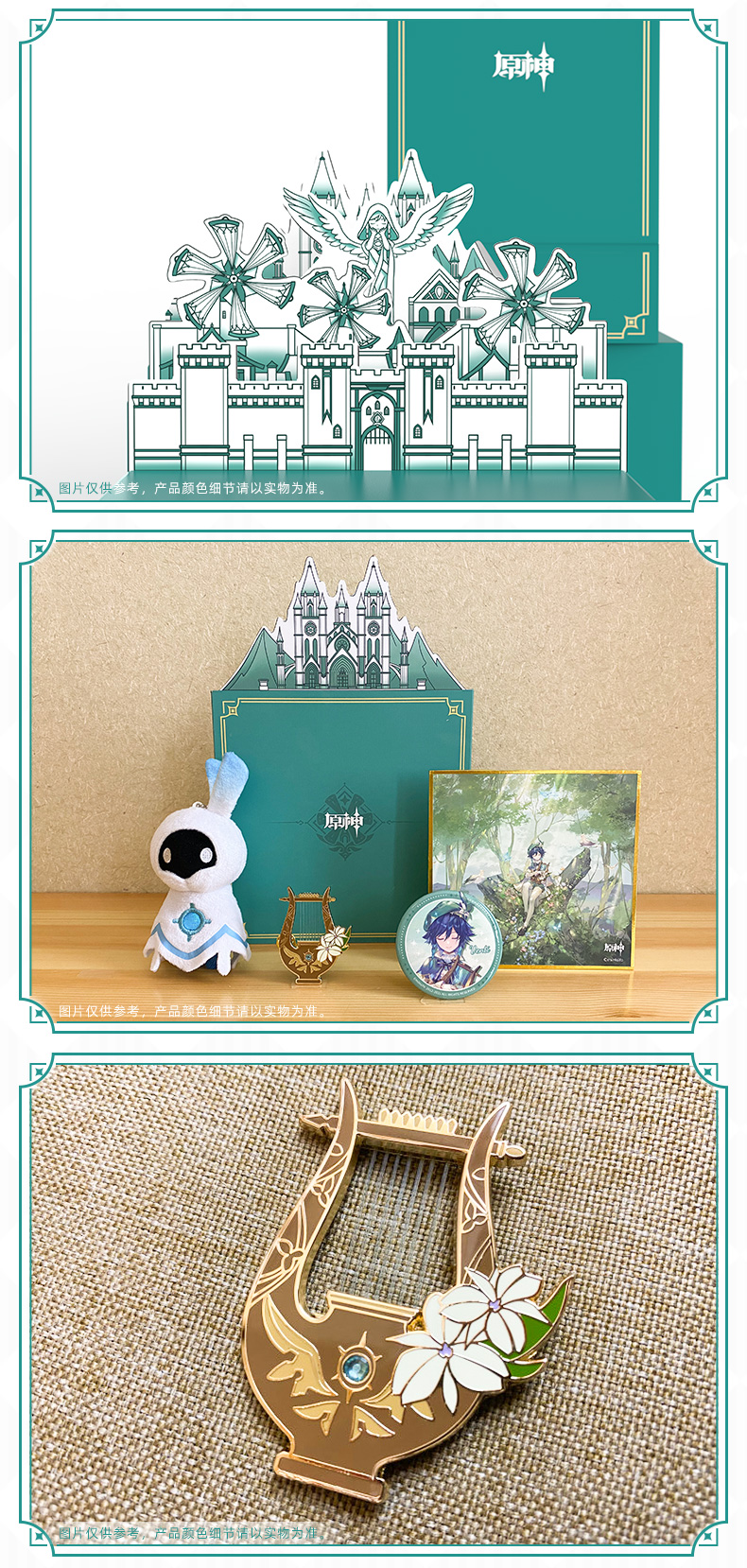 Facebook