Here release dates and prices for new spring - summer 2020 Barbie Collector dolls. Please note that these dates include the release of dolls associated with the release of films that have been postponed. There's a chance that release of those Barbie dolls will be moved too, we don't have any information on that yet.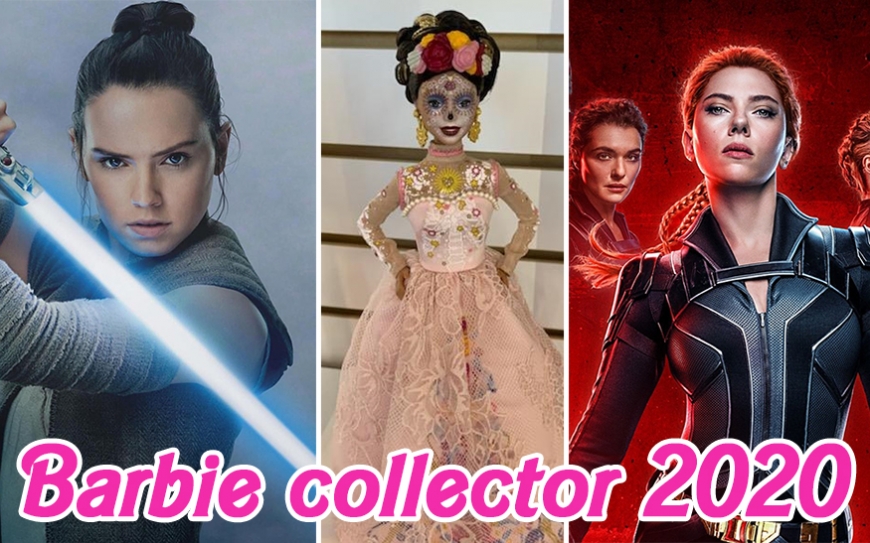 Release dates and prices for the upcoming Barbie Collector dolls:
Barbie Wonder Woman 1984 (April) $76
Barbie Black Widow (April) $65
Gold Medal (April) $35
75th Celebration (May) $60
75th Celebration African American (May) $60
Tiny Wishes (May) $35
Barbie Jean-Michel Basquiat (May) $55
Barbie Top Gun Maverick (May) $50
Barbie Silkstone Best to a Tea (May) $80
Barbie Star Wars Rey (May) $100
Barbie Star Wars Storm Trooper (May) $100
Barbie Star Wars Chewbacca (May) $120
Barbie Star Wars CP-30 (May) $100
2020 Holiday Blonde (June) $47
2020 Holiday Hispanic (June) $47
2020 Holiday African American (June) $47
Silkstone The Best Look (June) $100
Susan B. Anthony (June) $38
Barbie Elton John (June) $55
BMR1959 4 New Dolls (June) $35 each
Barbie Dia de Muertos 2 (June) $80
Alex Morgan (June) $45
Silkstone The Gala's Best (July) $165
HBC Stripes (July) $55
Yara Shahidi (Aug) $38

All already released Barie Collector dolls you can find here: https://amzn.to/2Rl8GTc. Barbie collector dolls of past years and decades are easier to look for on Ebay.
Facebook