Here they are - new Monster High Collector dolls 2020
About the 2021 new release please read here:
Monster High collectors dolls 2021 - new Beetlejuice Collector and replicas of the original Monster High dolls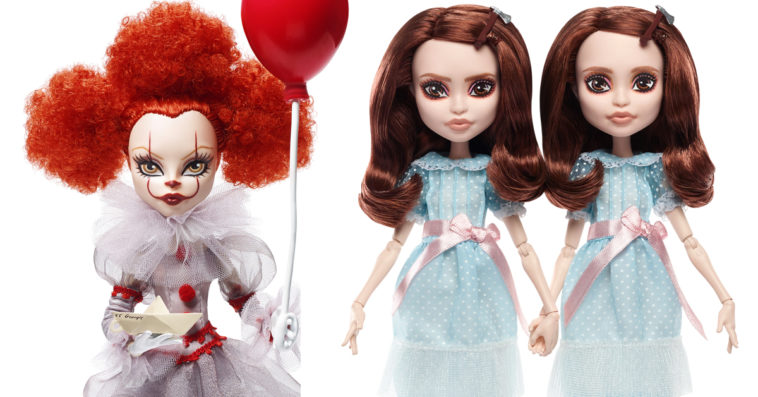 Monster High Skullector It Pennywise doll

Rocking a red curly hair and a face paint similar to that of the titular villain in the movie, this Pennywise doll is dressed in a clown costume featuring a gathered organza skirt, metallic touches, and tulle ruffles at the collar and sleeves. Other outfit details include a satiny bodice with red pompoms and trim, as well as clown shoes with platform heels. To recreate some of the iconic moments in the film, the toy set comes with two film-inspired accessories: a red balloon and an S.S. Georgie paper boat, which the doll can hold. The doll also comes in a specially designed packaging featuring the Well House, which can serve as a backdrop for the doll when displayed.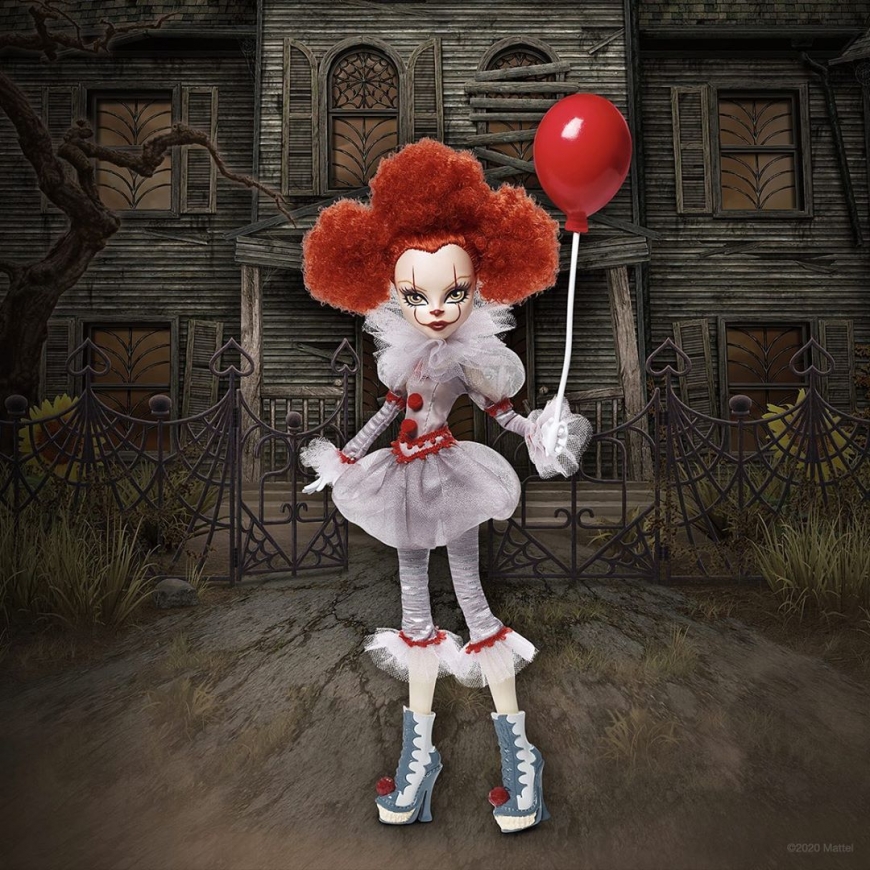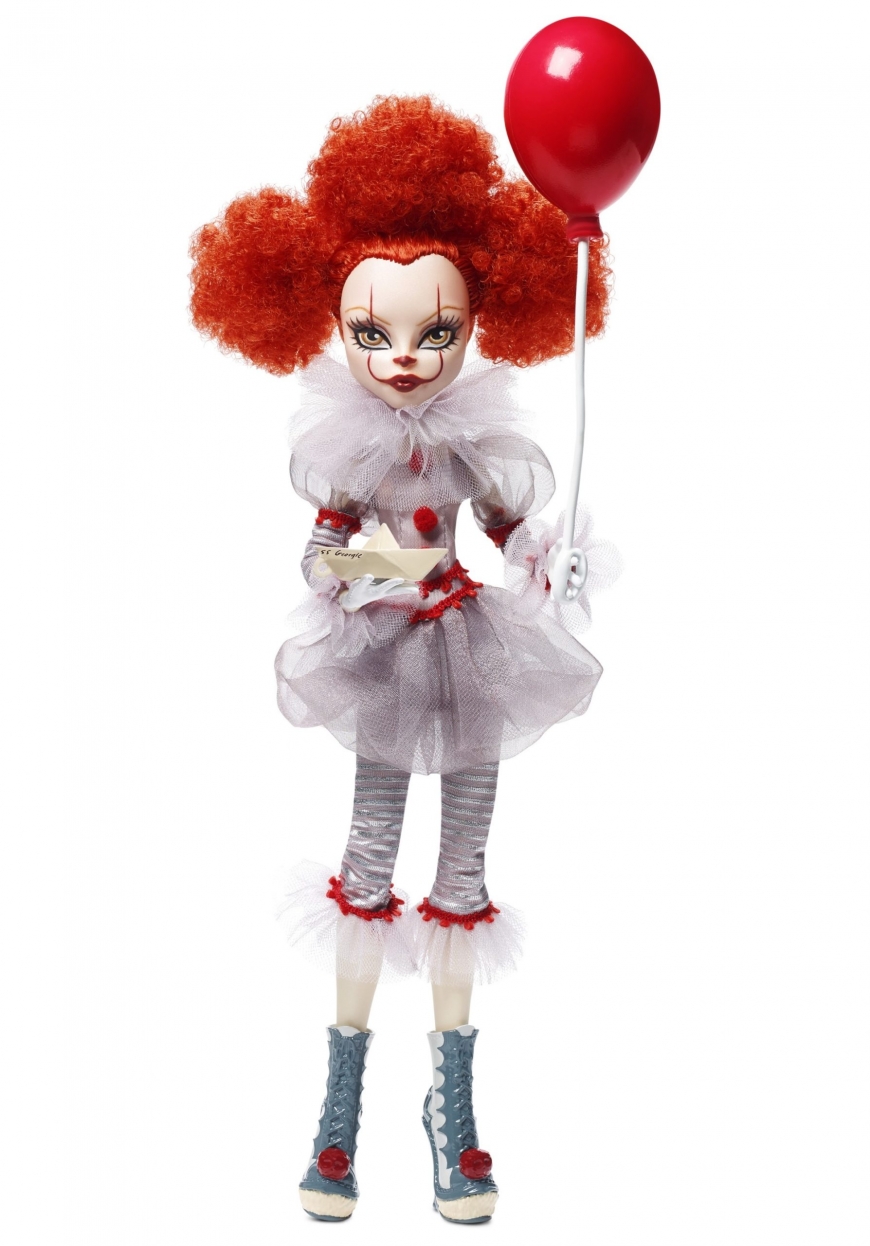 Monster High Skullector The Shining Grady Twins dolls

The twins can hold hands to recreate some of the terrifying scenes from the movie. They can also pose holding a bunch of film-inspired accessories, including a Room 237 room key, a yellow ball, and a page from Jack Torrance's typewritten manuscript. The twin dolls come in a specially designed packaging featuring the Overlook Hotel's infamous hallway.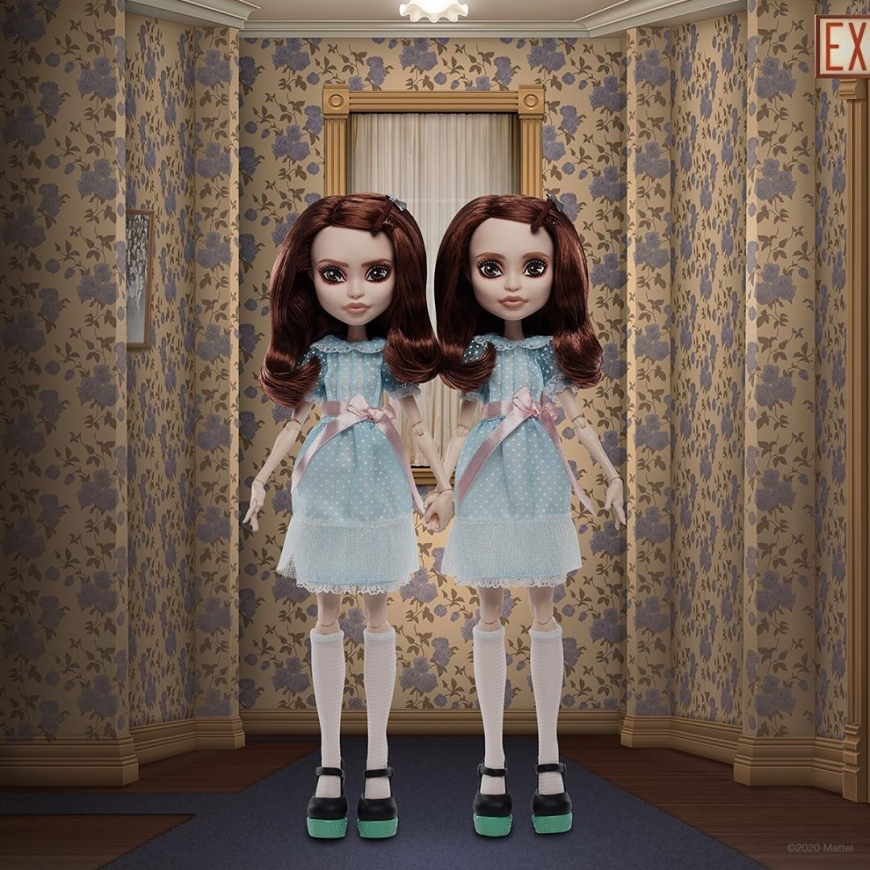 Each twin doll in this two-pack toy set wears a blue baby doll dress with a dotted print, lace trim, sheer sleeves, and a pleated bodice. Completing their outfits are hatchet hair accessories, sheer stockings, and platform Mary-jane shoes with hedge maze-inspired heels.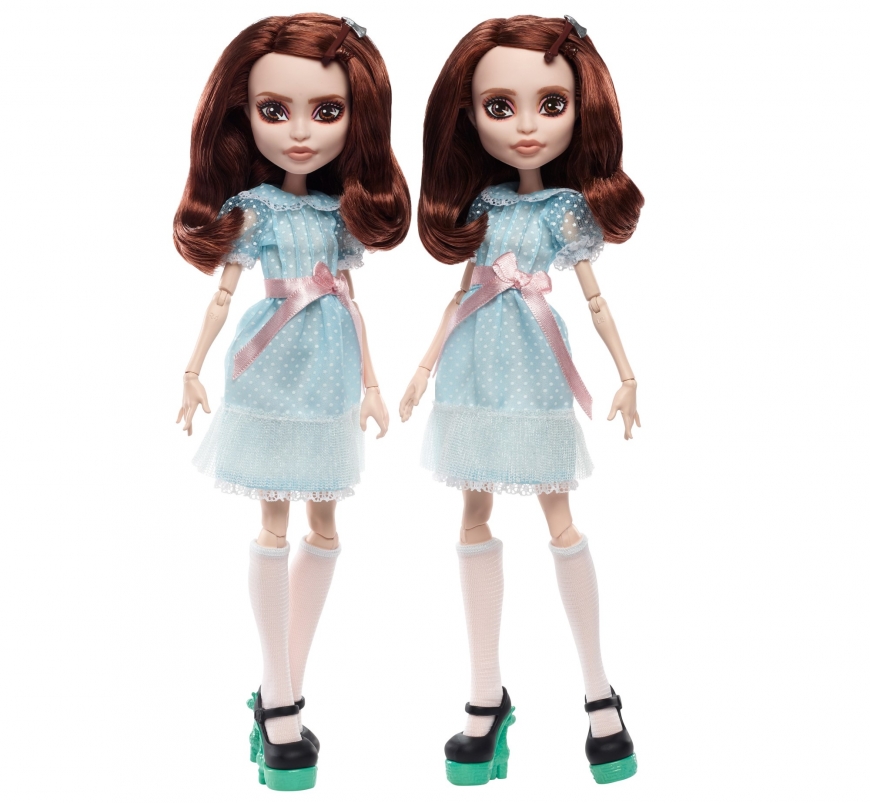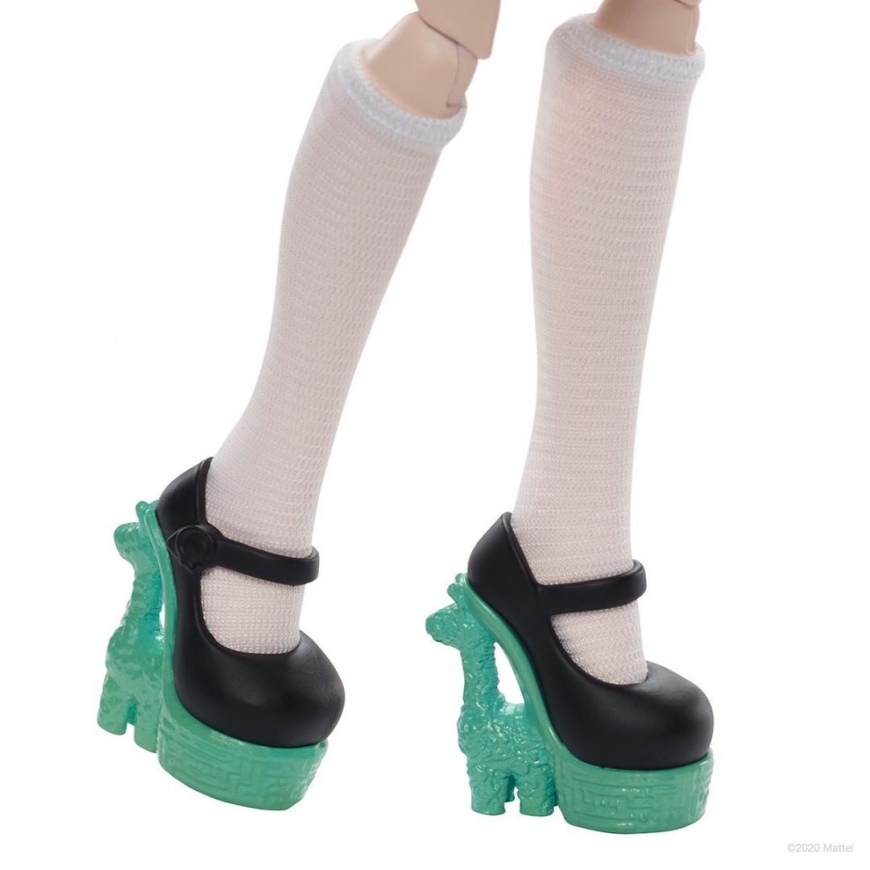 Box art and Monster High Mattel Creations collector dolls inside the boxes: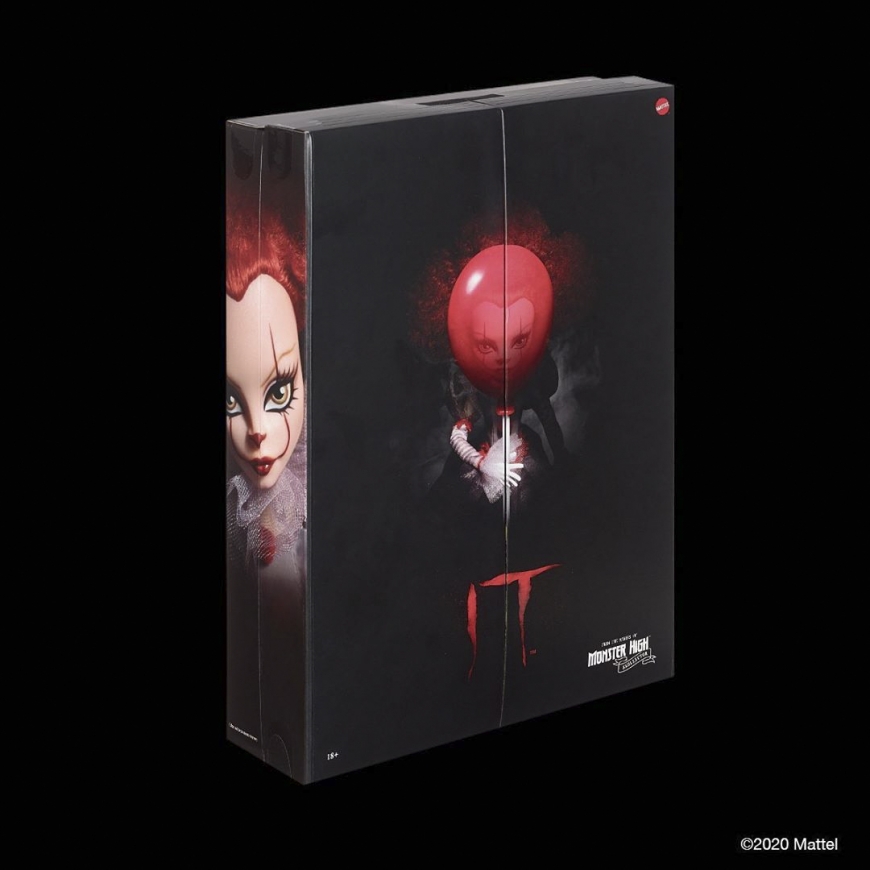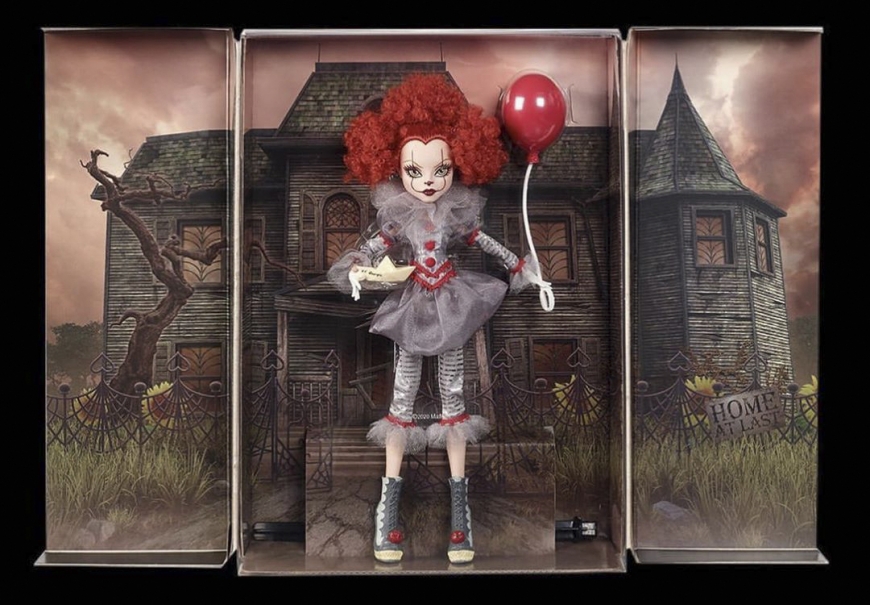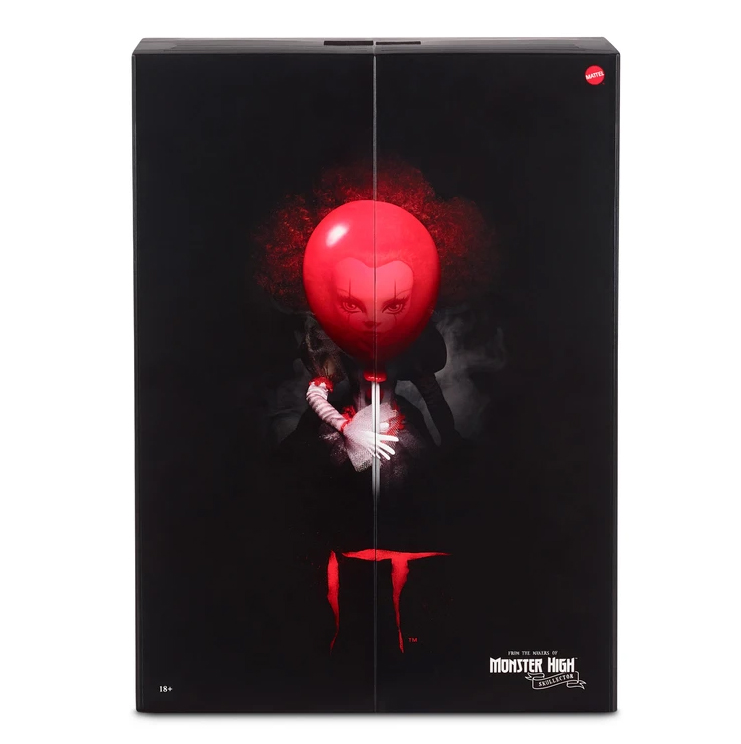 The Monster High Pennywise comes with an S.S. Georgie boat and The Grady Twins come with a key to Room 237!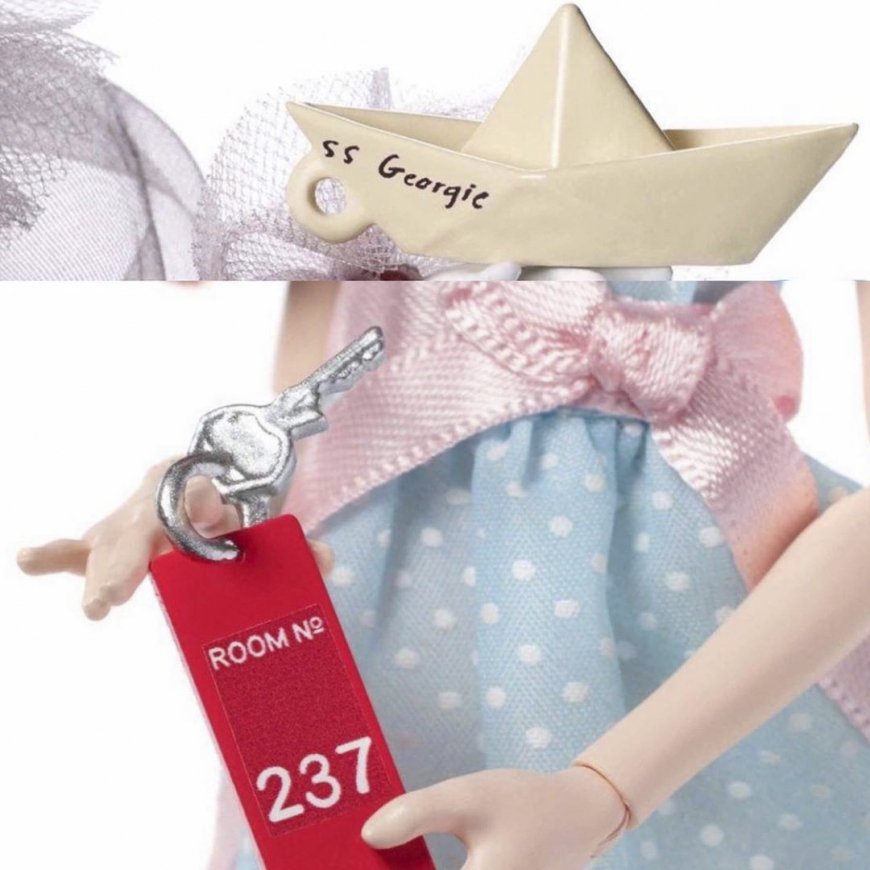 The Monster High Pennywise and Grady Twins collector posters


Limited Edition. Were available with purchase on Mattel Creations website. Already sold out.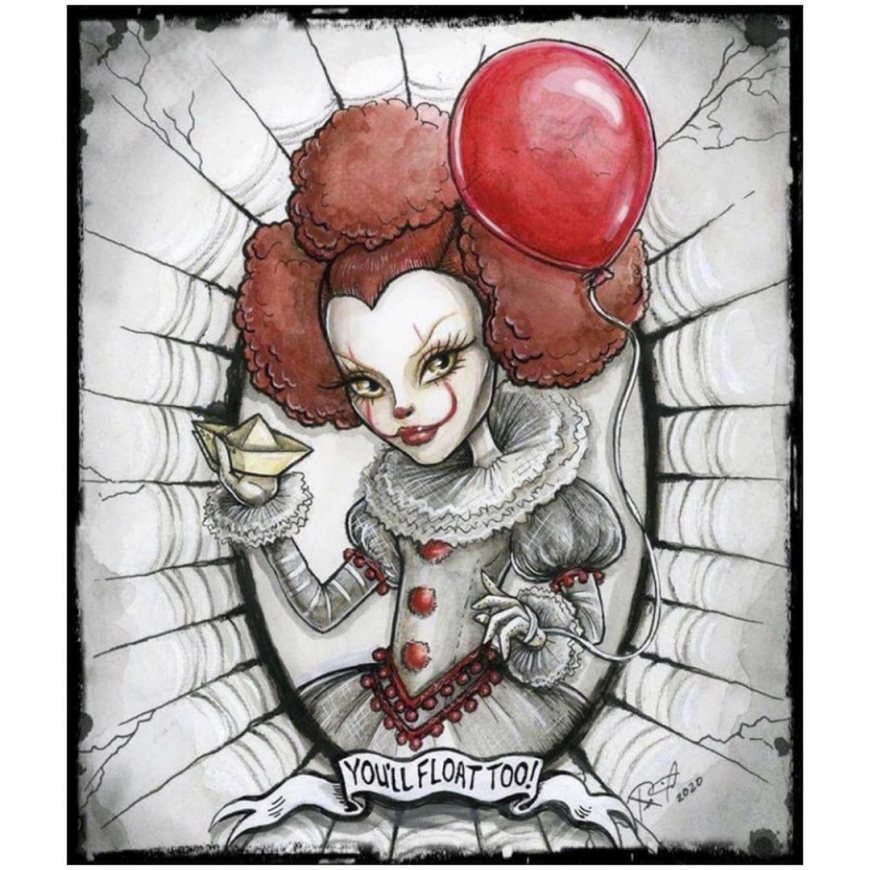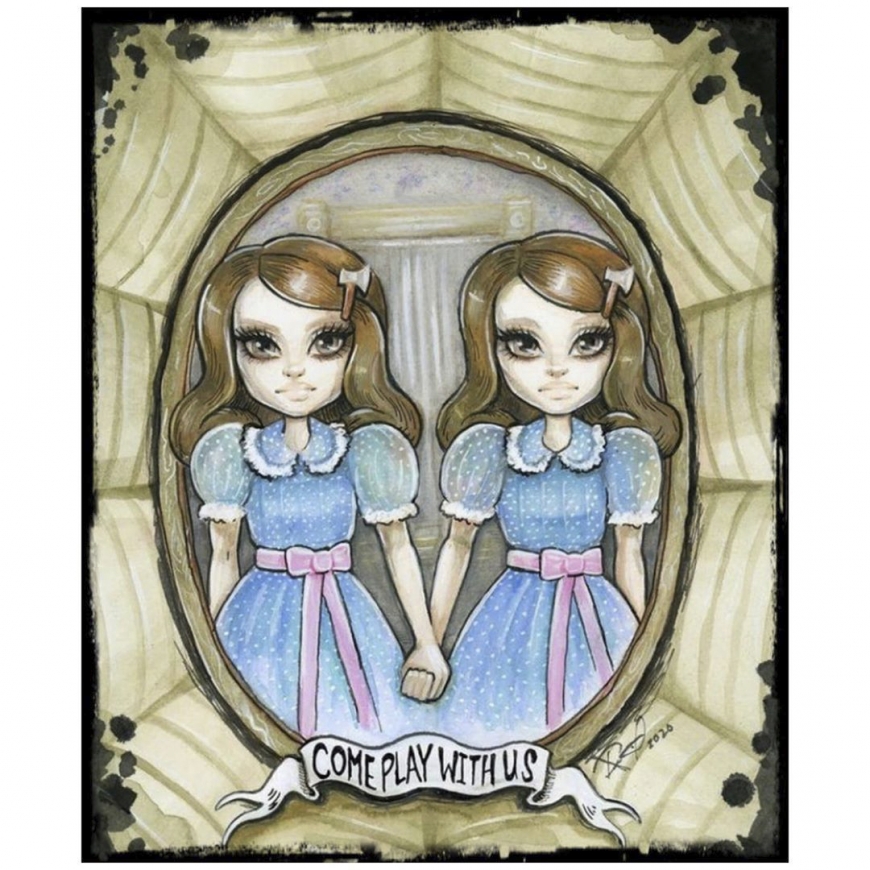 References to the movies in dolls:

The Shining Grady Twin Monster High doll's shoes color and teeth on the Pennywise doll's shoes make sence.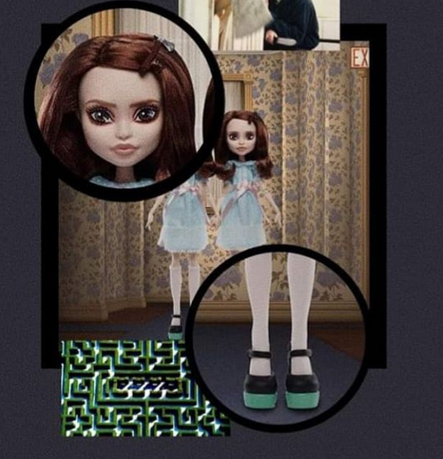 First for the very long time new Monster High dolls will be released just before Halloween 2020. These are a tribute to the Horror Movie Genre and of course MONSTER HIGH! These dolls were created by Mattel Creations to celebrate the Mattel 75th Anniversary. Perhaps the potential reboot of the Monster High brand depends on how well these dolls will sell.

Mattel Creations site got updated with these banners. They are for sure the teasers of Monster High Pennywise Collector doll and Monster High The Shining Grady Twins dolls!!! And the date on the banners 10/23/2020 is the release date!
As soon as dolls become available for preorder we will add links for you, so stay tuned!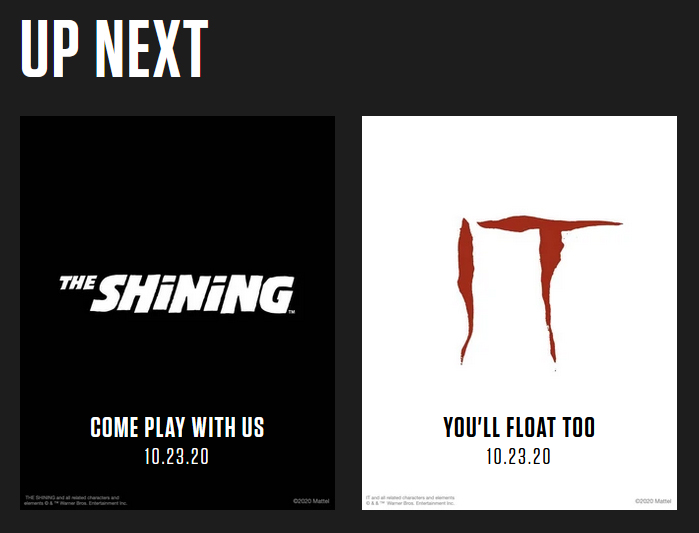 So, this is HUGE! Big news for doll collectors and Monster High fans - Mattel will release 2 new collector Monster High dolls in 2020!
About the release date. Originally, the first doll (MH IT Pennywise) was scheduled for late June 2020. This doll had the same release date as the new Harry Potter dolls, the release of which shifted to July-August due to the epidemic. Maybe it will be relased later in Summer, or its release will be timed to coincide with the Comic Con, which this year will be held in online format July 22-26, 2020.
Final release date is December 6, 2020
We finally found out which characters the new dolls will be dedicated to. These are the heroes of the famous horror films.
First one is Monster High IT Pennywise Collector Doll and second The Shining Grady Twins 10.5-Inch Collector Dolls.


Part Monster High and part horror flick icons, these collectible dolls are must-haves for fans of both. Inspired by legendary horror film characters and reimagined through a scary-cool Monster High filter, the dolls in this feature bone-chilling designs punctuated with fashion elements and film-inspired details. Additional features include a movie-themed piece count and specially designed packaging that's perfect for displays.


It is safe to say that the Pennywise doll will sell out very quickly.

Monster High Collector doll set The Shining Grady Twins
UPC: 887961875294
Release Date: December 1, 2020
Model Number: GNP21
Expected retail price: $75

Monster High Collector doll IT Pennywise
UPC: 887961875300
Release Date: December 1, 2020
Model Number: GNP22
Expected retail price: $60
Subscribe if you want to be informed when Monster High 2020 Collector Pennywise and Shining Twins and other new Monster High dolls will be released
Facebook