This year MGA will bring back lots of popular LOL Surprise series. One of them is LOL Surprise Confetti Pop.
And LOL Surprise Confetti Pop re-release is already available online.

They're back – for a limited time! Unbox 6 re-released L.O.L. Surprise! Confetti Pop dolls. If you missed out on collecting fan-favorite Series 3 characters like Unicorn, now is your chance. There's 4 different packs, meaning 24 dolls out of 35 are getting re-released.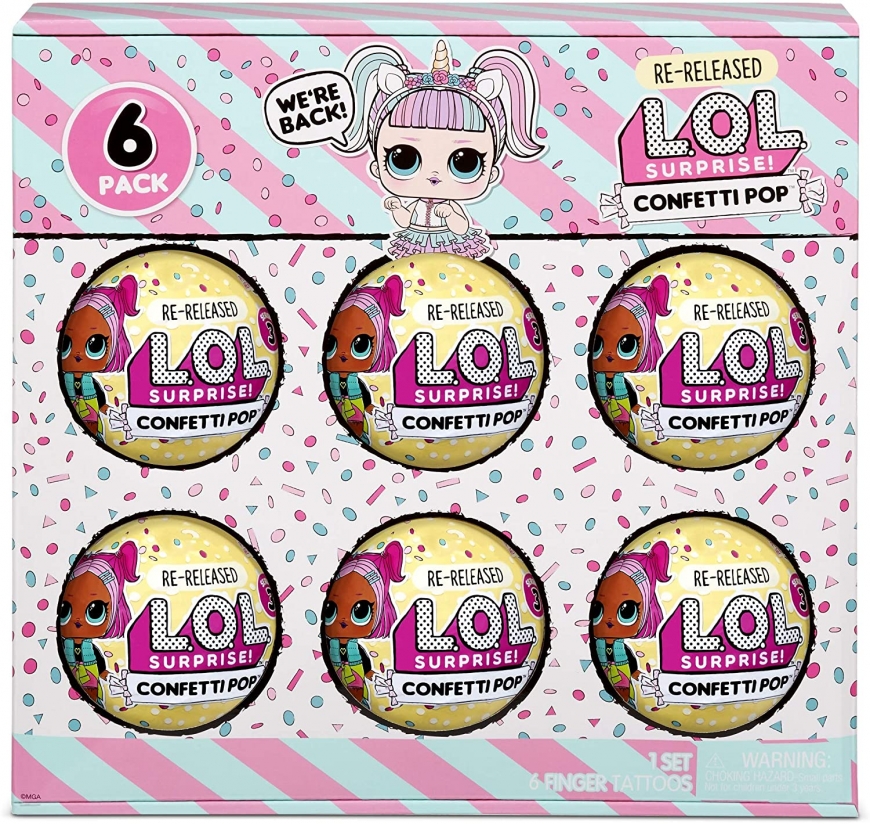 Collect all 4 L.O.L. Surprise! Confetti Pop 6 Packs.



LOL Surprise Confetti Pop Angel set re-release 2020






LOL Surprise Confetti Pop Pharaoh set re-release 2020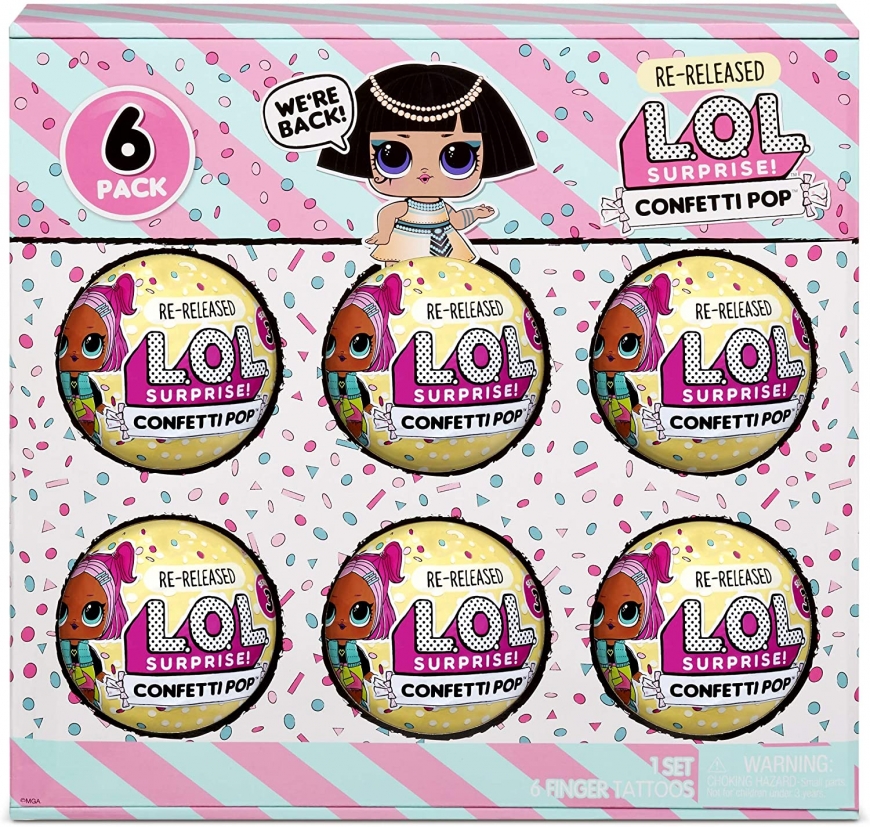 LOL Surprise Confetti Pop Dawn set re-release 2020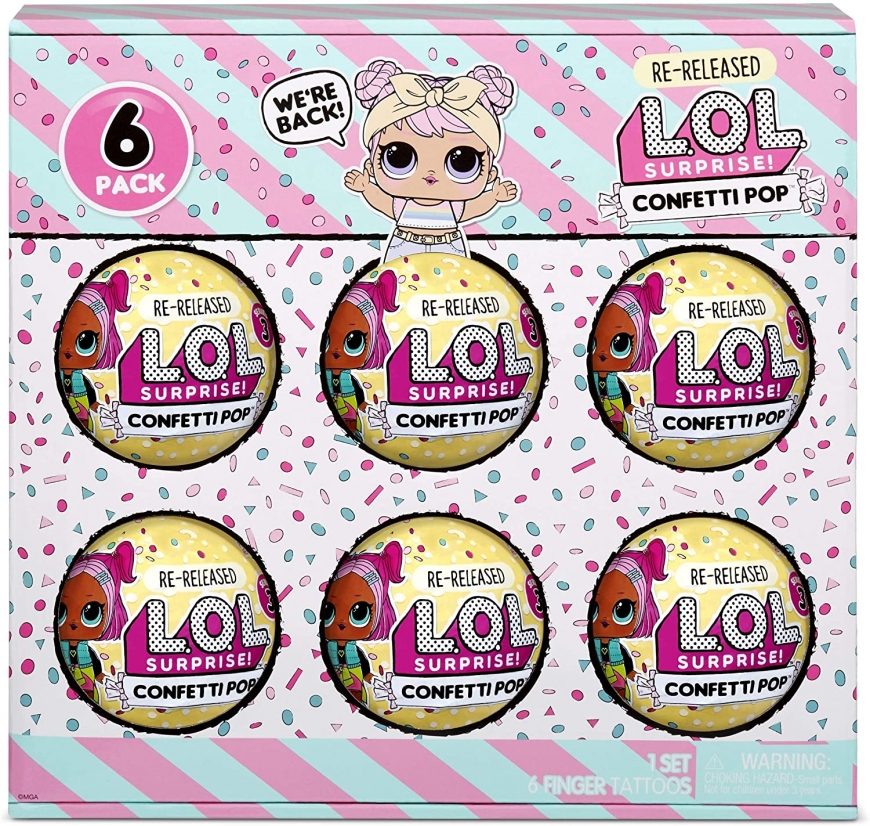 LOL Surprise Confetti Pop 3 Pack Beatnik Babe

LOL Surprise Confetti Pop 3 Pack Showbaby

LOL Surprise Confetti Pop 3 Pack Waves
LOL Surprise Confetti Pop 3 Pack Glamstronaut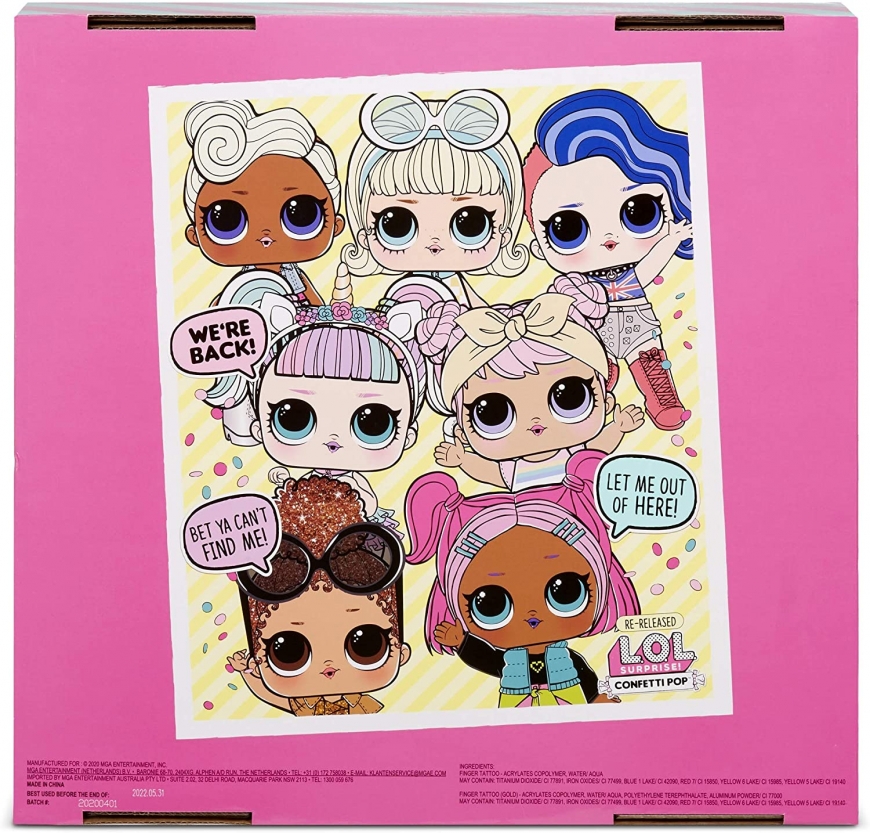 Subscribe if you want to be informed when New LOL Surprise dolls will be released
Facebook