American Girl brand just released newest historical character, Courtney Moore 1986 doll. And this doll - nostalgia in its purest form!
So many great 80's memories in one doll!
It can be sold separately with a book, as well as with a whole sets of nostalgic things!


Courtney comes wearing a crop top, a high-waisted acid-wash jean skirt, hot pink leggings, white faux leather slouchy boots and the ultimate '80s accessory — a scrunchie. In true American Girl fashion — the company is famous for launching dolls with fully-realized personalities and lifestyles — consumers can dress Courtney in any number of looks, as she has a 13-piece mix-and-match wardrobe with plenty of accessories.
Her 25-piece Bedroom Set (which features a bunk bed, adorable Care Bear pajamas, a totally nostalgic mini Caboodle and more) a doll-sized Pac-Man arcade game and a mini American Girl Molly doll.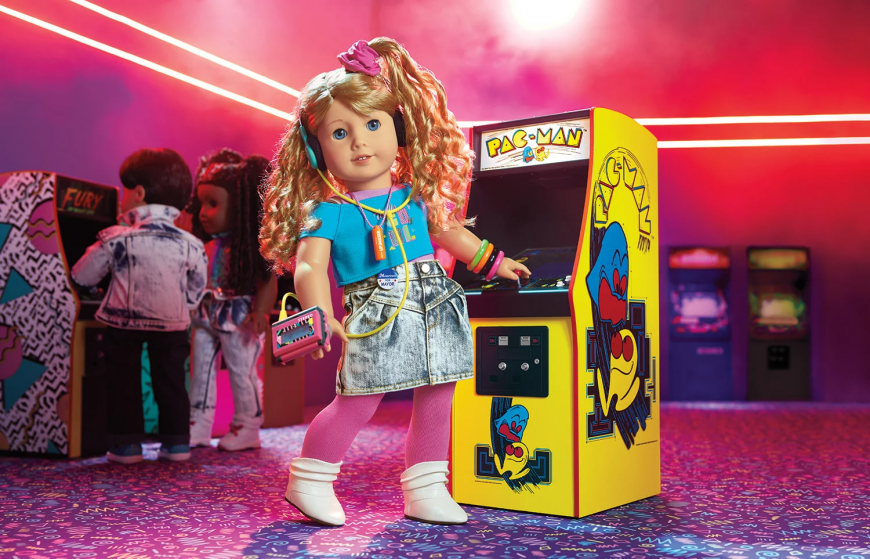 Courtney Moore is a total '80s girl who loves watching music videos after school, renting movies on the weekends, and going to the mall every chance she gets. Courtney's favorite place is Smiley's Arcade because she loves playing video games. This collection lets girls bring Courtney's story to life as they play out imaginary adventures at school, in the arcade, or at a sleepover! It features:
Courtney Doll & Book: The 18" Courtney doll has a huggable cloth body, eyes that open and close, curly sandy-blond hair with side-swept bangs that can be styled, and a movable head and limbs made of smooth vinyl. Courtney arrives wearing a purple tank top, a bright blue crop top, a high-waisted denim skirt, hot pink tights, and white boots. She includes the Courtney Changes the Game paperback book.
Courtney's Accessories: A personal cassette player, a pair of headphones, a cassette tape with a case, four bangle bracelets, a tube of pretend lip balm, and a plastic "Maureen for Mayor" button
Courtney's PAC-MAN™ Lunch Set: A lunchbox, an insulated container, a sandwich, apple slices, cheese balls, and a brownie
Courtney's T-Shirt & Tank Set for 18-inch Dolls: A green tank top and a white tee
Courtney's Cardigan for 18-inch Dolls: A hot pink and purple knit cardigan
Courtney's Leggings Set for 18-inch Dolls: A pair of blue full-length leggings and a pair of three-quarter-length purple footless tights
Courtney's Care Bears™ Pajamas for 18-inch Dolls: A night shirt, fuzzy socks, and a fabric-covered elastic hairband
Courtney's Care Bears™ Sleeping Bag Set: A quilted Care Bears™ sleeping bag, a stuffed pillow, and a doll-sized Care Bears™ plush


She's available online now, and you'll find her in American Girl stores on 9/25.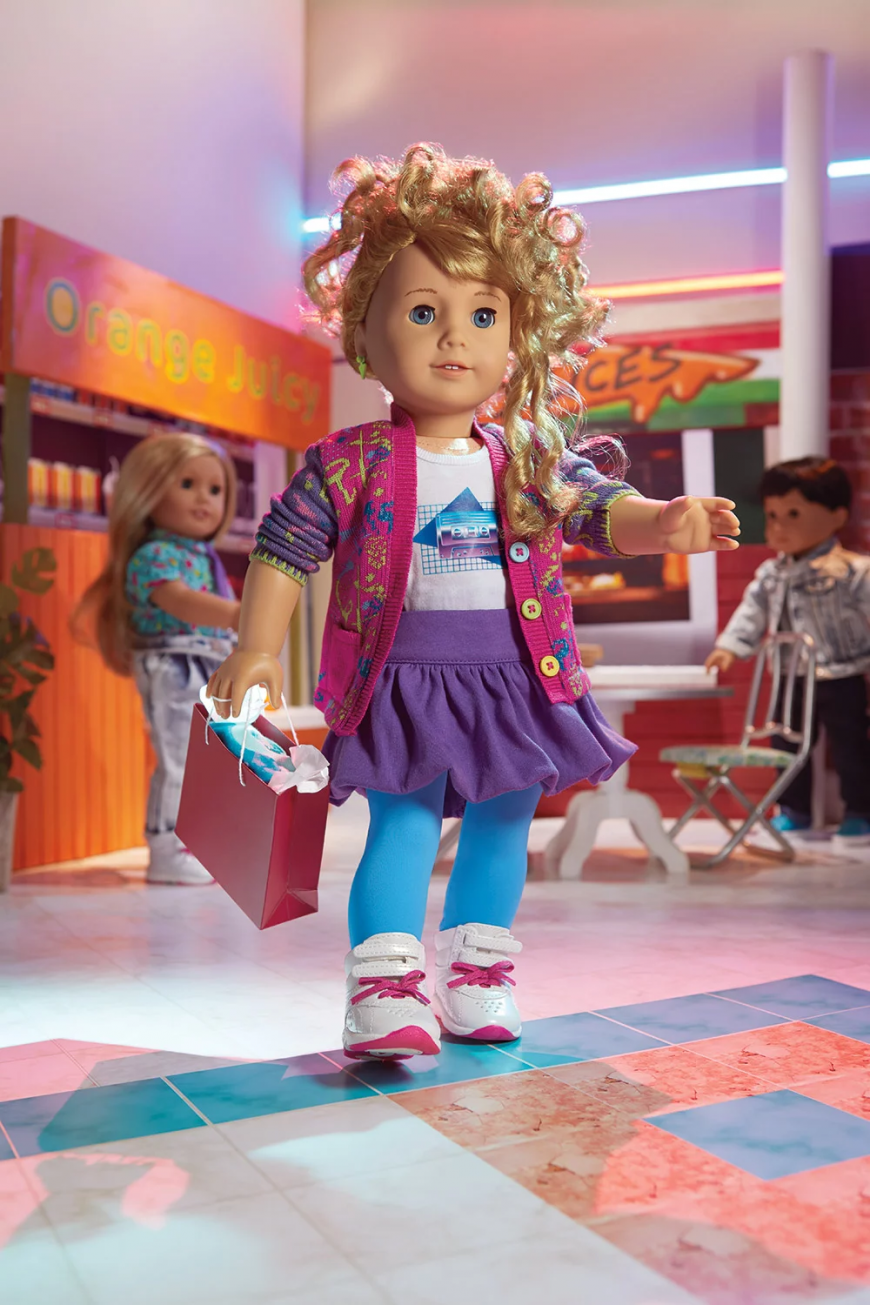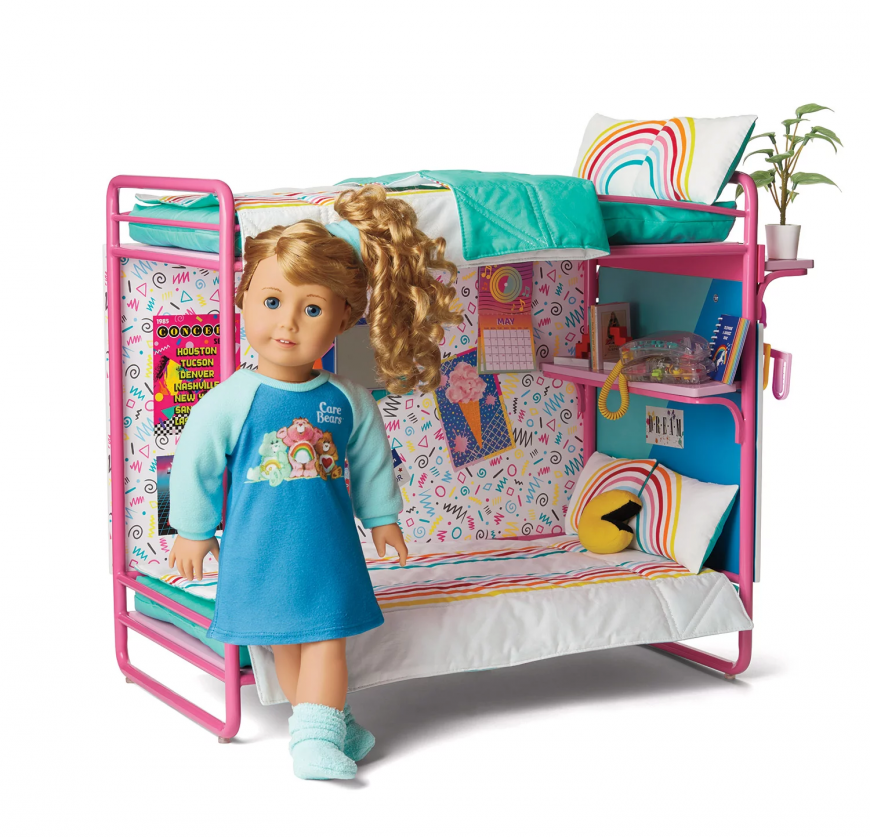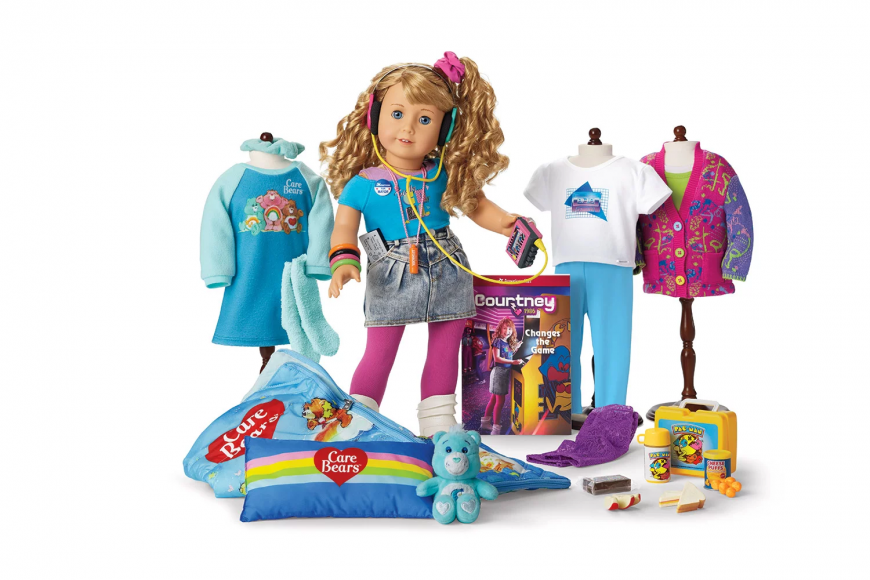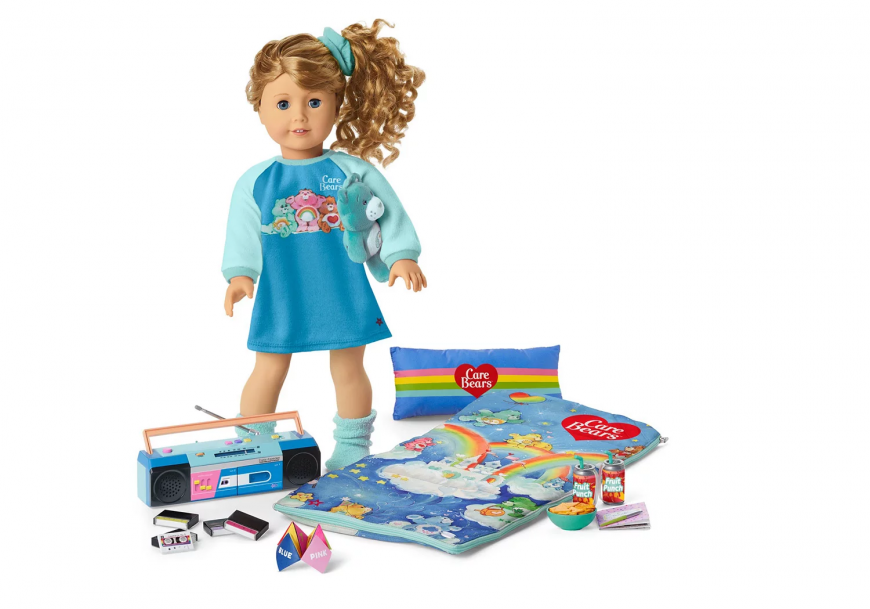 Facebook