Information for those who wanted to get LOL Large dolls from Amazon, - LOL Surprise Big B.B. (Big Baby) Bon Bon is up for preorder on Amazon now.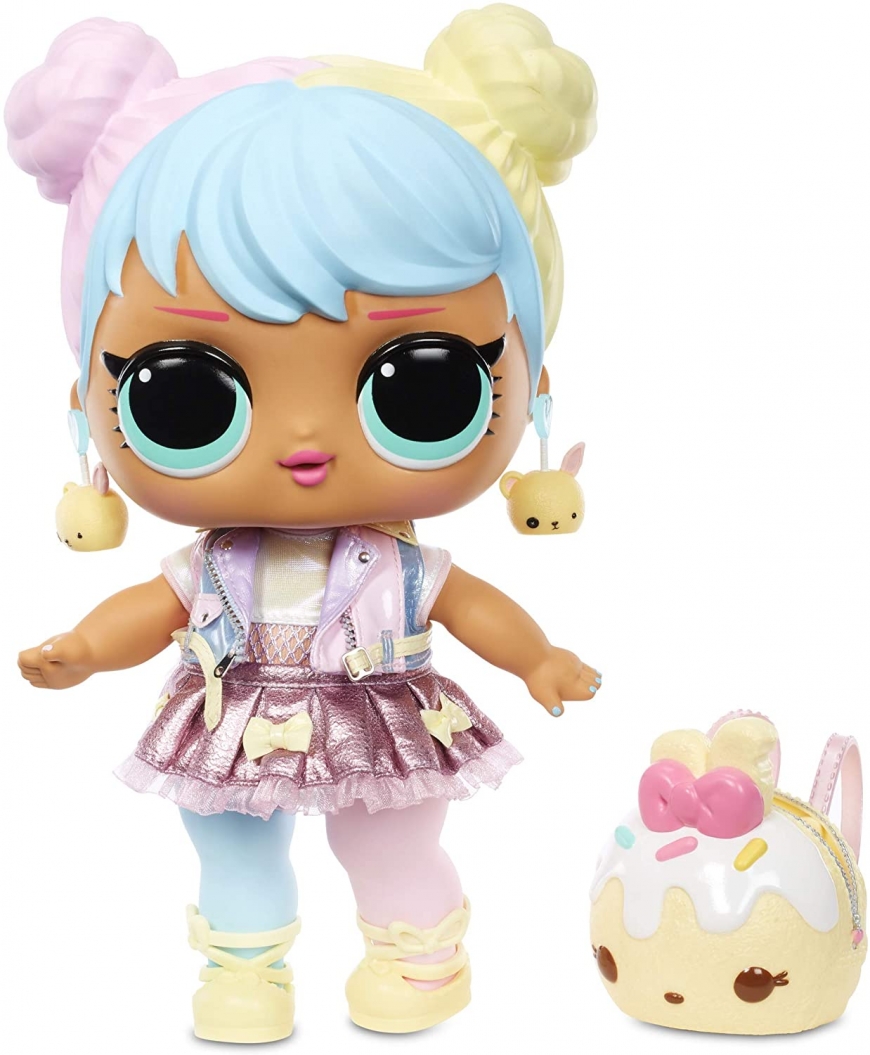 11" LARGE BON BON DOLL: Unbox this all new BIG size of fan favorite character, Bon Bon. She's 11 inches tall.
STYLISH FASHIONS: Bon Bon comes with cute, fabric fashions to unbox, including a jacket, skirt and bodysuit. Mix and match her pieces to create different looks.
ADORABLE ACCESSORIES: Unbox Bon Bon's cute shoes and backpack. And her earrings are wear & share. They fit the doll, and have an attachment, so you can wear them, too!
Facebook